Here is my bunny Anja. He's (yeah, he's a boy despite the name >.> ) going to be 5 this December.
My husband petting Anja. This is his full-grown size (he is truly a dwarf among dwarves).
Anja's angry face haha: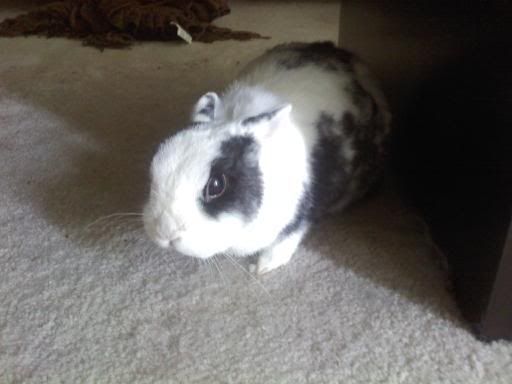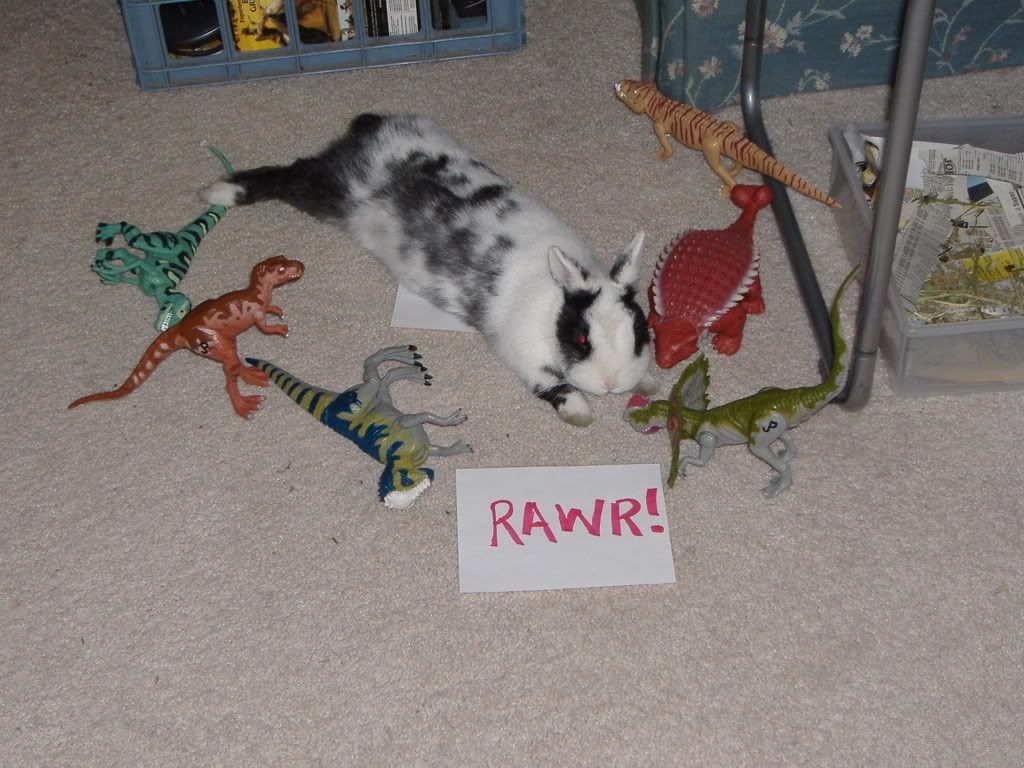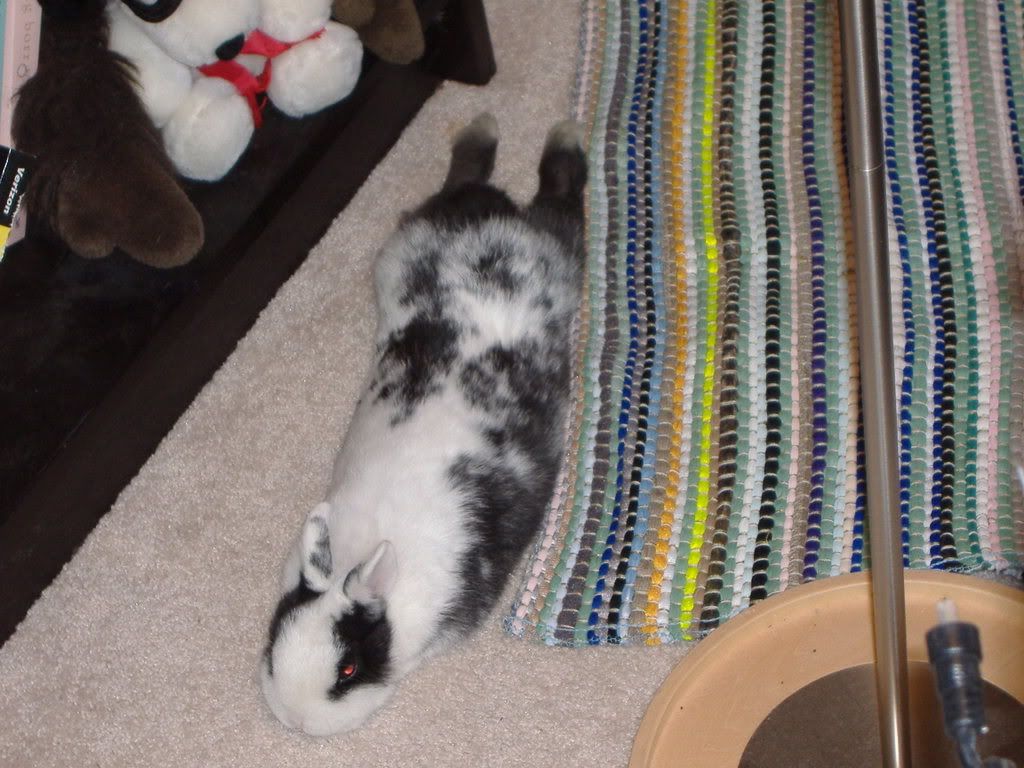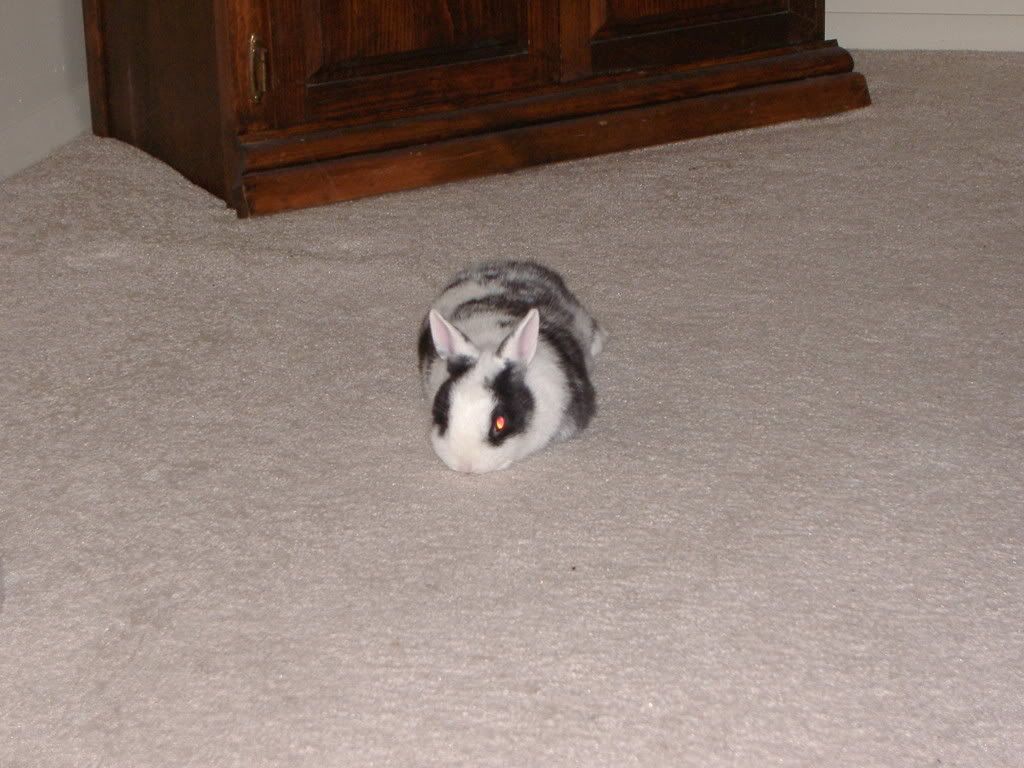 And here is Frank, who is about three and a half. I don't have as many photos of him because my camera sucks and most of his photos come out as a black blob. Which is what he is, though he's somewhat cuter in real life. He's also the most annoying creature I have ever encountered (love him though I do...) :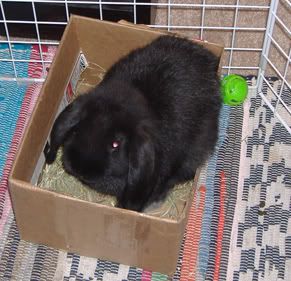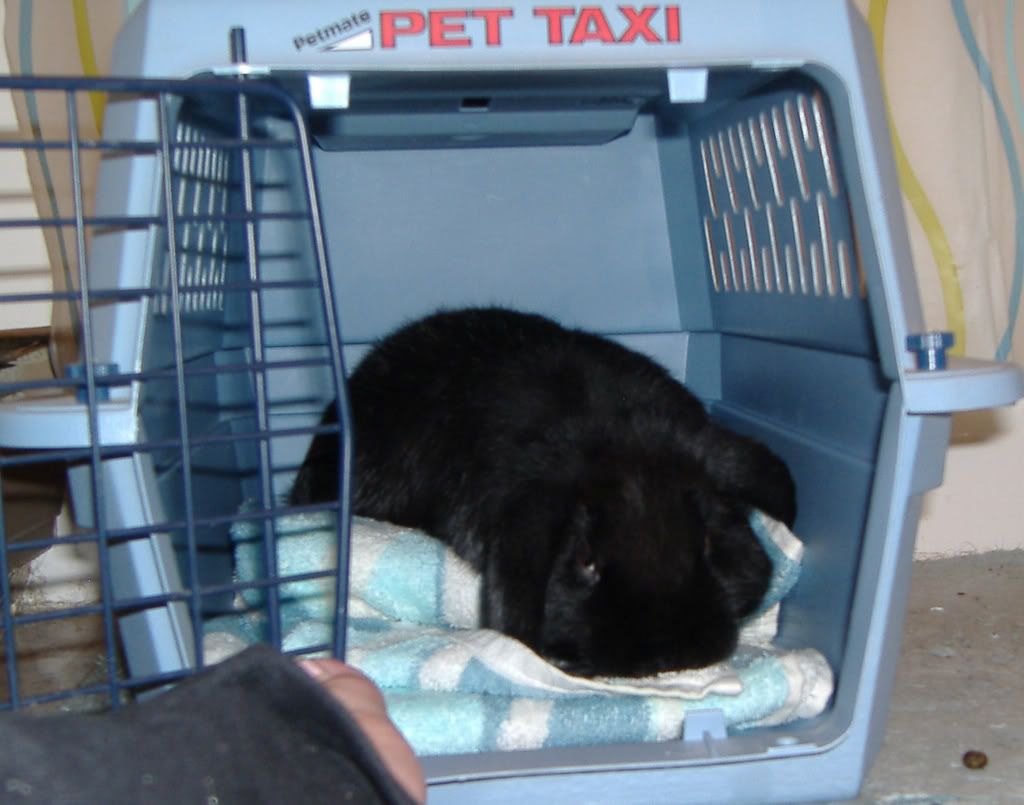 _________________
Helsingborg
(85 male undead hunter, Nesingwary)
Helsinki
(85 Femtroll Hunter, Nesingwary)
Andi
(85 Femgoat Hunter, Dragonmaw)
Iggletron
(85 Femgob Hunter, Dragonmaw)
Waggletron
(85 Puppywoman Hunter, Gorefiend)
http://www.chelseashoneck.com
<- May contain one or more boobies in images.