Quote:
Not one of those quack "ceasar milan" type "dog psychologists"
that gave me a good giggle
as for the questions:
-What is his breed or breed mix? He is a Lab mix, we think Lab/golden retriever
-Age? 2 years old
-how long has the dog lived in your home: 6-7 months
-when did the growling at your dad start: Since i brought him home
-does he growl at other people in your home? outside the home? Nope noone, well besides my sisters bf
-has he ever bit anyone? if so what are the circumstances surrounding the bite? Never bit anyone as long as i have had him
-what steps have you been taking to work with him so far? dad tosses him treats but ignores him, my dad is going to start walking him and feeding him while he is home on his 2 days off, we make sure my dad always enters the house first.
-what is his training background? has he been to group classes? where would you say he is in his obedience training? Prior to me know idea, but we have taken the petsmart training classes, he is at the intermidate level now.
-what is your and your Dad's response to him when he growls: my dad ignores him
-are you currently working with a trainer or behaviorist? we go to our trainer from petsmart when we have questions since to my knowledge there are no behaviorist out here >.<
yeah i have seen quite a few dogs get dropped off at the shelter becasue of problems, there was beautiful purebreed german shep. in the piound because he jumped and noone wanted to work with him, till a lady with a ranch came in and took him in to work with him.
_________________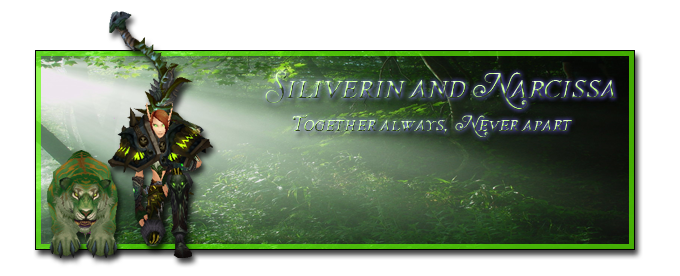 Sig by Kurenio!
Anansi wrote:
But OJC is just Old Jumper Cliff, a cranky old crazy guy who hops around making grunting noises to scare away children and small animals. Not sure if he's tamable, probably not.
Siliverin
Credit to Seilahyn and Kurenio for the avatars