More pictures! Her personality has really flourished, ive noticed she has green lining her pupils and then the dark gold for the rest of the eye, apparently her breed is born with blue eyes, then they turn gold, then they turn green in adulthood. Her breeds incredibly intelligent and makes extremely strong bonds with those that they feel are trustworthy and who gives them lots of attention and care. Shes not very shy anymore either, she snuggles up to me at night and she welcomed my bf earlier today when he came over, hes staying for the weekend and she was in his lap sleeping within a few hours, before then they were playing together XD
Shes a bundle of love and while shes getting into the habit of clawing the couch i read that being firm and not letting them get away in the slightest with bad behaivor (saying no loud and firmly, snapping fingers, clapping loudly, squirts of water are what was suggested) so we're gonna do that everytime she tries to and she should learn pretty quick. She does after all have a scratching post thats the same model as the one in her adoption room.
She purrs coooonstantly when shes in my lap or i start petting her and for the last couple hours shes been stretched wide out across my lap sleeping. Its really adorable, she doesnt curl up but rather just sticks per paws out and snoozes. She wakes up every so often, stretches some more, yawns, and falls back asleep XD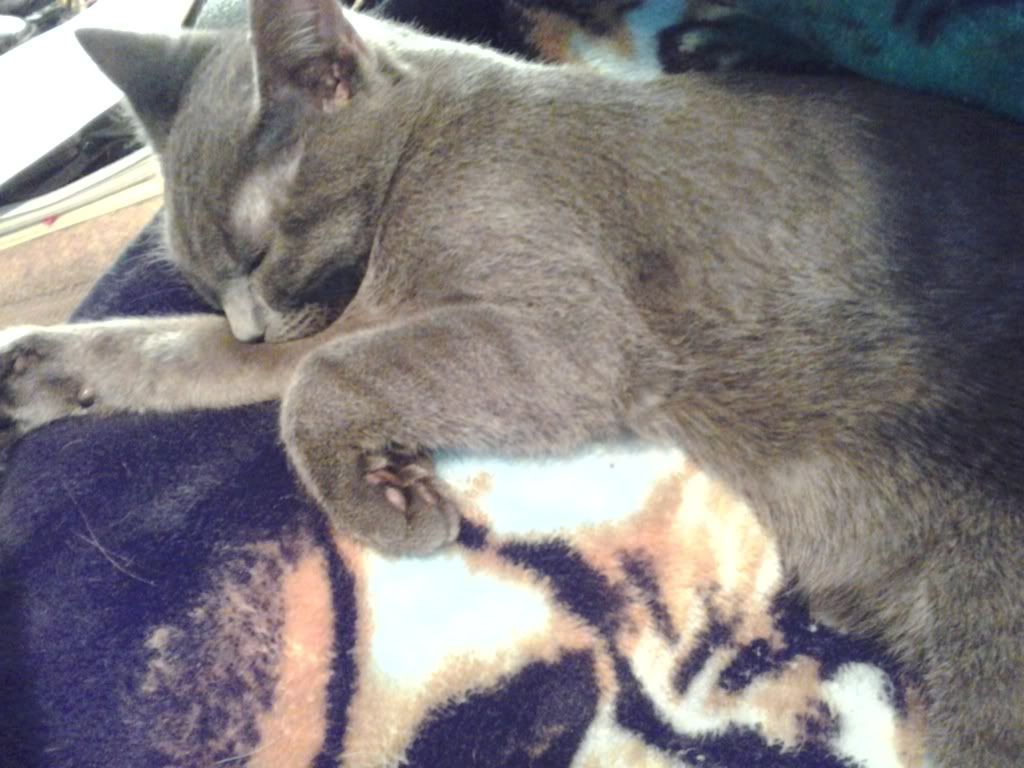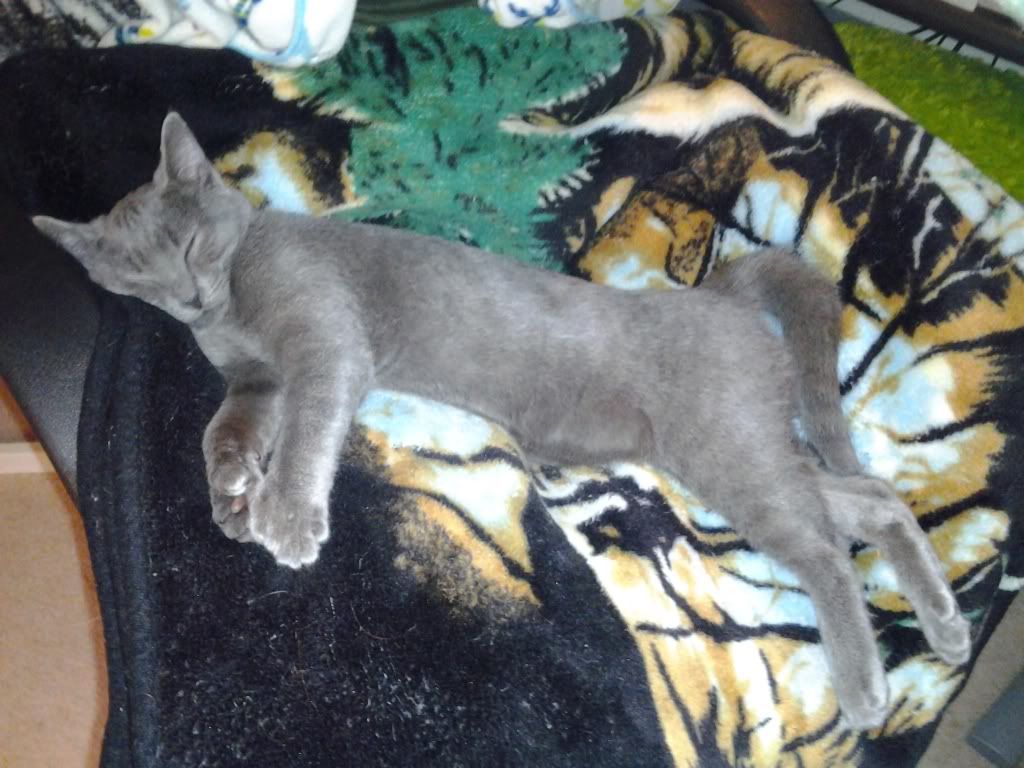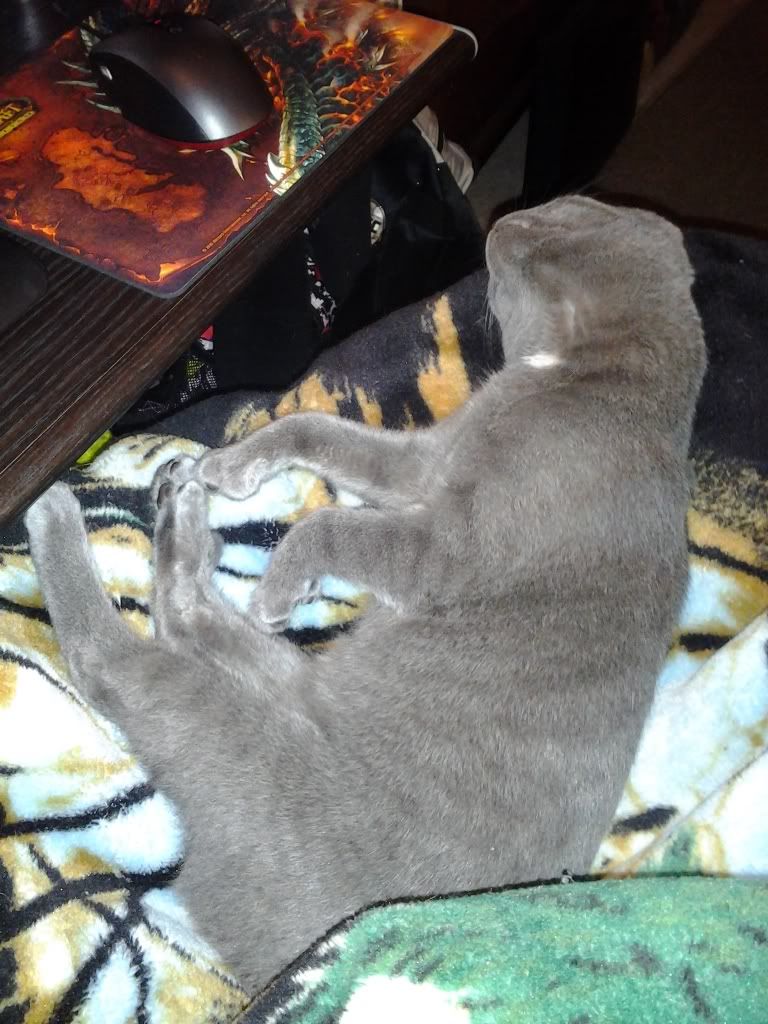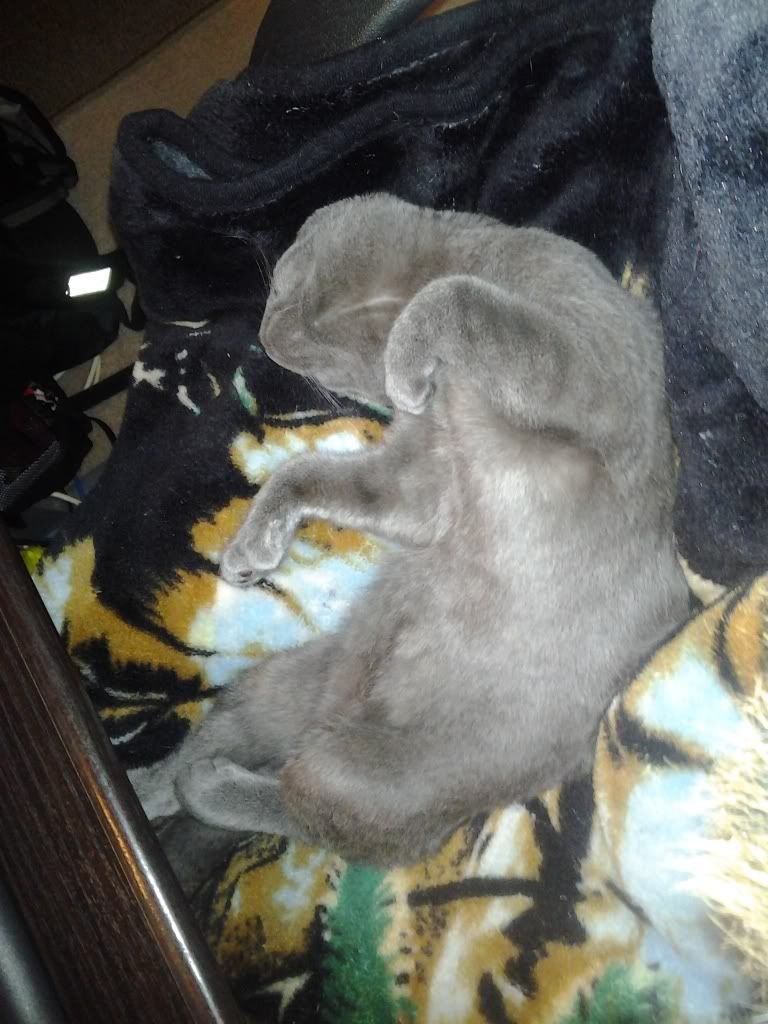 Edit: I managed to sneak in a picture showing her mutation, its really cute, she looks like shes wearing mittens. I realized she actually -would- have had 22 toes instead of 20 if the mutation continued further during her development if she stayed longer in her moms womb. She has 2 toe pads on the 5th digit on both her front paws (in polydactls the thumb is further down on the paw and extra digits grow from that digit, she has 2 toe pads and a slight bump indicating that there was a 6th one growing but it stopped, probably due to being born and so its sort of like a stump but its not noticeable unless you are handling her paws).