Egg Update: Just took the image for today for my picture-a-day project, and the egg still seems to be doing quite well. The donut (as the breeding industry calls it) has kind of changed shape a bit, which had me worried, but then I realized that there are now more blood vessels which seem to be expanding into the yolk, which IS a good sign! The egg is about 1.5 weeks old now (day 11).
Oh, and for those who were asking, here's some photos of my tanks.
This is Bumble's new tank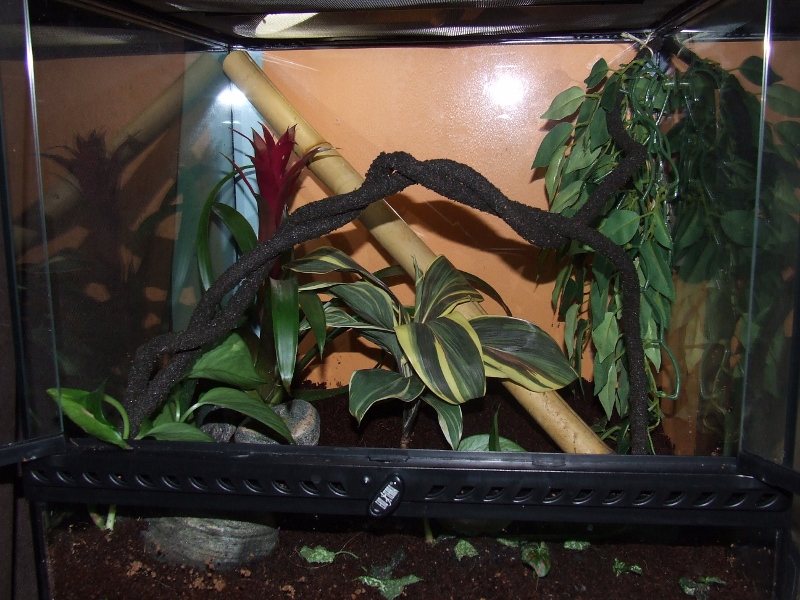 This one has the girls in it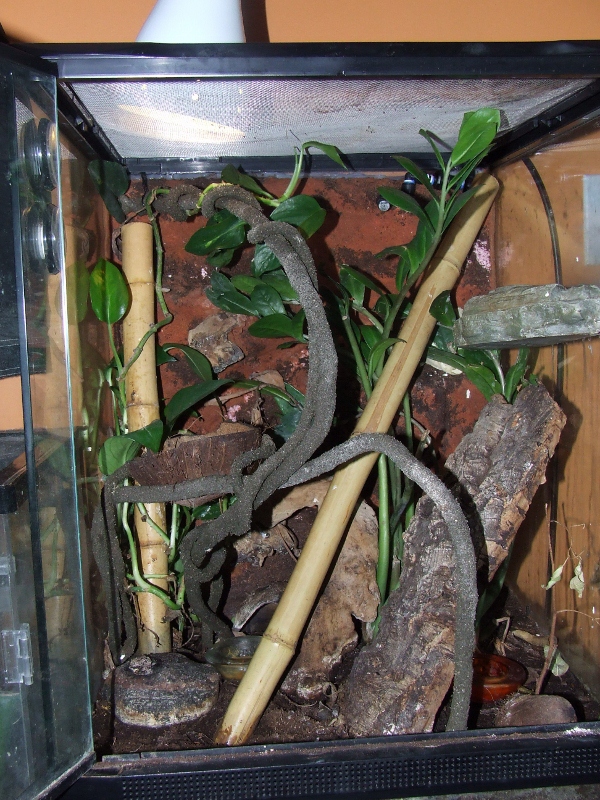 Both still need a little work as far as the plantlife goes, though.