Tårnfalk wrote:
I feel like trailblazer is best for my "im back for 3 days" needs.. Also i feel like that aspect of the beast is the easy choise.. I like stampeede but tbh i prob only would use that in a boss fight and since i dont plan to raid or do dungeons while im back aspect of the beast makes it one less button to push

Also pets lost ALL their special abilities? well except some.. Scorpids still got something extra..Is there a list of pets who still have a special ability? (beside exoctics) ? Is there a THE pet to have now a days?
Kalliope made a nice chart for Legion that I'm gonna link here, hopefully she doesn't mind.

A few pets still have some useful abilities, so while it isn't required, some of these might make the most sense to bring along (such as a SB for the extra heal, Bloodlust if you don't otherwise have it in the group, a battle rez, etc)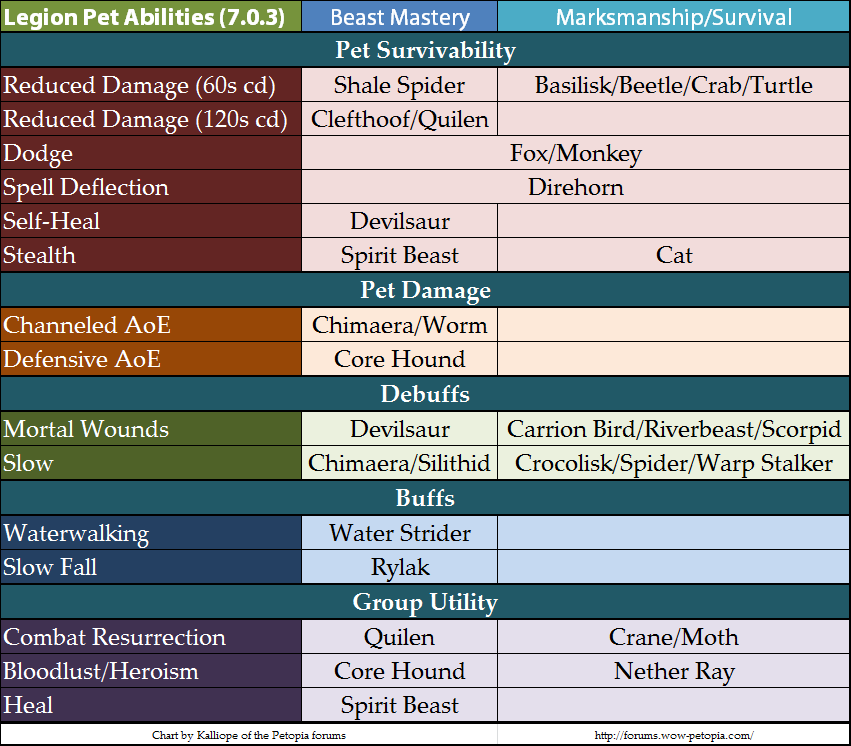 _________________
avatar & signature artwork by studiofruke