This might be long-winded and rambling, so I apologize. I've had trouble connecting to Rhyela since the re-design of all the character models, because none of the faces really feel like "her". Her original face now has chubby cheeks and a fat nose, and the one I've been using is a little more appealing to me but I know it's not her original face.
For whatever reason, the "Show new character models" thing doesn't work for night elves for me. Just night elves, of course. So, I had to dig around on Photobucket to find something that even remotely shows her face.
The updated version: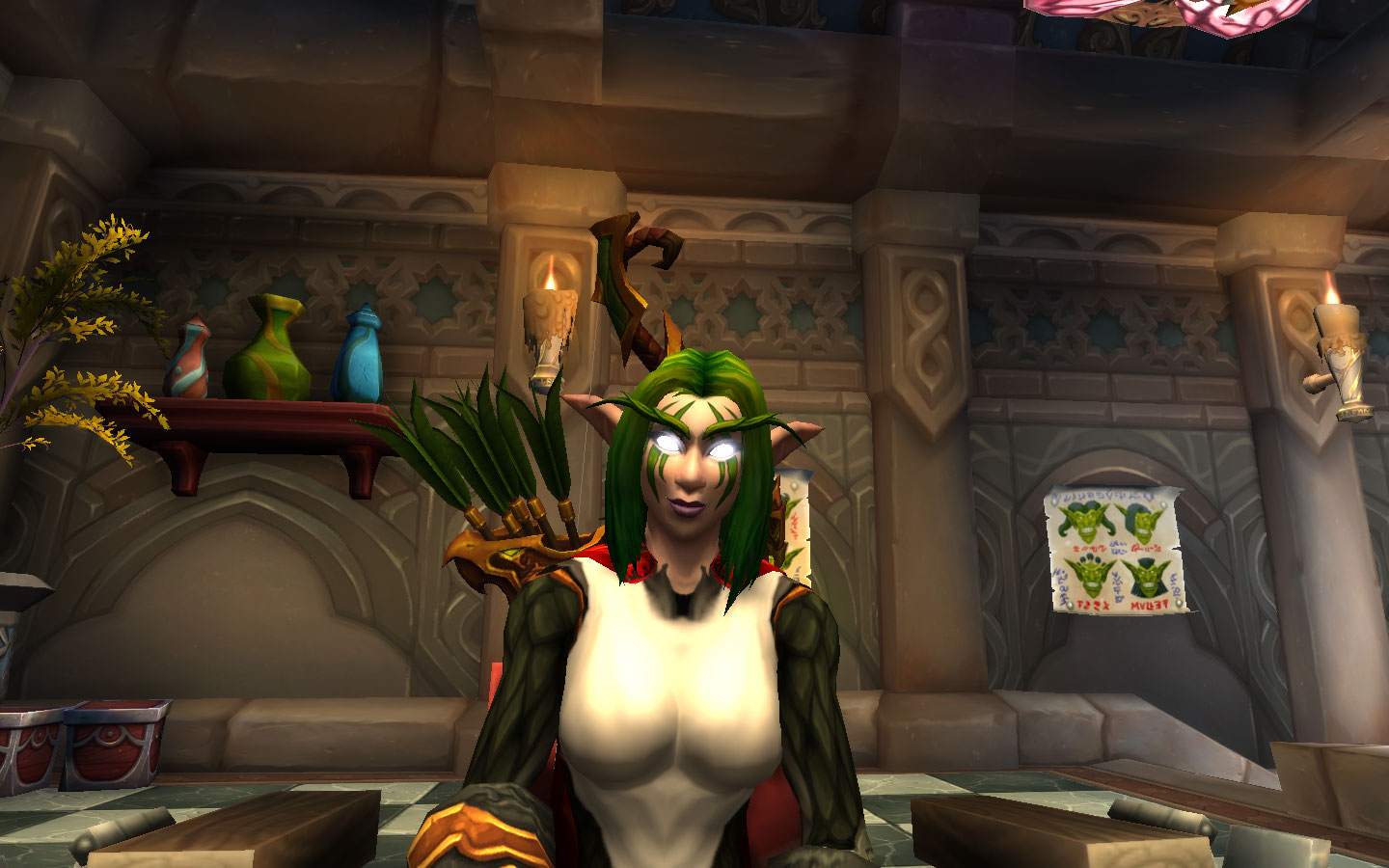 The other one I changed to: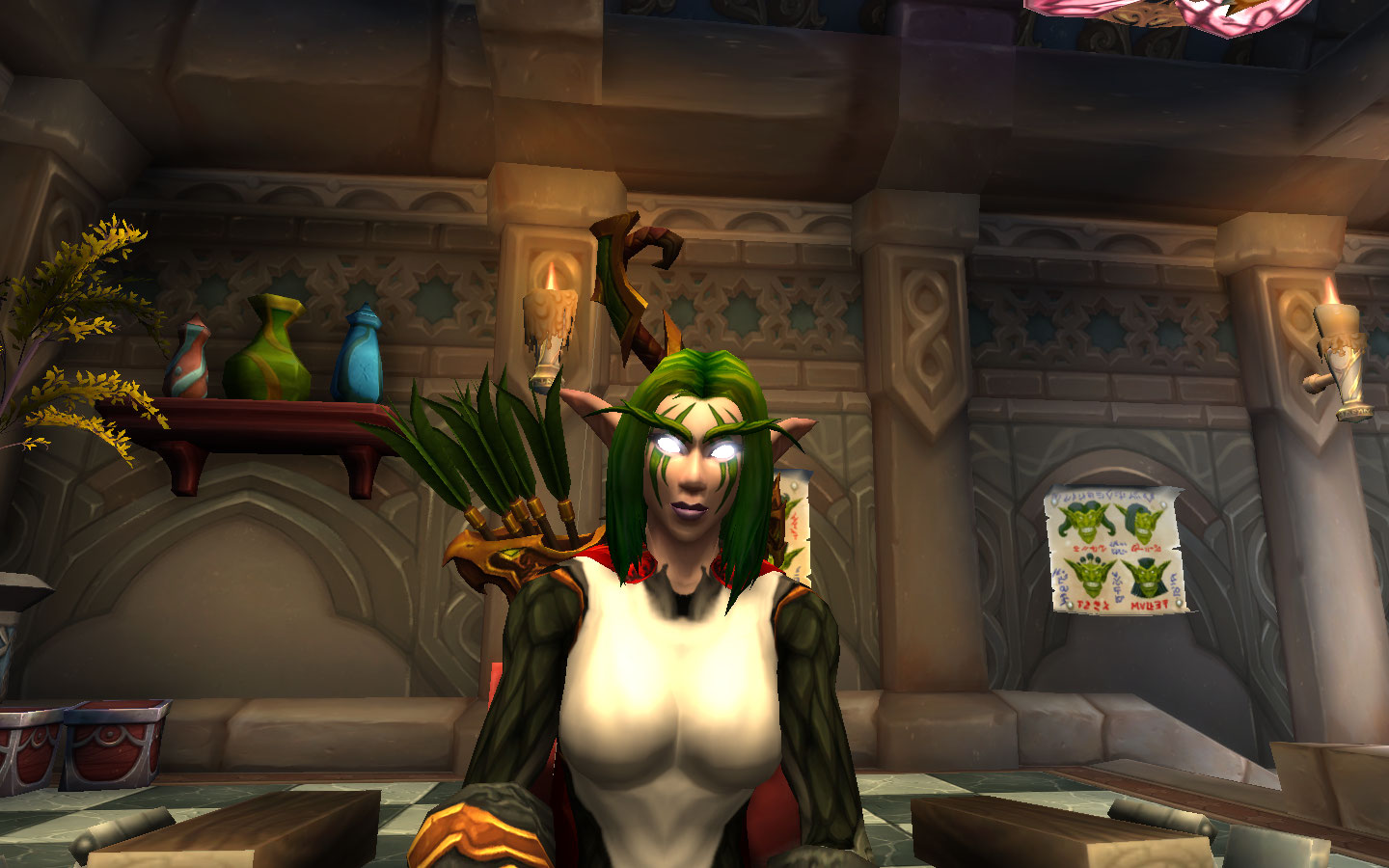 I just can't help feeling like the new one is nothing like the original, and it's bothering me. Add in the fact that hunters have changed quite a bit, and she just doesn't feel like what I remember. She used to be my favorite character, and now she's been relegated to "alt" status. It makes me sad. I just switched to MM to try to get some of that familiarity back (it's the closest to original hunters IMO), and it kinda helps, but the face issue still bothers me. I feel like the second one actually looks closer to her original face, even though it's not. Go figure (same thing happened with a gnome priest I have, and my human warrior).
I've also somewhat toyed with the idea of changing her completely back to her original form. Her original name was Nakoma, and she had the light teal hair and different facial markings, like this:
The problem is that I have so many sigs on here that it would feel weird to go back to Nakoma (if it's even available on this server, probably not). And it's a Disney character, and as I've aged I've come to dislike naming my characters after already existing characters. Rhyela was something I came up with after looking at a D&D name generator that means "jade hawk" (favorite stone, favorite bird). Then I changed her hair to the bright green (which I do love tbh). So in a way, that's her new "original" look now because it's been that way since LK, much longer than her old appearance (vanilla only, didn't play her during BC).
I told you I'd ramble! Anyway, I guess I'm just looking for opinions/advice from other people. Which face looks more like "Old Rhyela" to you? Maybe others have had a similar issue since the re-design. If so, how did you handle it? Did you just get over it, or did you do something to help you re-connect? I'm at a loss!

_________________
Signature and avatar created by Serenith!
Year of the Unicorn RPG Dice on Kickstarter!
Slickrock wrote:
Given their current trend, we'll probably get a spirit toucan that farts loops.