I'd like to make a request, if that's okay. I don't play anymore, so I understand if that makes this request not exactly a priority. However, that doesn't mean that I don't still remember my pets fondly. I also realized that I don't think I have any signatures of
just
Rhyela and Tetsusaiga.
So, I'd like a signature of Rhyela wearing this set: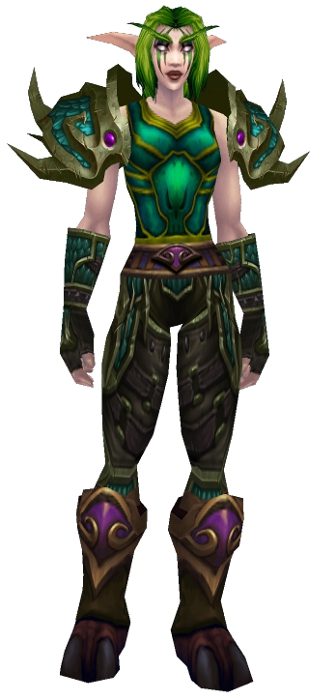 I don't remember the exact pieces, so I apologize. It's something I came up with in WMV a long time ago. I do know that the chest is the Breastplate of Rapid Striking or something like that. The boots drop in ICC, I believe heroic. I think the belt does, too. And the rest of the items are from PvP.
Tetsusaiga is the white lion:

I'm wanting something relatively simple. If I could just have the two of them on a cliff or something similar, looking out towards a sunset, that would be nice. My idea is to get something that seems calm/relaxing/quiet. And rather than names or anything, I'd like the text, "Forever". Rhyela and Tetsusaiga are together 'til the end, and I've had him for so long. I suppose the sunset is supposed to represent the sun setting on their adventures together, but they're together 'til the end.
Besides, there's always a chance I may come back to WoW, you never know.

Anyway, I appreciate your time and thank you in advance!
~Rhyela
_________________
Signature and avatar created by Serenith!
Year of the Unicorn RPG Dice on Kickstarter!
Slickrock wrote:
Given their current trend, we'll probably get a spirit toucan that farts loops.