Double post but I don't care because I can't believe this just freaking happened!!!!!!! O____O OMG i'm still shaking so hard I can barely type so please excuse any typos.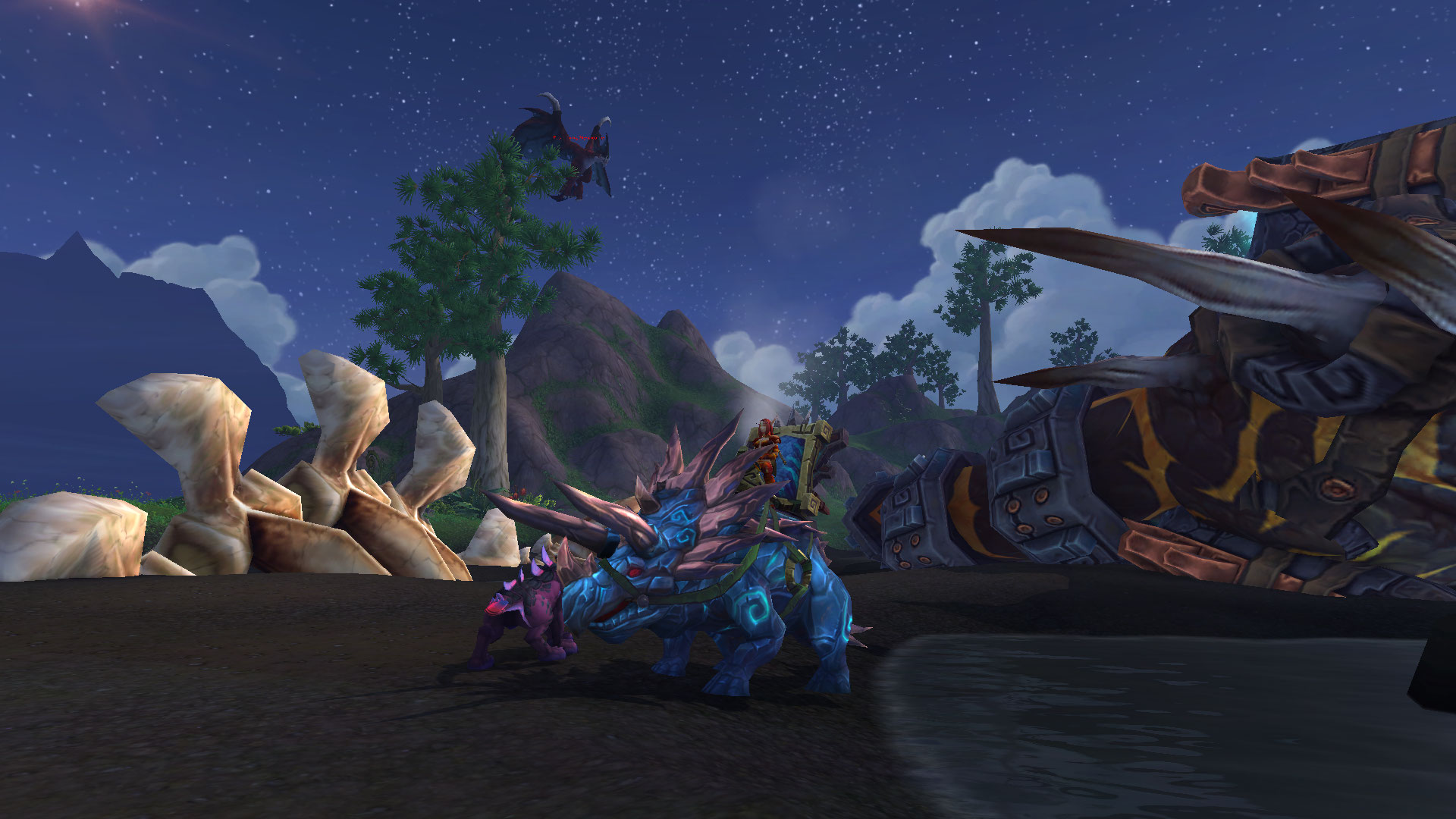 And proof of me getting the reins, but I was slow on taking the screenshot so it's fading out. x_x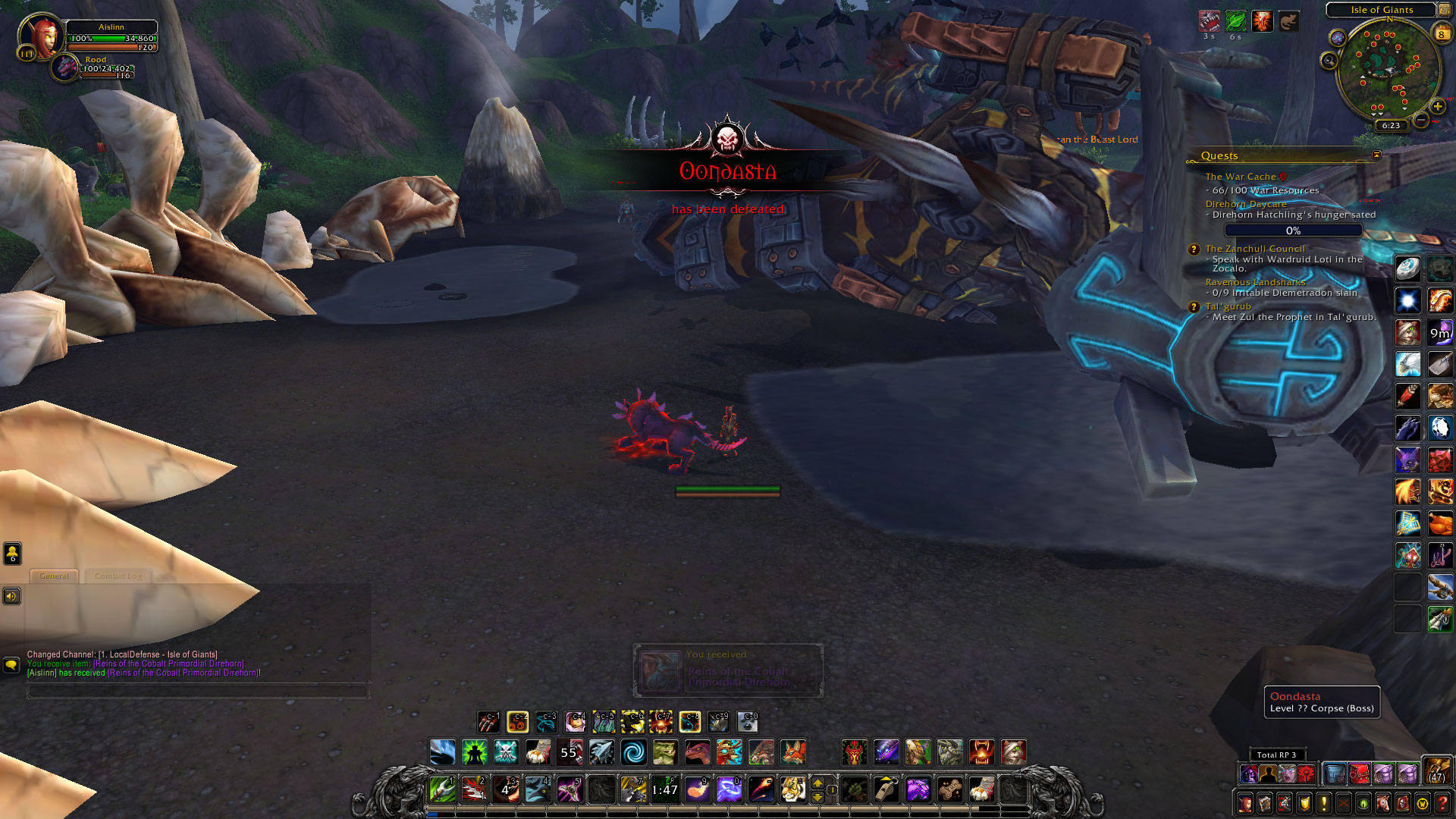 I woke up depressed, so I guess Oondasta wanted me to feel better. Thanks, buddy! ♥ ♥ ♥
Edit:
DFBGMDFBESF WHAT IS THIS MADNESS?! I hate Ji-Kun with every fiber of my being for having such a stupidly hard to do achievement, but now I'm not sure how to feel after this! My boyfriend and I have been working on Glory of the Thundering Raider and we're almost done, but this stands in our way along with the cultists and Lei Shen's achievements. Just now, we tried resetting her twice and kept failing which led into me having a panic attack, and I guess she felt bad or something. I feel bad for spitting on her (it was before I looted her) out of frustration at how many times we've failed to get Soft Hands done. My emotions are pretty all over the place right now.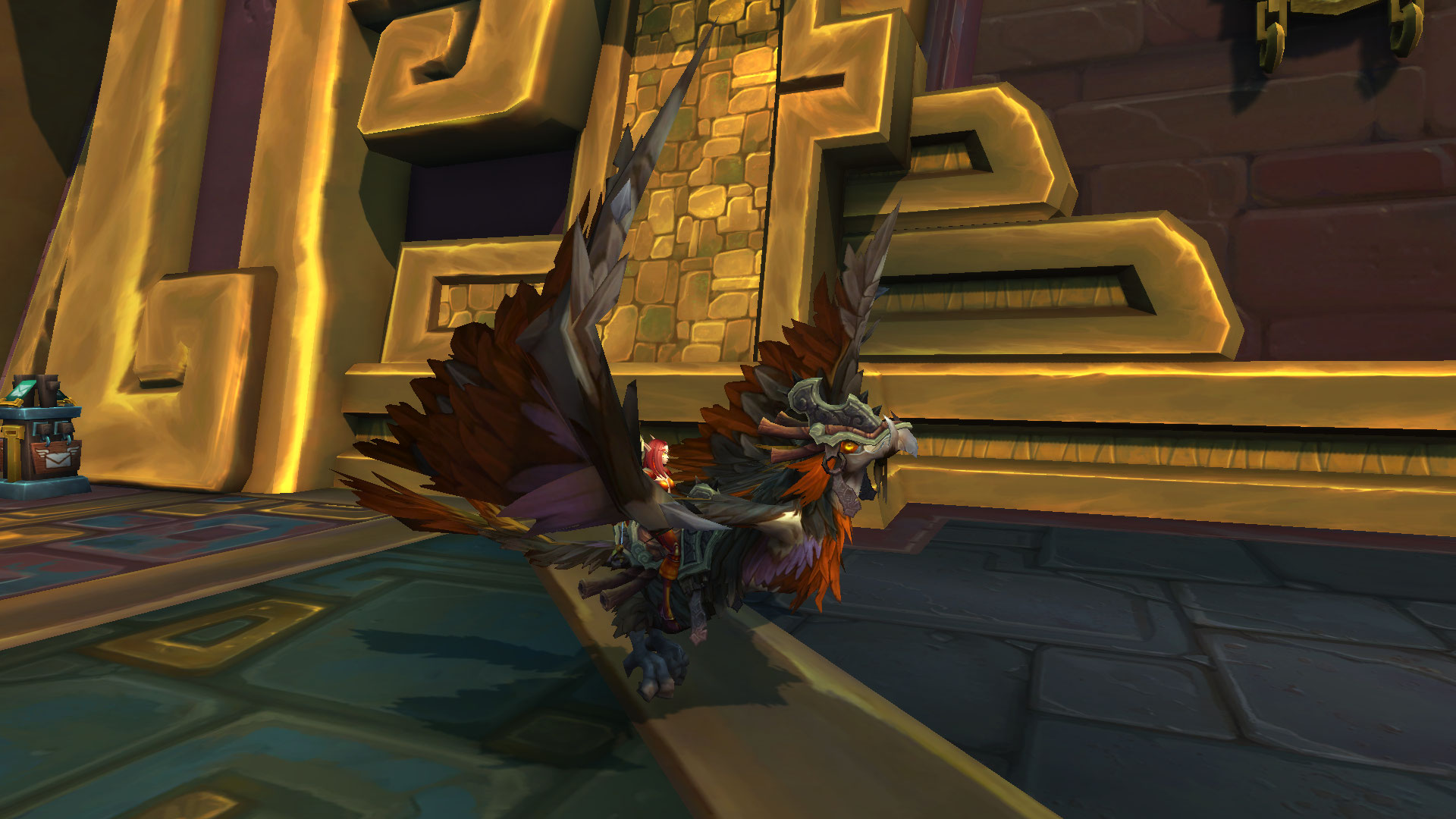 Proof of me learning it because I was too late taking a screenshot of picking it up. o_o
Second Edit:
... I'm beginning to think I should go buy a lottery ticket. But, seriously WTF RNG? You're normally not this kind to me! O_o