Hi all!

Hope you all had a good xmas :3

Not much to update sadly



I have all my tier items from LFR except shoulders though

And last night I finally saw the bow drop from DW

I won it by 1!

Didn't win the polearm though T_T

Something really sweet did happen though!
I had seen Banthy spawn on Thursday night, and tried for hours to rehome him, but the only BM hunters I found had not quested enough to see him

I saw Banthy constantly up all Friday and Saturday

Finally on Sunday, I saw a troll hunter flying around him

A dismount, deterrance, FD and trap later she went home with a shiney new pet



Yesterday at around 7.00pm Anhka spawned right outside the MF portal. Again I tried to find her a home but no one was interested -.- Finally, at 7.30 I found a nice hunter who had never tried BM spec, but he raced to Orgrimmar to get it as a second spec

Sadly when I summoned him, he was phased too

This wasn't going to stop him though! He flew off and started questing, saying he was gonna tame the kitty



I watched her for 2 hours whilst chatting to guildies and watching tankspot vids then I had to go DS

The other hunter told me not to worry about the kitty and wished me luck

Finally when I zoned back out at 11.45pm (almost 5 hours after she spawned!) he was on the last quest to unlock the Regrowth. This guy had done 100+ quests in a few hours just to tame her! I flew around and located Anhka still patting around

The other hunter flew over and promptly got nekkid



After all the excitement and nervous tension (I was panicking in DS that something would happen to Anhka and the poor guy was questing like mad for nothing :S) the orc finally got his kitty

I added him to my friends list so I could pet hunt for more BM pets for his stables, but he didn't add me.....he didn't need to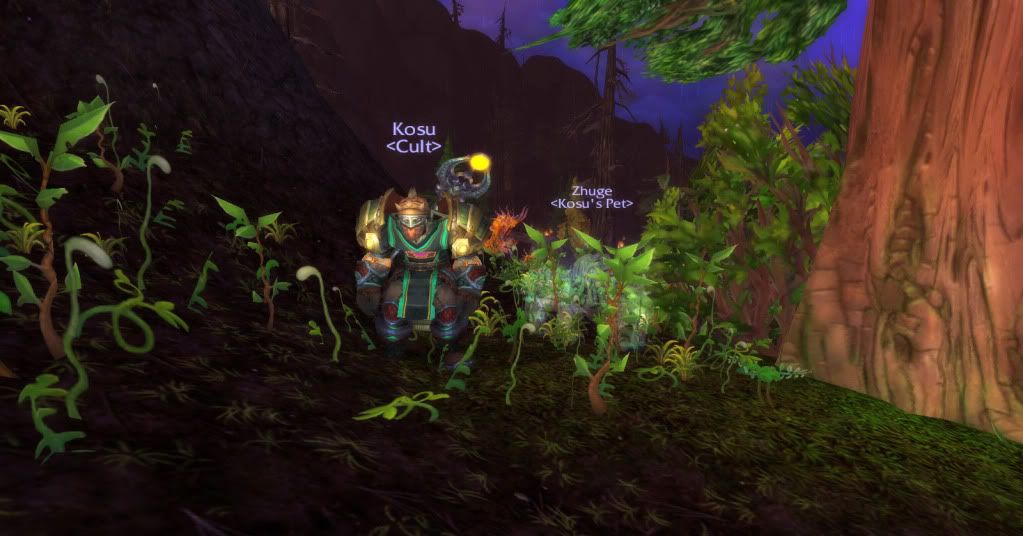 Congrats Kosu!


It was a pleasure to look after Anhka for you and I am honoured you bestowed her with my name

If only I could find more hunters like him on my realm!

_________________
~Avvy & Siggy by me!~
My stables

http://eu.battle.net/wow/en/character/kul-tiras/Zhuge/pet#9254850