That primal sabre looks amazing!
I am noticing a bit of a bias these days to "Flamin Mounts"
We've had a few earthen and storm themed mounts, and fair share of Void/Magical, ghostly and Undead too.... but, it would be neat if Blizzard lent their hand to say... an Icy? (Blizzard - lolz

)
I'd really like to see some dragonic/lizard themed ground mounts added in (like Warp Stalker-ish)
Kinda like this...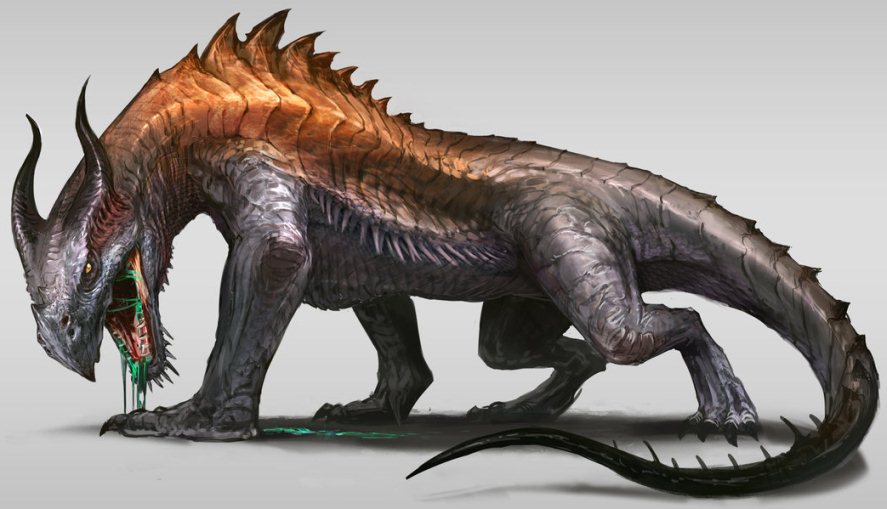 But I especially would love to see some more insect themed mounts. There are so many options already in game, Beetles, Kuchongs, Wasps, Moths, Silithids (Ant Model) etc, etc. Any of these skeletons remodeled with a saddle could look amazing!