---
Seriously, there should be an achievement for this.



I can't believe how much AP grinding it took, but I managed to unlock all three hunter class mounts today! I finished up the last artifact weapon I needed last night!

I also leveled up 8 other hunters to 110 to benefit from the Tome of Hybrid Beast. ♥

All that hard work paid off today! Now to track down some new pets!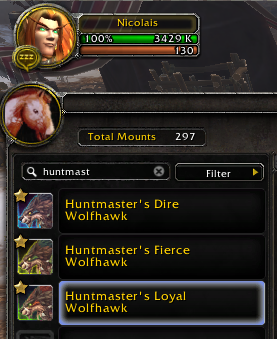 Also, congrats to everyone else getting their mounts today!