Woo-hoo! Scratch that! I'm still shaking a little! I logged on just a couple minutes ago to check, and shockingly, nobody was camping. Unfortunately, I was parked in a bad place so I popped camo and moved back a few feet so I could more easily see the platform where the shell would be. It wasn't there, so I waited for FD to reset so I could switch specs to BM (I was SV up til that point). I figured it'd be best if I'm already BM if/when the eggshell was there so I wouldn't have to fumble around with my talents. I switched then quickly feigned again, and that's when I noticed the eggshell sitting there! Now, I don't know if it just happened to spawn at that point, or if one must be BM to see the shell, but I could swear up and down that it wasn't there until I switched to BM. I looked at the platform from a bunch of angles and it just wasn't there before. Anyway, I briefly panicked and forgot how to hunter, then frantically tried to jump up onto the platform to no avail. Finally I hopped on a flying mount and flew in, all the while being shot by a guard. I clicked the eggshell and waited those agonizing few seconds for the tame to finish. Thankfully, no one interrupted and Gon was mine! I feigned again and let the guard kill him (couldn't find my Play Dead), then flew away to snap some pics.

I'm so happy! I know his coloration isn't popular with everyone, but I personally really love his inky blue, ultra-saturated look. I think he's awesome. Now I just have to come up with a suitable name for him. I'm leaning towards Abyss, but will do some research before settling on a perfect name.

I guess the moral of the story is not to give up hope, Alliance!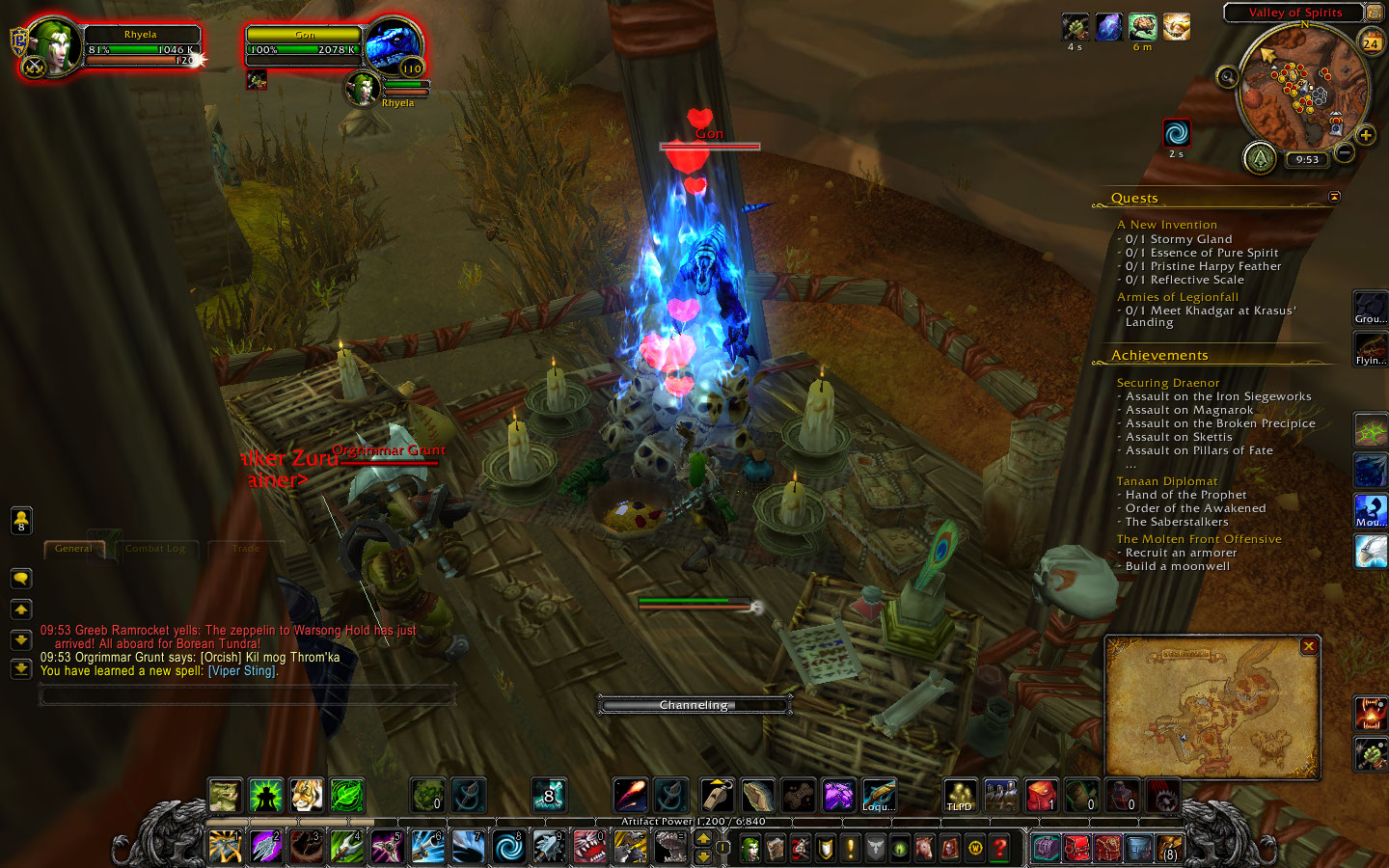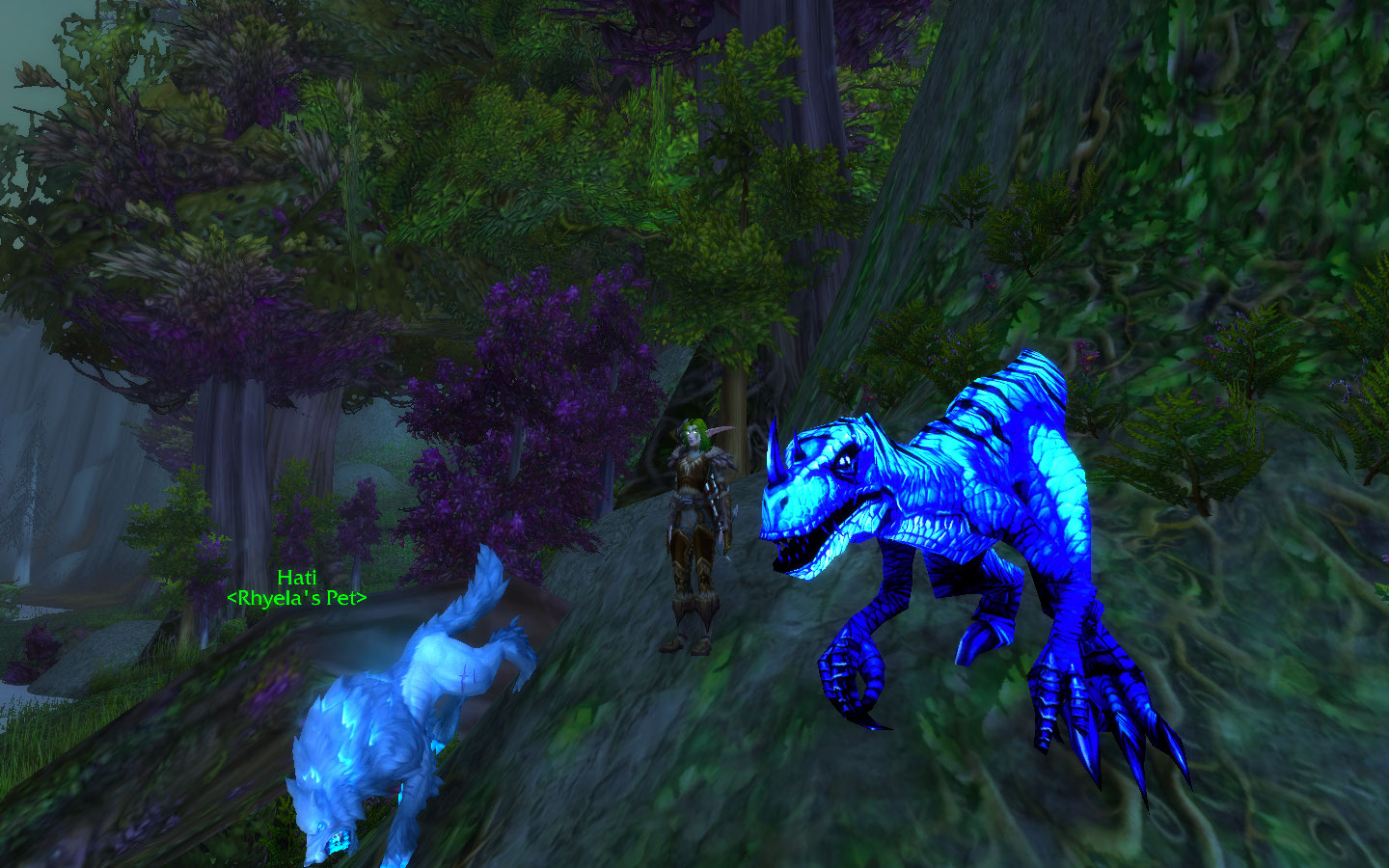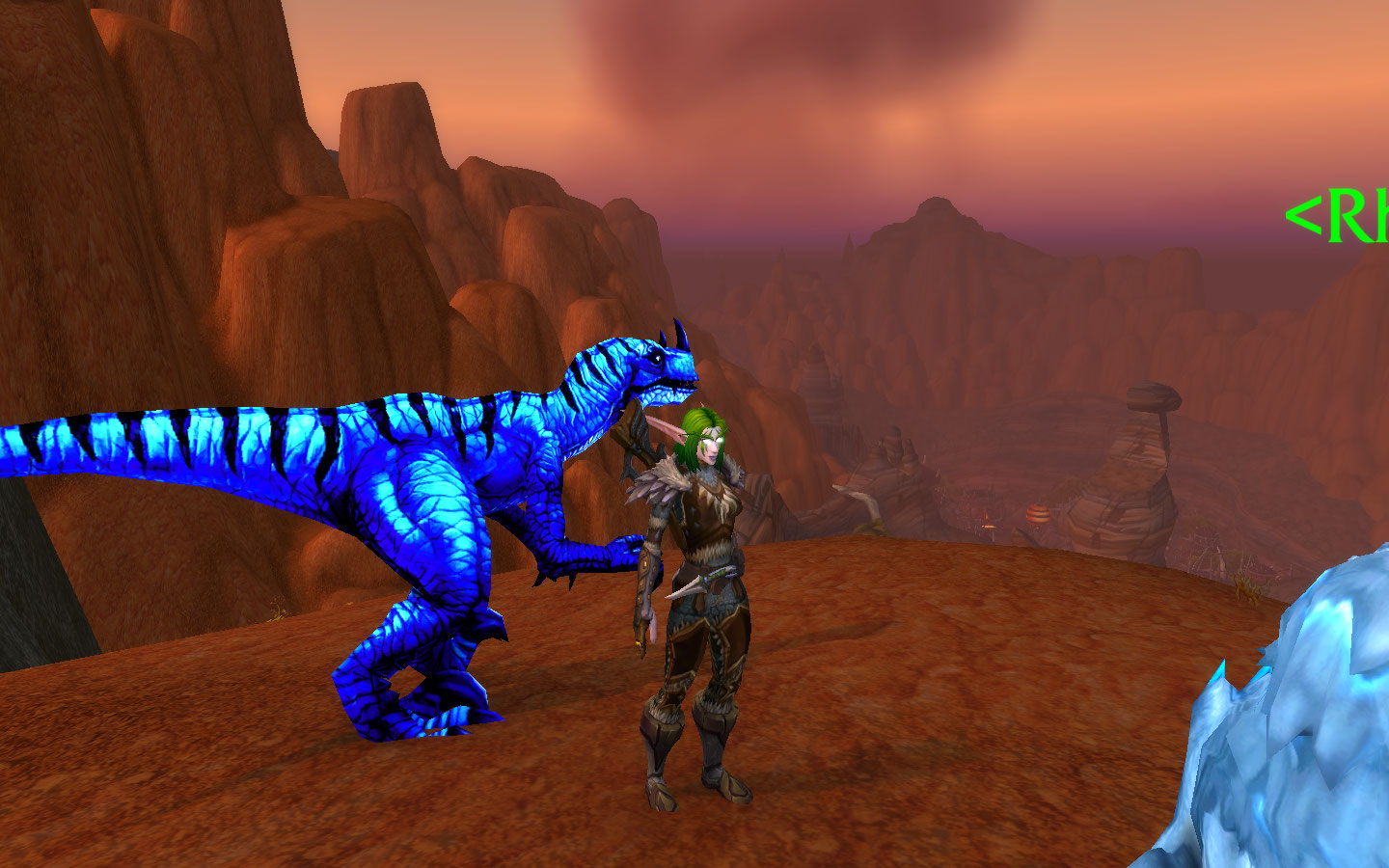 (He's huge!

)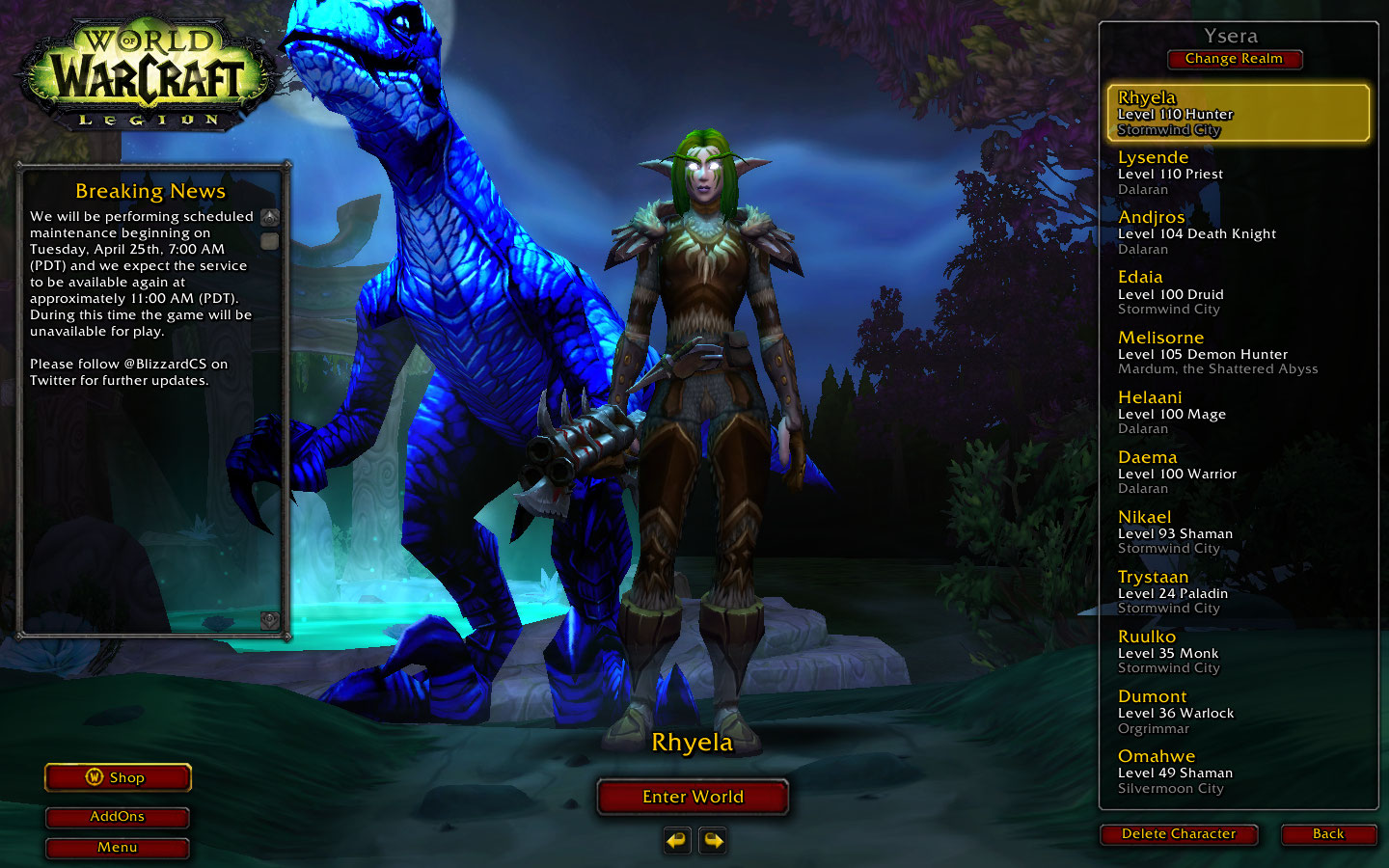 _________________
Signature and avatar created by Serenith!
Year of the Unicorn RPG Dice on Kickstarter!
Slickrock wrote:
Given their current trend, we'll probably get a spirit toucan that farts loops.