Personally I'm sad to have gotten rid of a few pets on my many hunters after the pre-patch dropped. I think a lot of the new models are gorgeous (though the hyenas and the demon dogs seem a bit.. odd) but many take colors I'd adored and just changed them completely. I had a beautiful white wind serpent and black-orange skeletal spider, but both succumbed to huge changes in their usual color schemes. Such amazing colors, now in completely dull hues.

I'm also fairly displeased with my blue Karkin, but I'm hoping that glitch can be fixed soon.. if ever.
_________________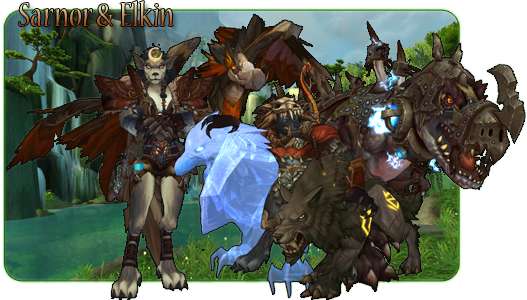 Lovely signature by the great Ashaine!!
Dinosaurs are life