I love you.
I love your little screeches and hoots and the menagerie of other noises that you make when attacking.
I do not, however, love the krick that you have in your back.

I know there have probably been a million threads that moan and complain about the monkey's unfortunate model fault but here's to a small hope that one day they can steal enough money from unwitting travelers (not to mention the funny little hunters who tame them!) to go take a family group visit to the chiropractors.
This is me, nitpicking a pet family at 1:30am when I really should be sleeping because I have senior pictures to be taken today but I must ask this of all you:
Is there that one thing in a certain family that just keeps you from taming it? Whether it be limited color variation or just the model in general?
_________________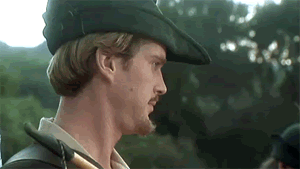 Main:
Deathlyholow - Female Tauren Hunter - 90
RealID: Alex#13558
(Please state who you are if adding!)

|| Tumblr (occasionally NSFW) || Deviantart ||