Rawr wrote:
?

Oh yeah, whoops soz.

Up close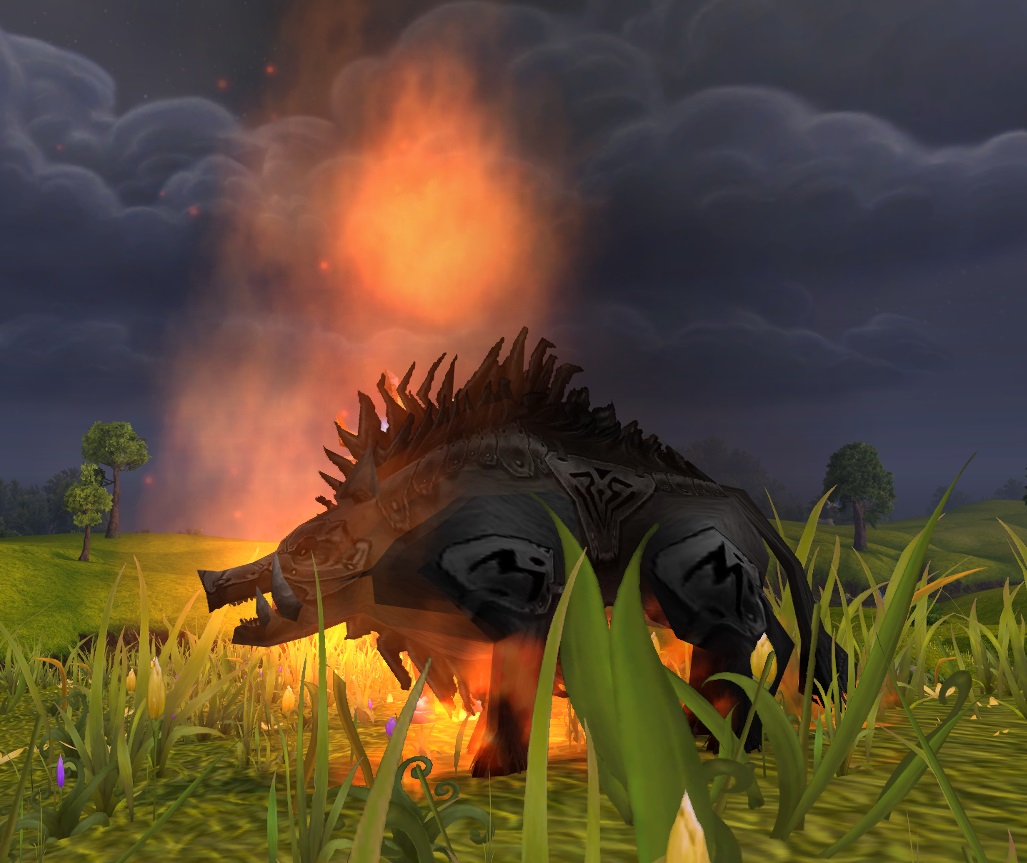 Also these two shots below show the plume of black smoke, but also another interesting quirk i noticed about any pet with this on it.
They will originally start out charred/blackened, but then after about 2 or so minutes, the blackened part falls off, reverting them to their original shade, however still a desaturated version of themselves prior.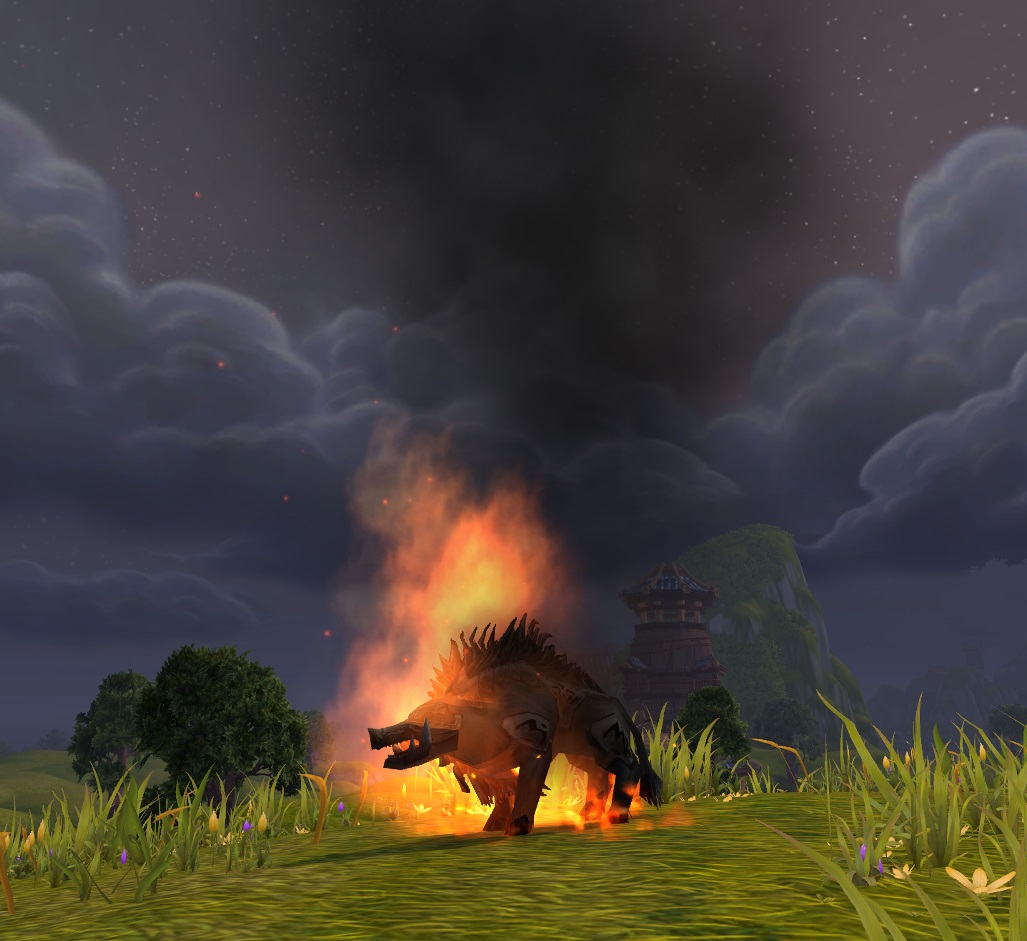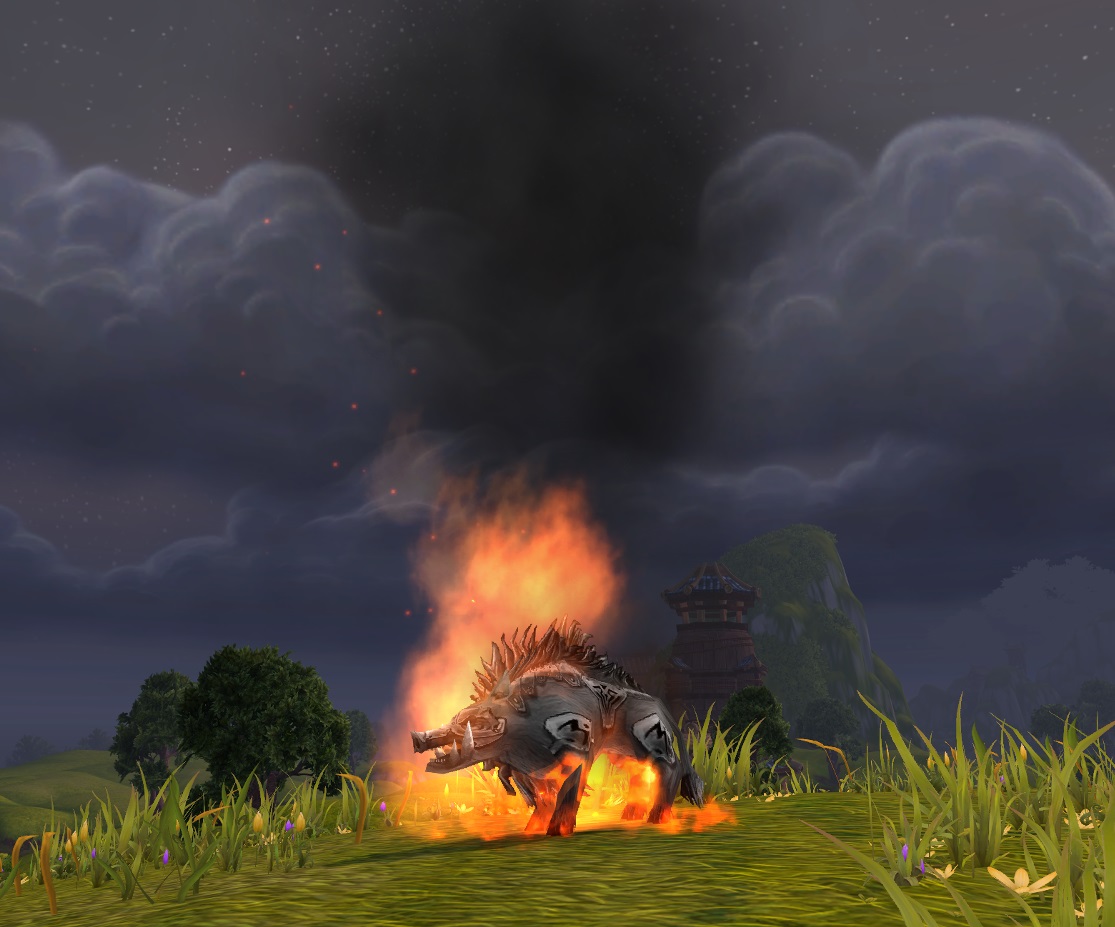 My guess is that it's likely just a timer on the effect that does that part and expires after a certain time. That said, if you dismiss you pet, once you call your pet back, it will appear with it's blacken state for another 2 minutes or so.