I realised it had been a while since I had my old Kaliri, Maiara, out and about and so decided to bring her with me on today's emissary missions. In an effort to help her stretch her wings and get back in shape I instructed her to perform a trick to get into things.
She... Didn't take too kindly to it.
The bird simply set her talons into the ground, flared her wings and refused to budge. Of course I checked her over to make sure she was okay but the old girl was having absolutely none of it.
Whether it be because she's old, because she's been cooped up in the stables for too long or simply doesn't see it worth her time now that Vare is Survival instead of Beast Master remains to be seen.
I realise this is mostly likely a small bug cos of her using the old owl skeleton but I found it pretty amusing after not having her around for so long.
_________________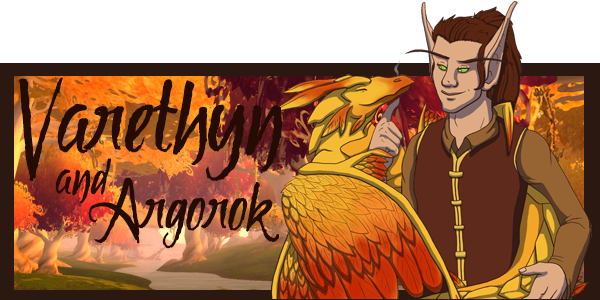 Thanks Kamalia for the awesome sig! Avatar by me!
Check out PetEmote here! | Visit my Flight Rising lair!