So the Spectral Feather is the item you need to search for. I don't know if it spawns anywhere else, but I happened to be running at the SW Flight Point and saw a weird blue feather sticking out of the nest. Clicking on it summoned the Spectral Gryphon. It was neutral, but I was in a rush and clicked tame super fast since there was a lot of normal foot traffic nearby and I didn't want someone to kill it. It does seem to scale (or otherwise is 110).
It doesn't fly, it runs alongside you.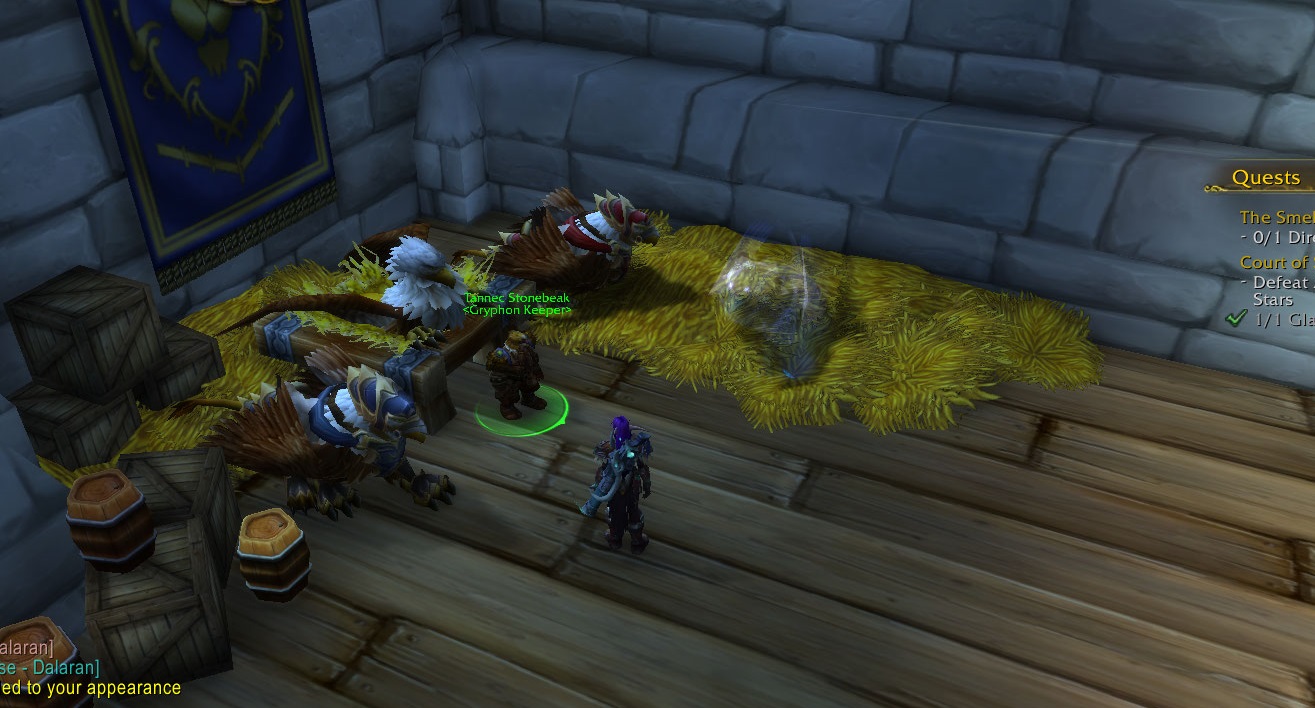 The feather appears in this nest, very hidden. You can see a bit of the despawning feather under his front leg (the brighter blue thing) so you can see where it spawned.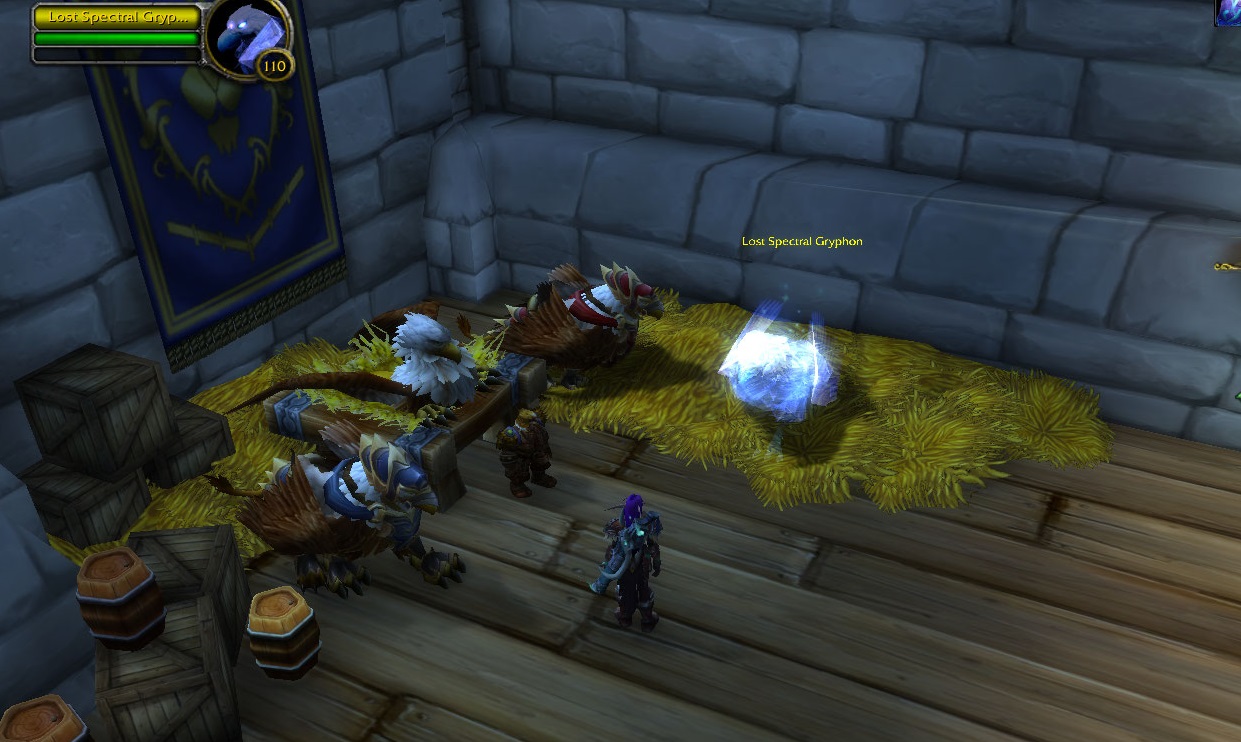 How he looks when he shows up.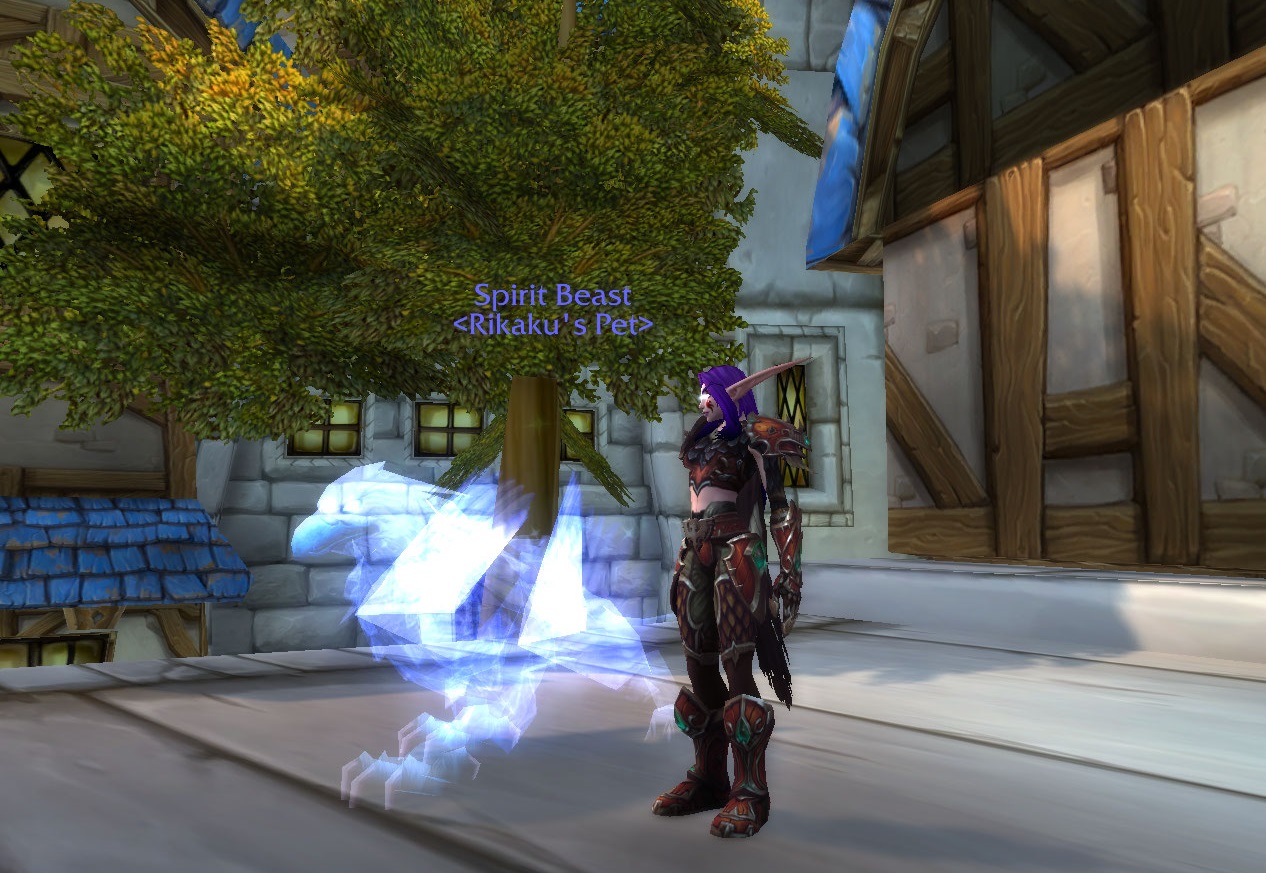 Tamed, not in Stealth. He's nearly invisible in stealth, I'll upload more shortly.