Now that the Spirit Beasts have been found, I figure we can start up a thread for ideas on Lalathin, the Fel Hippogryph.
http://www.wowhead.com/npc=121540/lalathin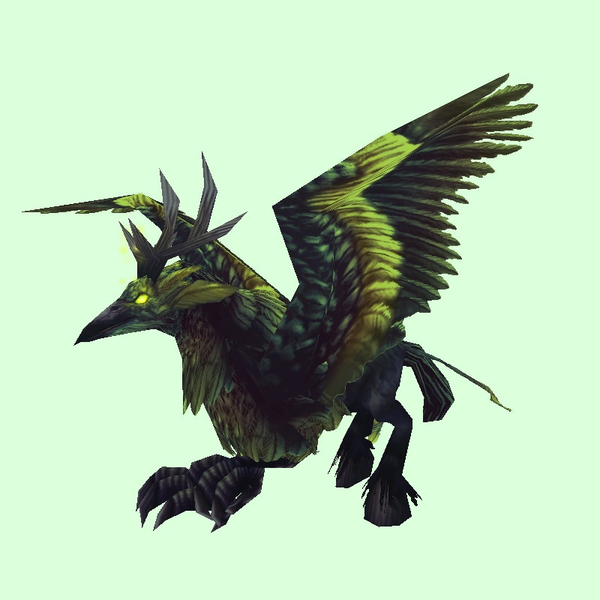 A couple things to start:
-Edit: Report says Muffinus confirmed Lalathin to be in game:
download/file.php?id=27887
-Its a feathermane, so can only be tamed once your hunter learns how ingame via the Tome of the Hybrid Beast:
http://www.wowhead.com/item=147580/tome ... brid-beast
-It is listed as "Elisande's Pet." Take that how you will, but it seems very logical this thing would be in the Suramar zone.
-A couple of us have thorough searched Suramar and Nighthold (including raid and hidden room). At this point it is apparent Lalathin isn't just hanging out.
-There have been 3 pets that are summoned via clicking an object (Spectral Gryphon, Gon, Snowblind). Lalathin may be the same way and we just haven't found the object.
-It could also be that Lalathin is stealthed and flying around similar to Netherbeak.
-Perhaps Lalathin has a completely unique mechanic involved. At the time of this writing, I don't think we have any promising leads.