There's also the new frogs, new tarantulas and vultures.
No real good look at the tarantulas, other than "Yes, these look updated, I can tell from the fact that the textures are no longer 512x512."
Gorillas:
Same as tarantulas and hyenas, but we see them a bit better.
Frogs:
It was also said there were updated Thunder Lizards, but I couldn't find them anywhere. Maybe this?
If you look in the previous hippo picture, you can also see that wasps have a new model. The body seems like it's almost entirely the WoD wasp model, but the head definitely is more like a real wasp's.
One more pic of the hyenas:
And of the wasps:
They're technically 7.3.5, but the new Silithids are an updated model post-Legion story that I really like: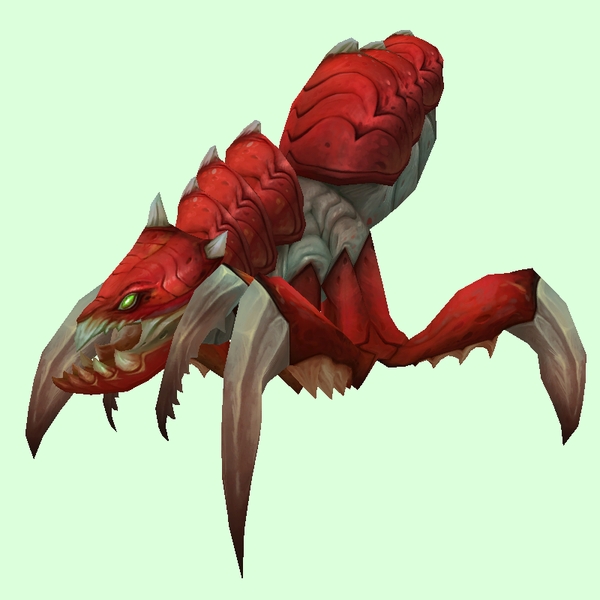 Just hope the other colors are also flagged tameable before the patch releases.
_________________
Kunchong for hunter pets!
Thanks to Moonlost for the awesome avatar!