When I've written about my own characters from a role play perspective, I've found Dramatis Personae's website (
http://lore.dramatis-personae.com/index.php
) to be a huge help! The site hasn't been updated since The Burning Crusade but it continues to serve as a basic guide for myself in my own form of character development. The most constructive tool I find, is the Character Diamond (
http://lore.dramatis-personae.com/creation/diamond.php
) which basically helps define what makes your character "them". This would be something I'd suggest you add for your own warrior.
I do alter the Character Diamond slightly however. I use five defining traits (pentagon rather than a diamond) to make up each of my characters. It's just something I find that helps "flesh out" my characters a little easier and gives them slightly more emphasis on who they are based on the specifics of their race, class, intelligence or physicality, good and bad. You may find it easier too based on the simple formula I composed:
1. Name a quality based on your character's race. Basically saying, if your character is an Orc, then what is it that makes them an Orc and not something else based on lore and social makeup.
2. Name a quality based on your character's class. What makes a warrior a warrior, a druid a druid, a rogue a rogue, etc.?
3. Name a physical or intellectual feature for your character. It would have to be something somewhat permanent/unchanging. Afterall, your character can always lose/gain weight over time; become wiser or grow more aloof based on their experiences and tendencies, etc.
4. Name an admirable quality. Something that makes your character likable.
5. Name an adverse quality. Something that makes your character strive to become a better person or works against them in their efforts. This also helps you avoid having any "Mary Sue" issues with other RPers.
For further demonstration, I'll use my own Dwarf's character diamond (er, pentagon) to show you what I mean ...
1. Racial:
Jocular
; having a disposition of being cheerful and lighthearted.
2. Class (hunter):
Inquisitive
; naturally given to inquiry or curiosity.
3. Physical/Intelligence:
Hardy
; being physically strong and/or capable.
4. Admirable Trait:
Winsome
; charming and/or engaging.
5. Adverse Trait:
Headstrong
; determined to have one's own way; willful; stubborn.
You mentioned before that you consider your warrior a "good guy"; someone that constantly feels the need to prove himself. This would be a fine example for an admirable quality or an adverse quality depending on how you want to take it. Does his constant striving make him
impressionable
or does it make him feel
detached
from his brethren because he currently feels that he's not worthy of recognition? You also mentioned that he has certain dislikes - namely the Undead and users of magic -- but how does he handle this? Does it make him
bitter
or
suspicious
in any way or does he simply prefer to be segregated from these sort of folk so long as their pursuits don't directly affect him? He also loves camping eh? That's definitely something that could make him
resourceful
or
adaptable
as a warrior. With a little more emphasis, youll manage to create a character that stands out and who people will want to read more about.
I hope that the information and resources I've provided can help you make Harrington a little more 3 dimensional. This is all left up to suggestion really. I'm simply passing along some tips that have helped me out a great deal in the past.
_________________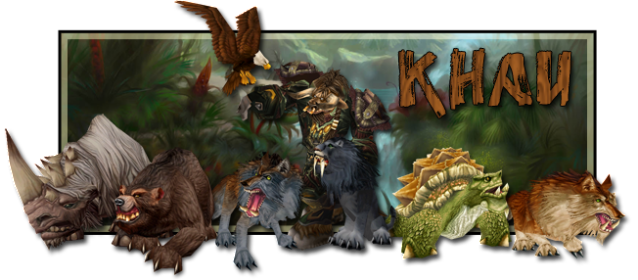 My Hunters
Khau, Auroryn, Kadija, and Chotchke of Greymane / Niabi, Ghiselle, and Saerra of Rexxar
Synestra and Lïlyth of Nesingwary / Drakara of Staghelm

Avatars & Signatures created by the phenomenally talented Sookie, Serenith, and Kurenio