Honestly, I play my hunter pets about the same way as I play my actual character. They all have backstories, unique personalities, and the occasional odd quirk.
For example, my big blue boss silithid (Named Venemu). Ven came from Un'gorro crater, where he'd been found in the middle of a brawl with another silithid, twice his size. Ven was winning, but then the big one called for help. At this point my hunter hopped in, and together he and Ven managed to get out alive, from which point Venemu has been a loyal hunter pet. Ven also has the odd habit of poking people when he's bored.
As for the "Potentially dangerous" pets, I RP hordeside, and am often in Orgrimmar. Yeah, they don't give a damn when my rhino and I are chilling in the Wyverns Tail

And as for Spirit Beasts, at least on Moonguard, so long as you don't get Loque and say he's ACTUALLY Loque, you're good. Same with Skoll. I just say my Skoll (Unoriginally named Loki...) was a worg from Northrend. And that I've no idea why he's repeatedly sparking... or able to turn invisible... or throw bursts of healing green light...

On another note, Terrorpene is hilarious in RP at times. I tend to sit him on the little stovetop thingy in the Wyverns Tail, and he'll just be chilling there when someone says "... Umm, is that turtle on fire..?" XD
_________________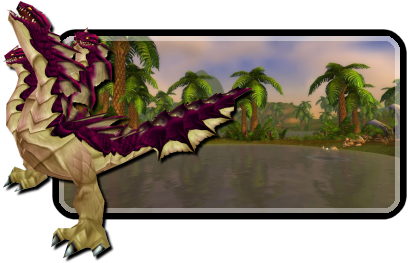 Thanks to Vephriel for this awsome sig

"One day, this Hydra WILL be mine! I hope"- Me, before hydras were tameable.
This lovely Shale Spider used as my Avatar is made by Lupis <3