It was really really quiet when you were alone. Especially if it was winter time. Snow everywhere, making tree's and rocks glitter in the sunlight. Beautiful.

So long as your paws didn't melt the darn stuff. A loud huff left the Espenine as he looked down at his paws. Small spots of slush surrounded them, thanks to the internal heat of his body. Of course, that turned into water and then sank into the ground. Why couldn't he be more like his mother? That would let him play in the snow at least. But no, he melted it as soon as he touched it.

A quick glance behind him showed a very obvious path and he winced. It'd be his luck that someone would follow him. At least he didn't hear anyone calling his name yet.

---

The air was chilly as it passed by her face, but she was used to that. A little breath of flame and she was toasty again, at least for a few minutes. Her wings beat easily at the air, small as they were they kept her up. It was odd though, they seemed to have grown from her many flights. Which would be the reason she was seeking out her Grandfather. He'd know what was going on.

The little bag at her side fluttered and she winced. Right, she had to deliver the letters too. As safe as she felt, with her Mate having such an important job, she wanted nothing more than to help out. A reason she decided to be a delivery pokemon. At least it let her see friends once in a while.

Aeris shook her head, trying to get rid of the bad thoughts, doing a slow loop in the air to ease her mind. She always felt at home in the air.
_________________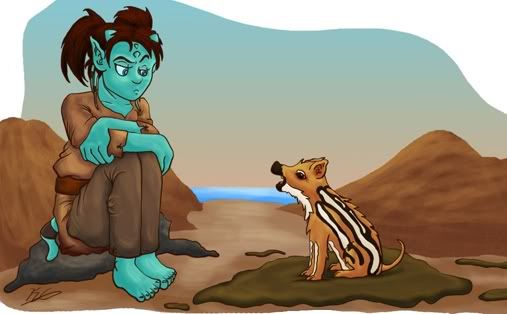 Awesome Avi done by Moonlost!
Equally Awesome Siggy by Kamalia.