I have 3 corehounds so far, one on each of my 85 hunters!
First up is Mia's core hound, Bloodlust!
Bloodlust started out as The Kurken, he also used to be BLOODLUST but as to the change I'll explain that later.
Anyway, so yeah, Bloodlust was originally a Kurken puppy but as soon as Chromaggus was tameable I had to go tame him. I love dragons and I had always wanted to tame dragon-puppy Chromaggus! So here he is now, in all his dragon-puppy glory!
Now, jnot too far back, I was running my weekly Tempest Keep run with the gorup of people I run old world raids with, and I ended up dieing to Kael'thas' mind control (and the weapons of my allies... <_<)
But miraculously, Bloodlust (who was BLOODLUST) at the time, did not despawn! He kept on tanking KT, he was just so determined to see him dead that he was like "I'm sorry mom, but this guy needs to DIE!" It wasn't until after Kael'thas died that he finally despawned. I'm guessing he just doesn't like Blood Elves? Who knows. So, after that, I decided to change his name to Bloodlust as a sign of more respect for him. XD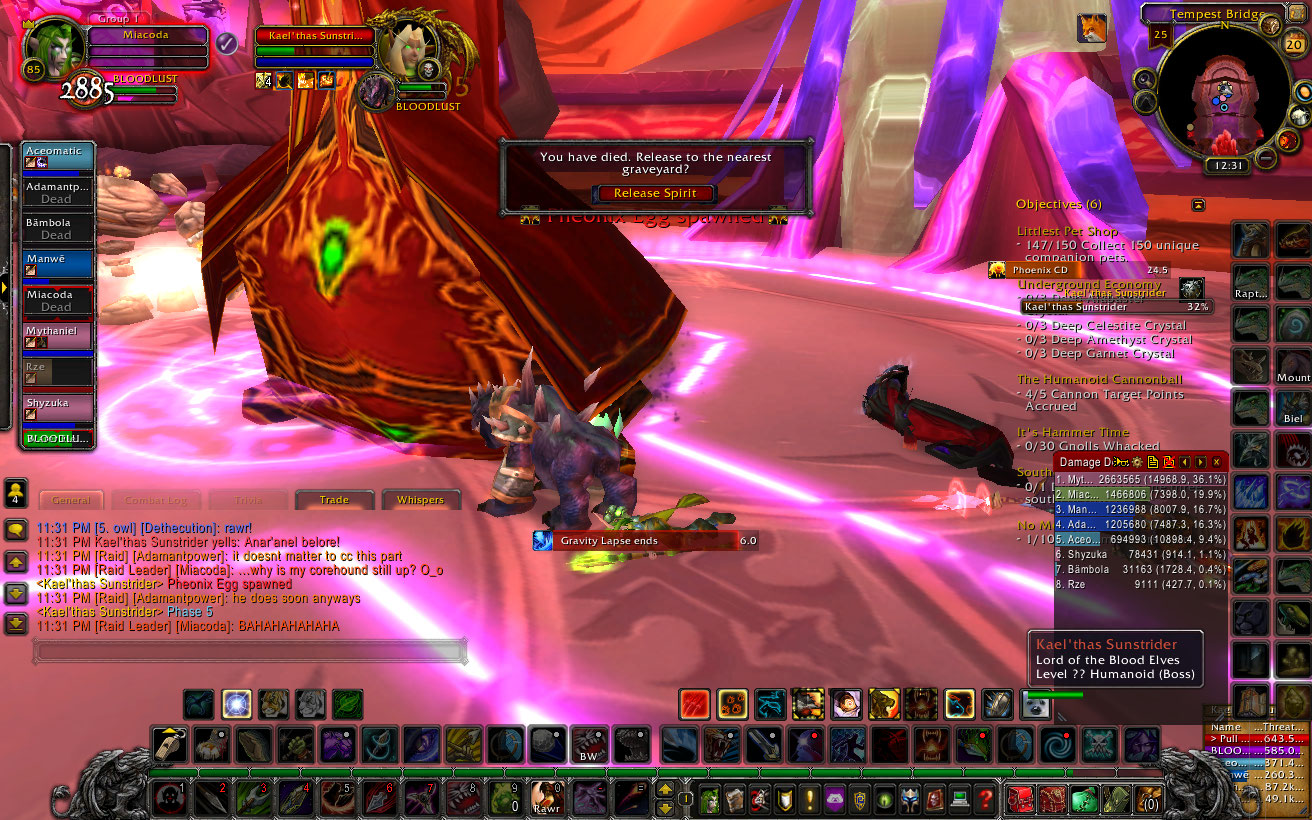 Core hound number two is Espen's core hound Garm!
Garm hasn't done anything too miraculous like Bloodlust has, but he's a loyal companion for Espen and a good heroism provider!

Lastly, there's Sarahma's core hound Beast (and Beast Jr.)!
Beast is fairly new, but what I've gathered of his personality so far is he loves his son, and is super proud of him.

Either way, they're cute together along with Sarahma and I'm looking forward to finding out Beast's personality
_________________
Thank you to everyone who has made me a signature!
AKA TheDoomcookie
Mia's Stable|DeviantArt|Tumblr