This is a tale about Estulan the bear.
A while back I was leveling my 4th hunter, Syleanora, through Feralas. I was having fun protecting my Night Elven lands and all that when suddenly, something in a tree catches my eye..
It was a bear. An Ironfur Bear to be exact.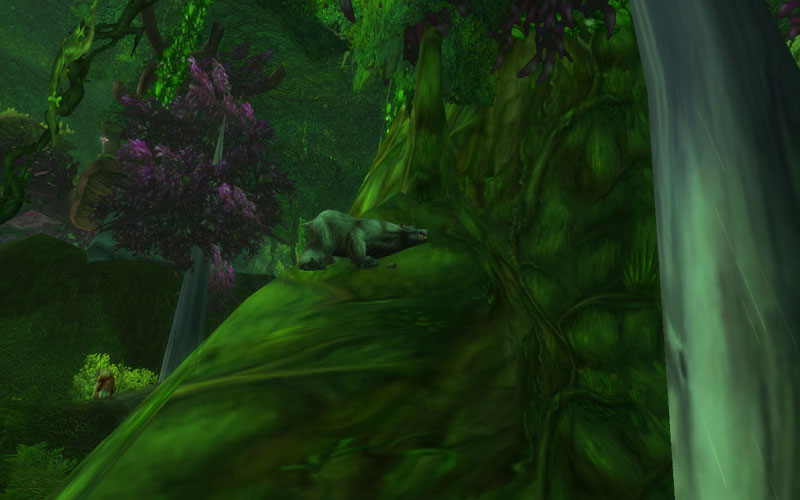 I think "What an odd place for an Ironfur Bear to be." and move up to get a closer look.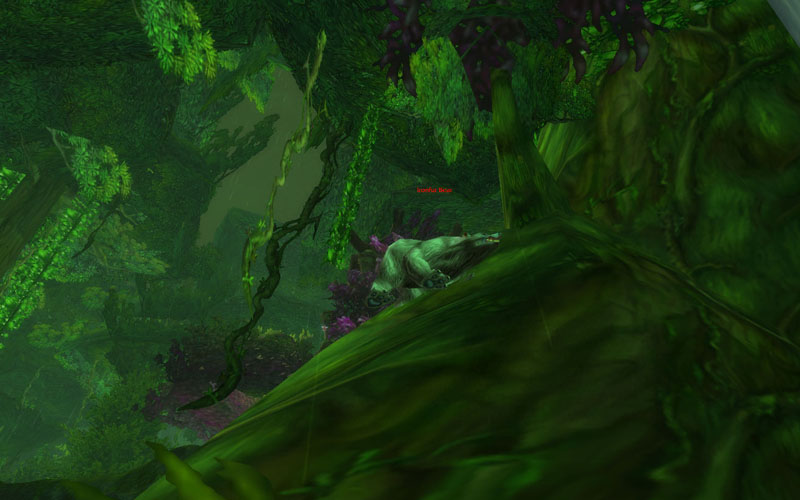 I get a little bit closer and...
OGODHE'SONMYFACE.
So then he starts whailing on me and I just sit there and watch him for a bit, along with my faithful Moonsaber Tanavar.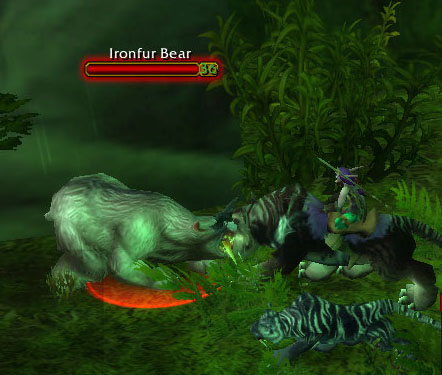 Now, normally I do not appreciate this color of bear. the red eyes and blue face used to weird me out a whole bunch. But this bear was special. He has the potential to change my view on his kind. So after much though, I dismounted, dismissed Tanavar, and began to tame.
I named him Estulan, after the Highborne and his tower close by. It was an instant bond. He's such a great bear. He loves life, and high places.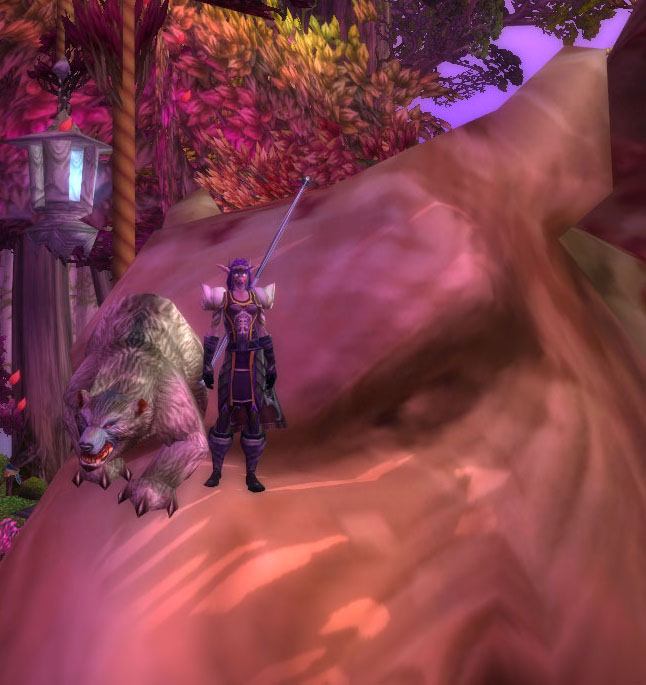 And sleeping. But what bear doesn't love sleeping??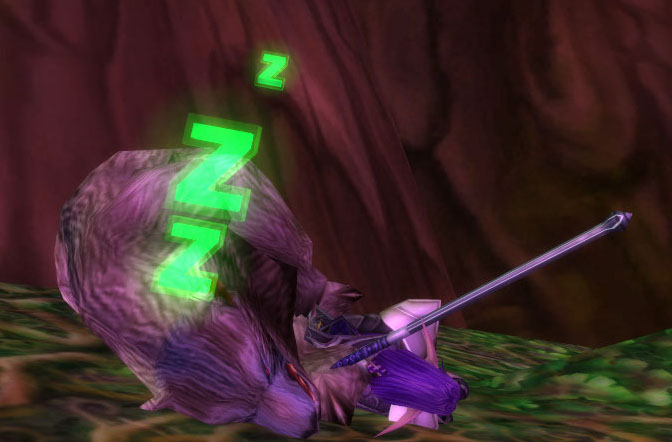 Syleanora is very happy with her tree bear. <3
The End. ^.^
_________________
Thank you to everyone who has made me a signature!
AKA TheDoomcookie
Mia's Stable|DeviantArt|Tumblr