Apparently I didn't get a pic of one of my tames yet (gray basilisk), so here are the others so far.
Here I am, trying to decide if I
really
need to tame the very first animal I see. Like literally,
the very first one
.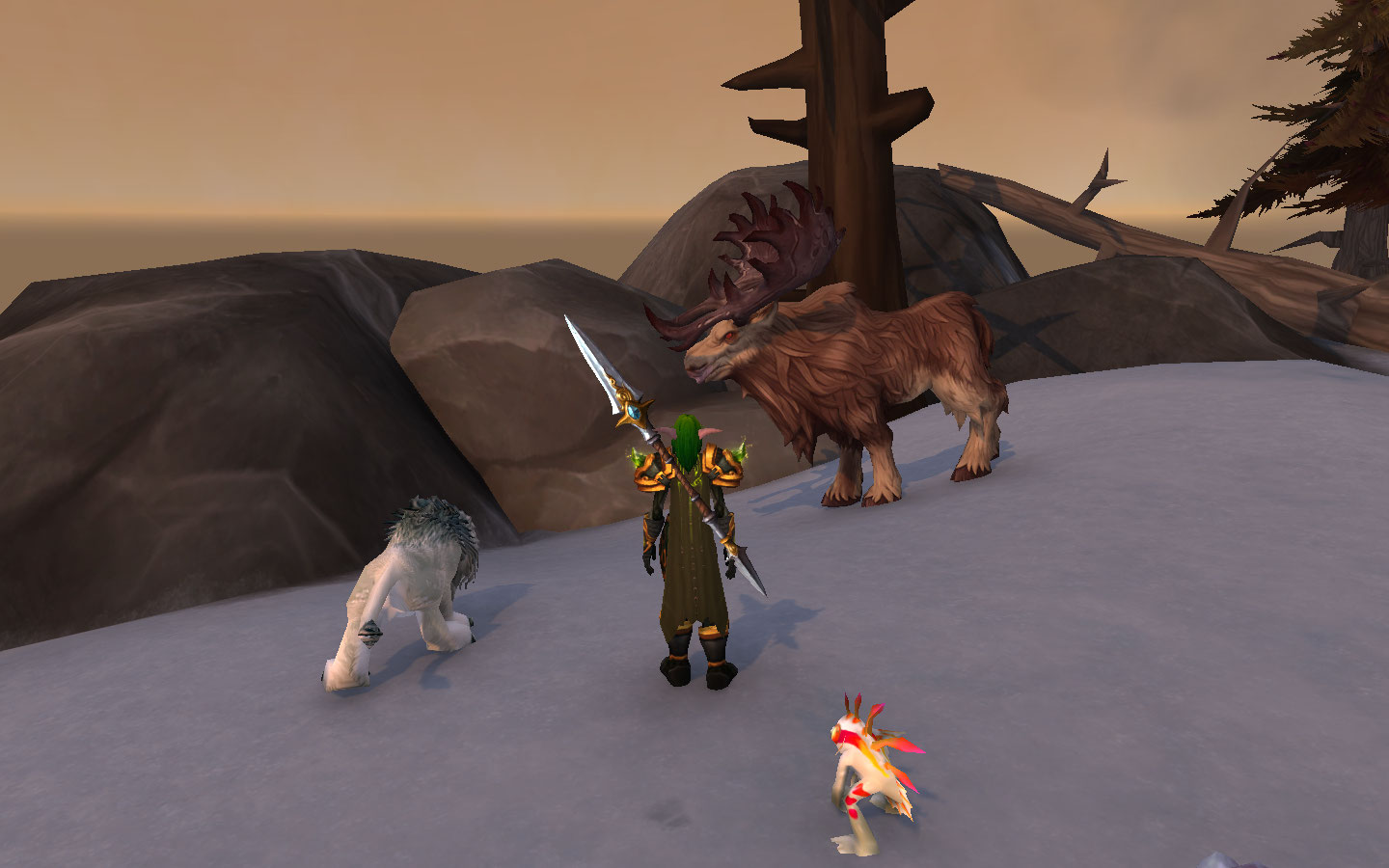 It seems the answer was yes, yes I do. The name was a toss-up between Bob and Maple. I went with Maple, but it was bothering me all day at work today because it just didn't suit him. This moose is Bob. I don't know why, but he is. I sent myself a certificate of ownership and changed his name. Soooo, yeah. Here's Bob.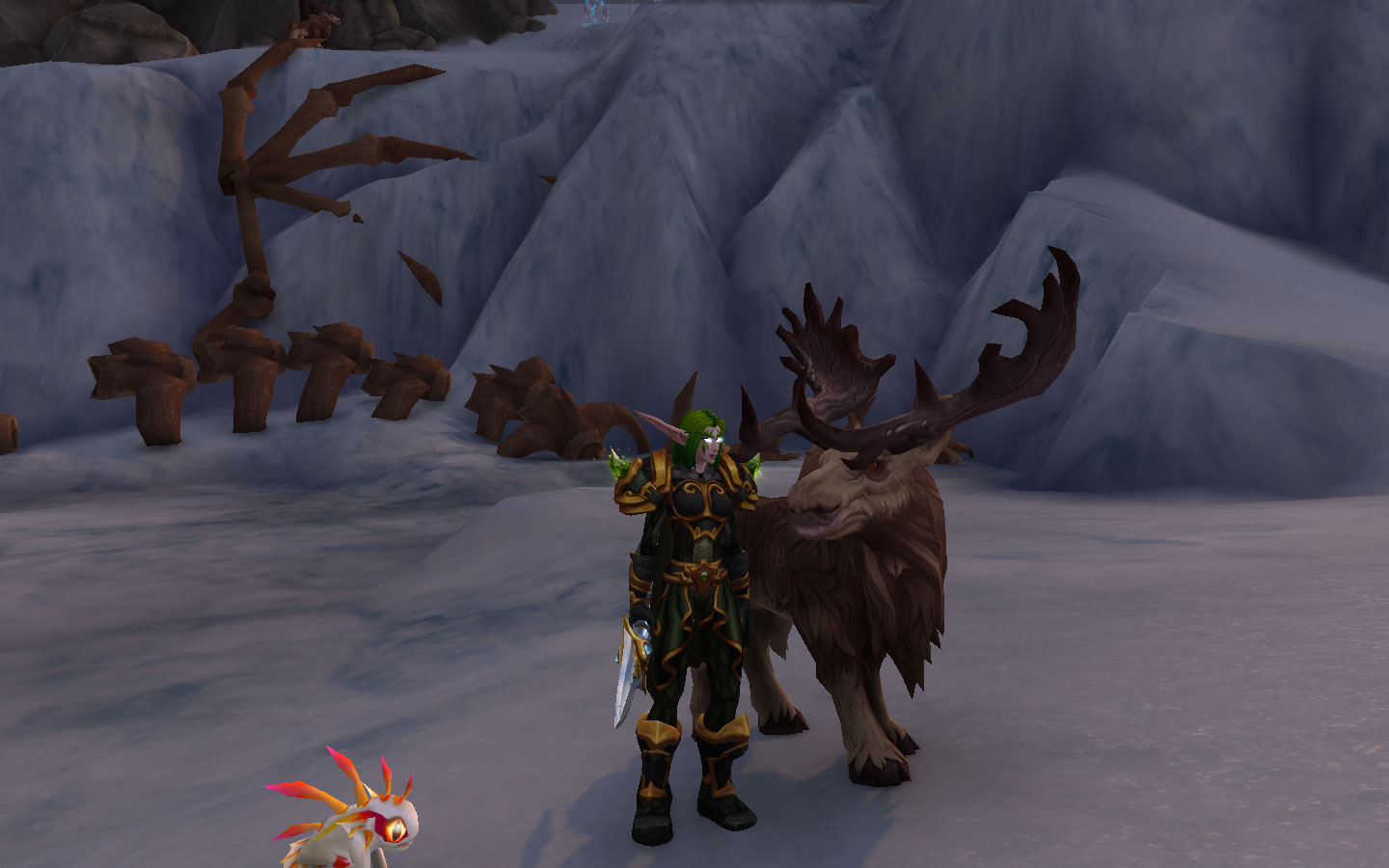 (These moose have so much charm and personality! I love them, and I love seeing everyone else enjoying them just as much.)
I like the new wolves (worgs, w/e) quite a bit. I fully expected to like the dark gray one, but when I tamed one, it felt very meh to me. I looked up where to find the other colors (yay Petopia), and tamed one of each. The brown one was equally meh, maybe more so, but the white one is definitely a winner for me. I don't have a name for him yet, but I'm definitely leaning towards something Nordic-sounding. I probably don't need so many wolves, but there are just so many that I like!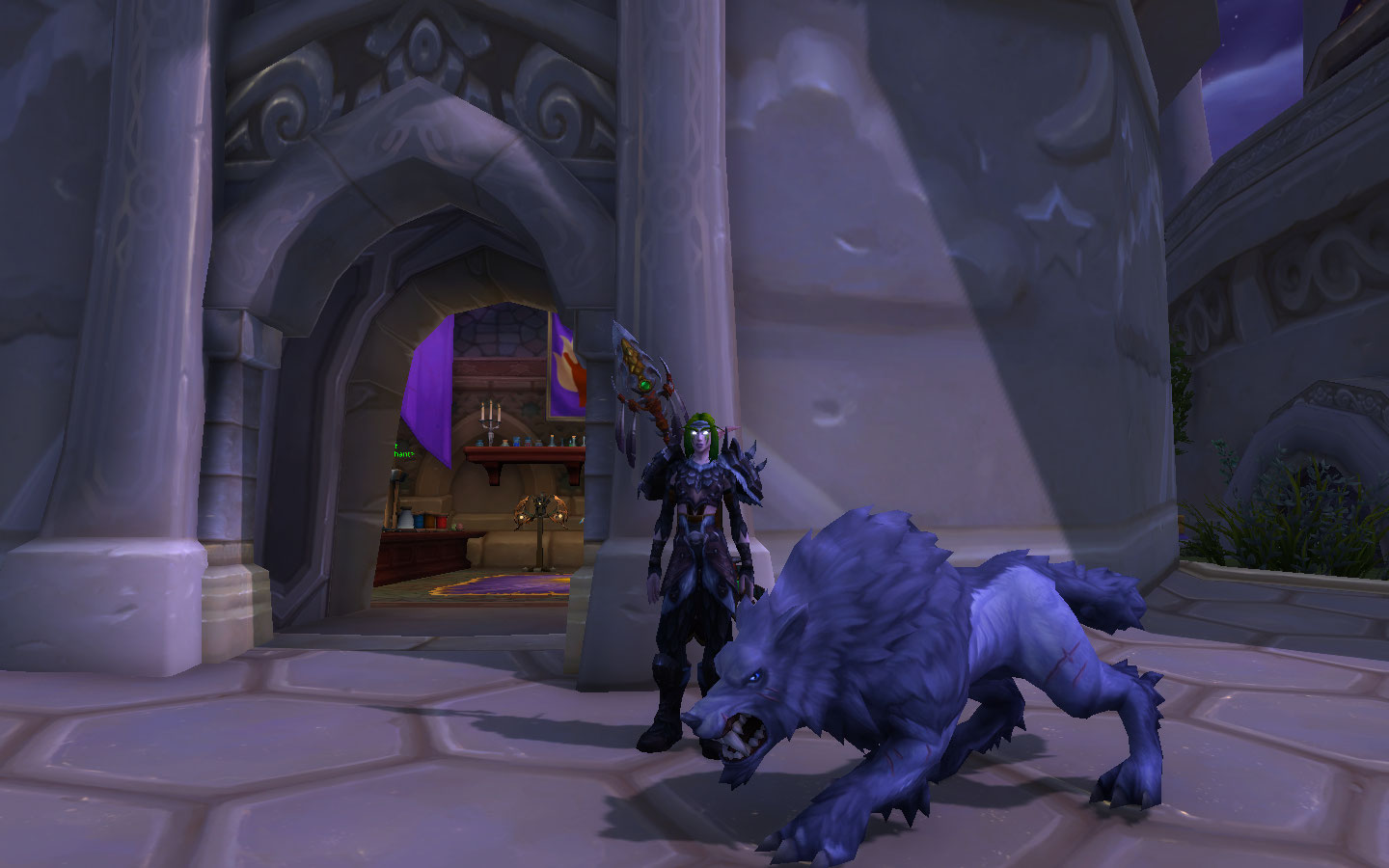 (Sorry for the sucky dark pic in Dalaran, but it's super late now.)
_________________
Signature and avatar created by Serenith!
Year of the Unicorn RPG Dice on Kickstarter!
Slickrock wrote:
Given their current trend, we'll probably get a spirit toucan that farts loops.