i'll let ya know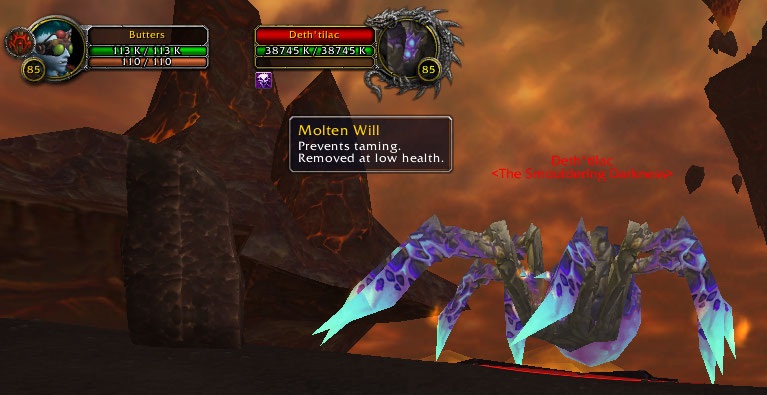 Old strategy (if ur really devoted u can do it this way but not really practical for live servers)
see below for the ezmode strat
edit #2 (June 04, 2011)
following some comments i tried to use a snake trap instead of sacrificing my pet over and over this morning when he was up (yes i need 3 of him right?)
Using a snake trap shot underneath him to pull him will cause him to kill the snakes until the duration of the snakes are over. When the trap disappears which will put him around 30mil hp or less. However after the first snake trap he will not target the snakes again as they hit for a tiny amount of dmg and will not aggro him enough for him to attack them.
Perhaps if he were rooted and there were snakes around him to attack it would work but I was unable to fully test this as another hunter was in the area and wanted to try to tame him. Opening with the spider trap will proly cut taming time down by 3 or so minutes which will end up being a 5 or so minute tame using the snake trap opener and then sacrificing your pet.
- currently waiting to try a modified method of this
edit:
after a few attempts totalling around 2-3 hours
i disengauged off the side of the island once about 16 minutes in

I normally play as beast mastery but i switched to marks just cause my pet didnt seem to be doing much dmg
40 or so minutes later i didnt start the timer on my last attempt because it was bothering me how long it was taking
i think i have carpal tunnel now
Strat #2 now i has 2 blue/purply spiders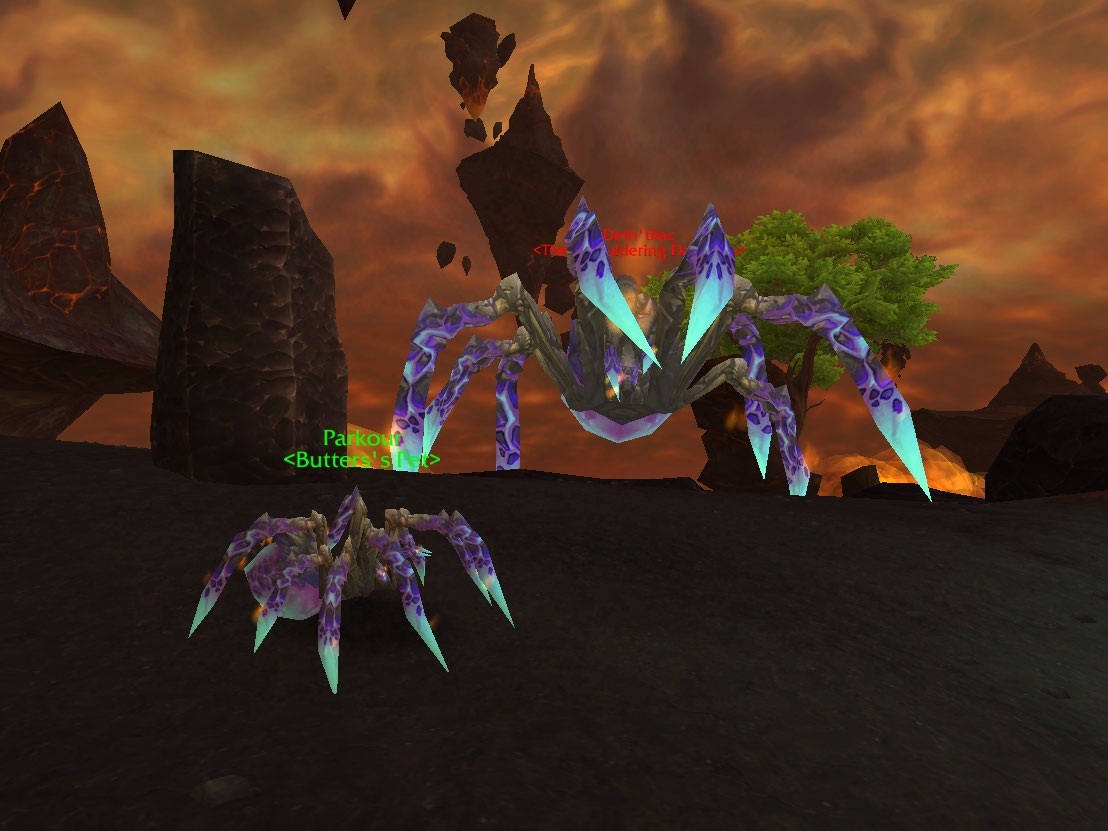 The idea of this strategy is based off of his ability:
Deth Strike
- Melee Range - 2 sec cast
Deth'tilac strikes an enemy, instantly killing them. This attack cannot be dodged, blocked, or parried. Costs Deth'tilac 10% of maximum health.
I went and tamed a common yellow spider nearby and was going to sacrifice it over and over to reduce the hp of Deth;tilac. The hard part with this strategy is leaving yourself enough space between you and Deth to squeeze in a nearly 10 second cast time. I found that using the nearby spiders they were able to web Deth and then die leaving their web on him for a couple seconds this gave me time to conc shot and lay a frost trap down in between myself and Deth and then get far enough away to be able to res my pet.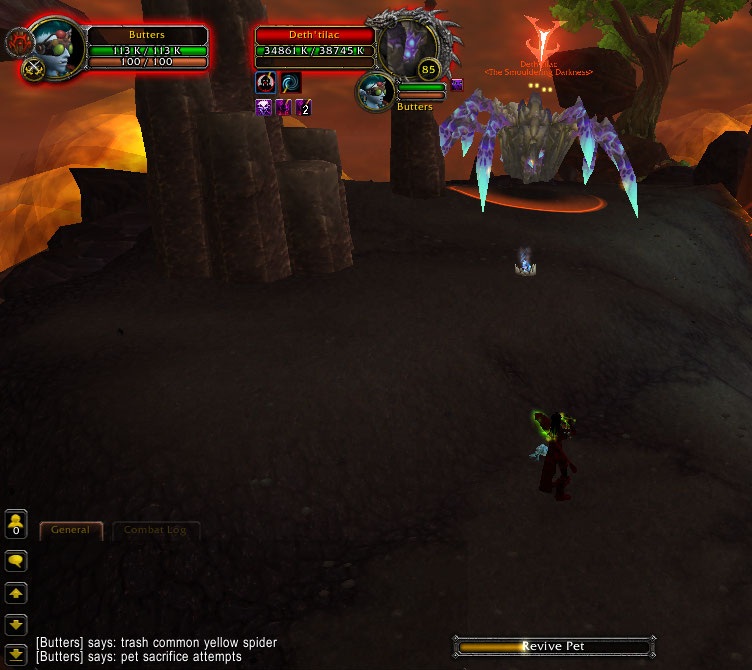 rinse and repeat this strat until his hp is low
I ressed my pet and then abandoned it here I didnt try to tame with a dead pet so u might have to do one more kite path thing to be able to tame him
near the end some lovely warrior came over and attacked deth which is why there is a white box over something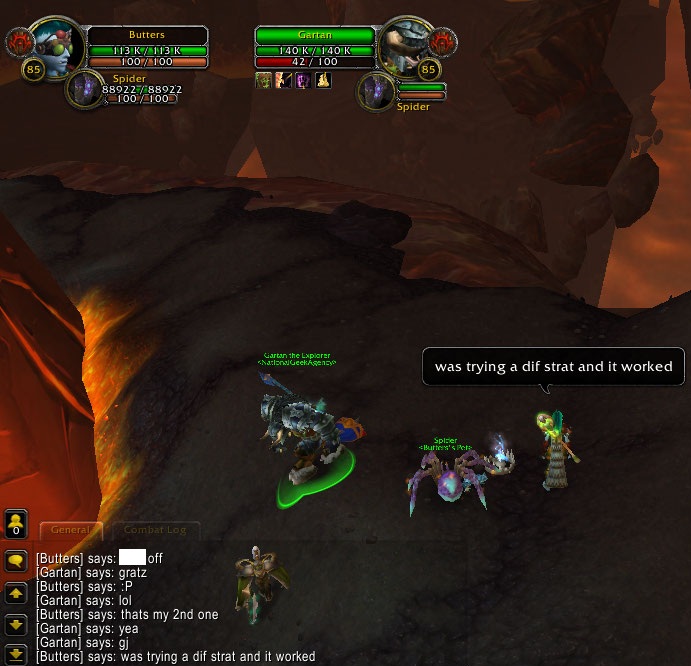 doing this strategy takes around 8-9 minutes total.