I swear i was going to log off hours ago but i kept looking for rares. I saw that there was another thread for solix already but its 3 pages of stuff about guessing how to tame. This is how to tame strat with pix.
he starts off here in the lava
I laid a frost trap down and went into cheetah aspect shot him with conc shot and ran my ass in a loop around the area hitting him with conc when it came off cooldown. the ice trap u see down is the first one i laid as i started to tame him before he got to my 2nd one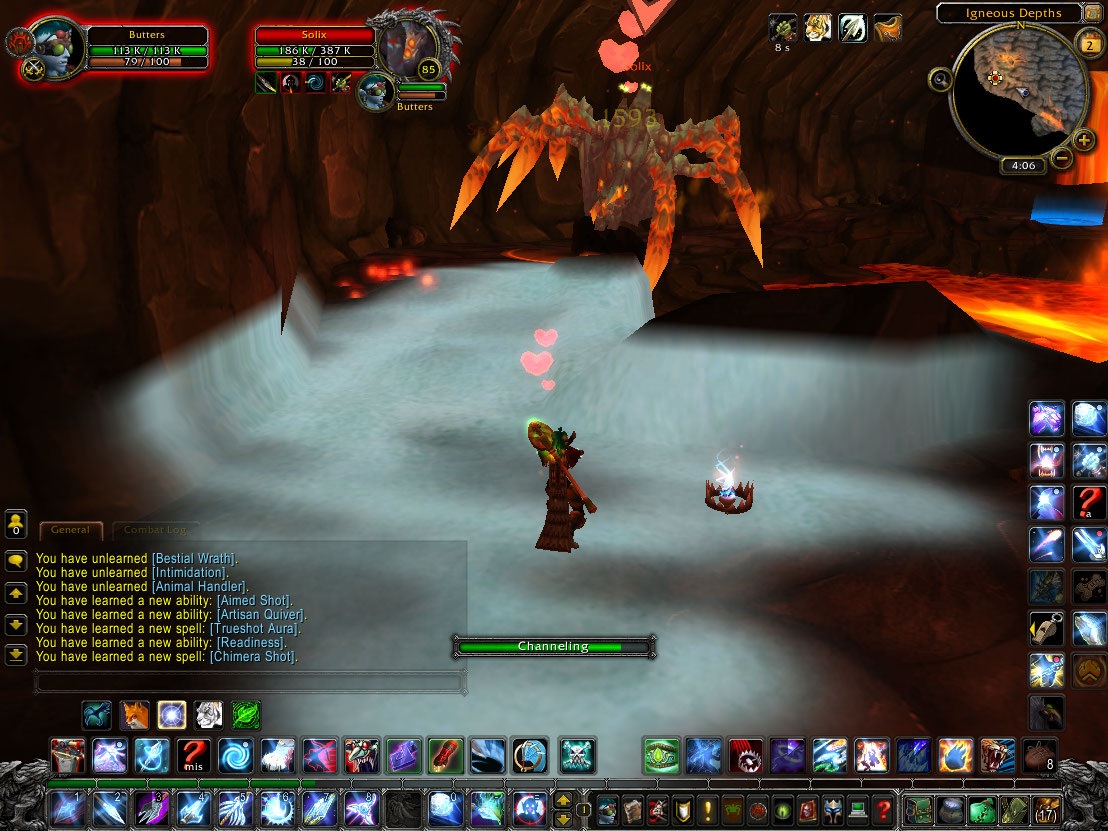 and tamed
compared to the common red spider
*EDIT*
I found solix again tonight on the PTR around 24 hours after last tame. I retamed him to hopefully show the strat i used better since some people had questions.
pictures explain themselves