Kirix and Dante are guarding both paths up that way!

At least Dante doesn't attack people on sight. T_T
Here's a pic of the stepping stones to Skitter's big island, with Skarr/Karkin's little rock being the furthest to the left: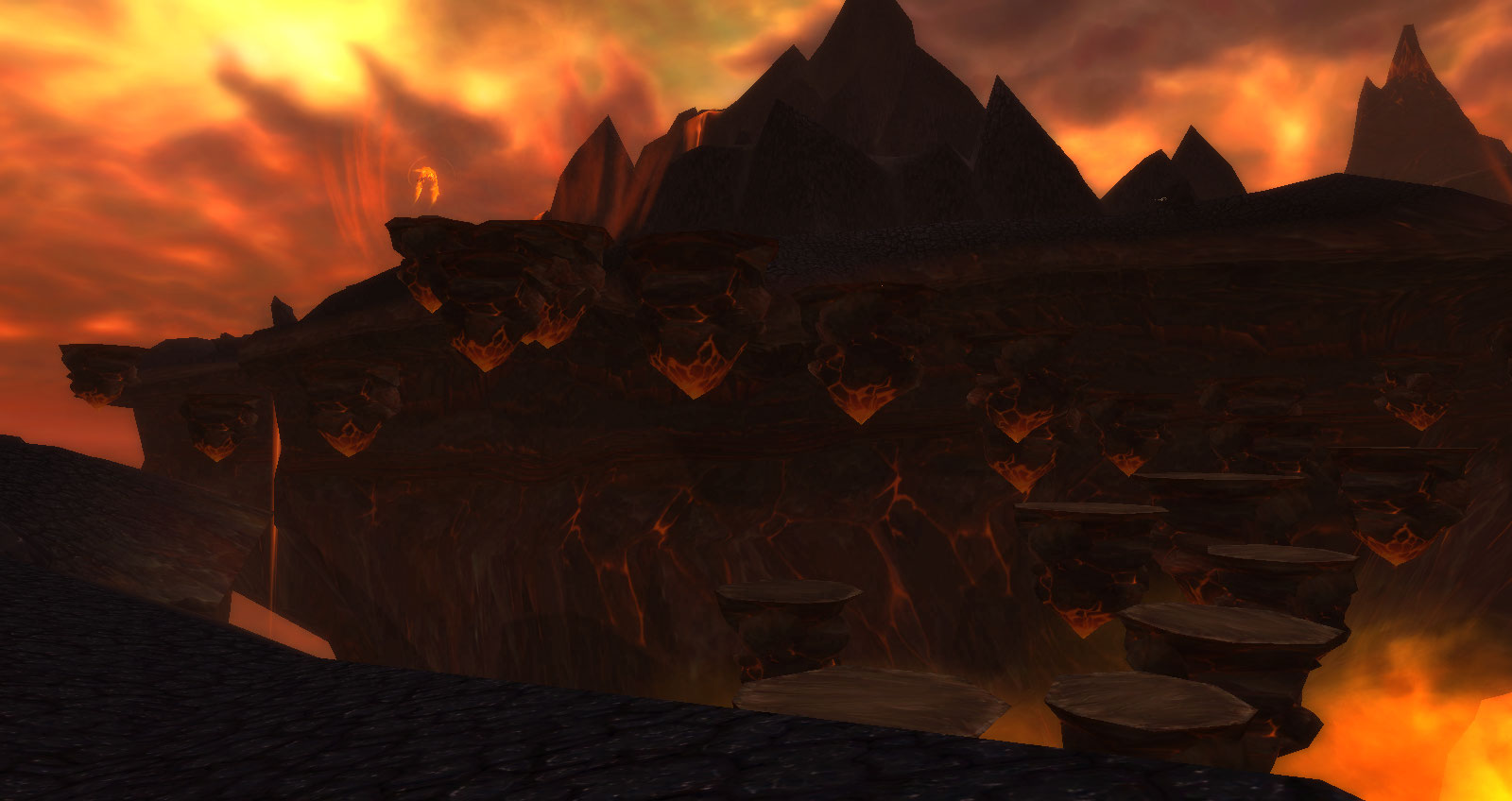 You have to use the rocks at the right to cross over to the island because THERE IS NO FLYING ON THE MOLTEN FRONT. Unfortunately, a few of the rocks drop out sometimes and you fall to your death, unless you've unlocked the druids via quests. The graveyard for the island is off on the right side of it.
I'd like to point out that with these two new additions, we have a new ferocity and tenacity pet in this patch that everyone can tame. <3 Noah, you do spoil us!
_________________

Kalliope's Pantheon of Pets
YouTube Edition
Thanks to Serenith for the avatar and signature!