Hm, mine wasn't tamed on the PTR.
I just copied my Hunter over so I could use my own pets and mounts.
They must have fixed it.

But I do agree with Gimlion,
I too would rather have pounce over charge.
_________________
Being a Hunter is like Pokemon.
I gotta tame em all!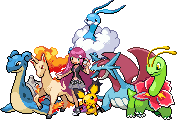 It's a good thing I love Pokemon, too!
My Stable
My Mounts
My Companions