If you want to look like a Theramore guard...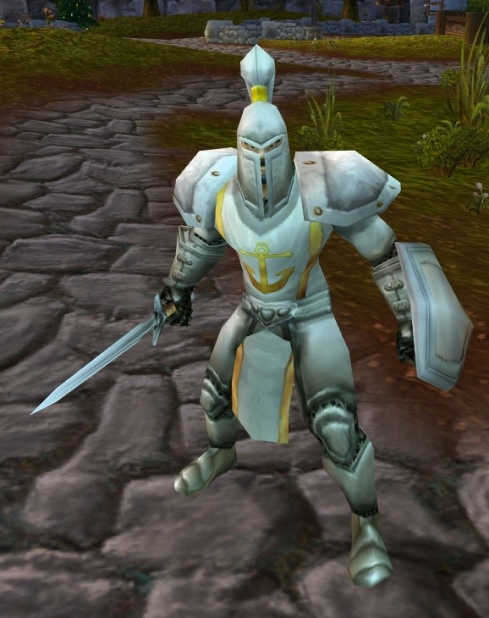 ...maybe something like the
Bonelink
set, below on the left? It's got the right helm and looks like plate, although it's kinda revealing on a female character. If you want something with more coverage you could go for the
Champion's
set on the right. It looks more like scale than plate, but has the right color scheme.
_________________

Thanks to Kurenio for the signature!

It was believed afterward that the man was a lunatic, because there was no sense in what he said.