I had made up my own thread for showing off my planed sets, but it felt a little self-indulgent. >_>
Regardless, I have way too much fun making up transmogrification sets. I've got four planned at the moment, although I've only started to collect two of them.
Threnaad the draenei shaman: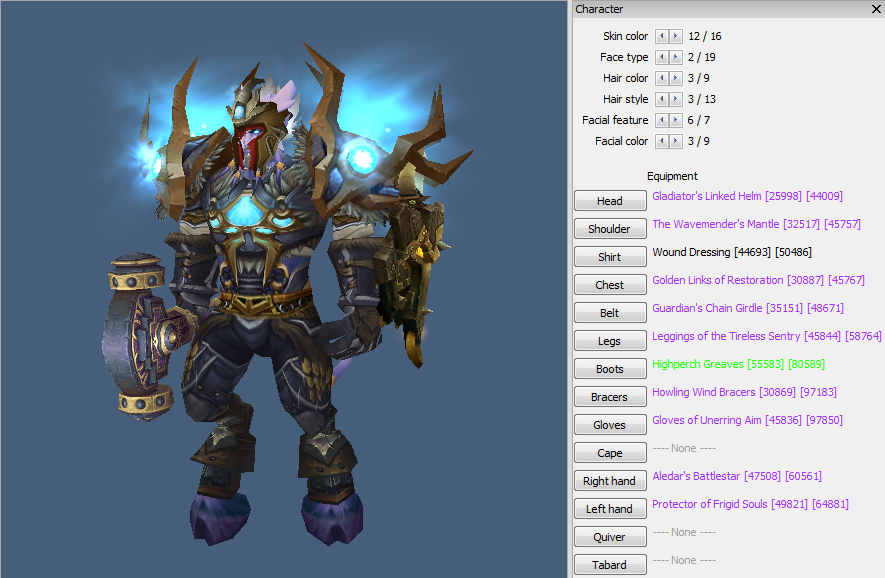 I love the look of this set and I've said this so many times people must be getting sick of it. XD All I'm missing is the chest piece, which is refusing to drop. *Shakes fist at Hyjal*
Moonlost the troll druid:
I like this set, but I'm not too sure if it fits this character specifically. It looks more like it belongs on a restoration night elf than is does on a feral troll. Maybe I should play around with the kilt, gloves and helm a little. Hmm.
Slumlost the goblin hunter: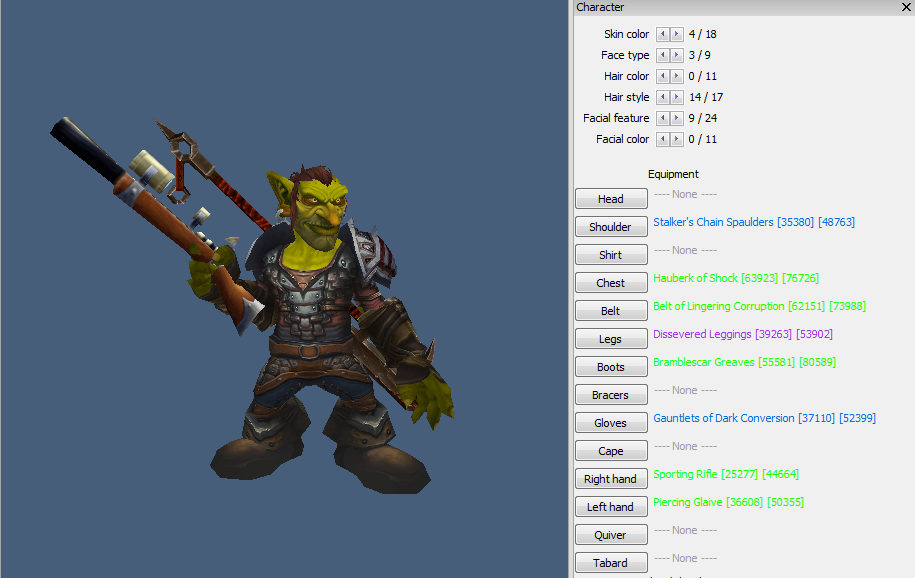 A very scrappy look for a scrappy urban hunter. The hardest part of putting this together was resisting the urge to give him one of the cooler looking gun models.
Finally, Kharash the worgen rogue:
Nothing fancy here, just a straight out assassination set. Not that there's anything wrong with that, I love the look of the assassination armour. And that flensing knife. <3 So badass.