Haha, nice! I'm amazed at (i.e. jealous of) all the different appearances you have.
Now that I'm in Northrend, I have a few more options. I'm quite partial to the look and colors of this one. I ended up changing the bow, though. I went and picked up the Nightslayer Bow from RFK (lucky enough for it to drop the first try) because I liked the overall darker coloration.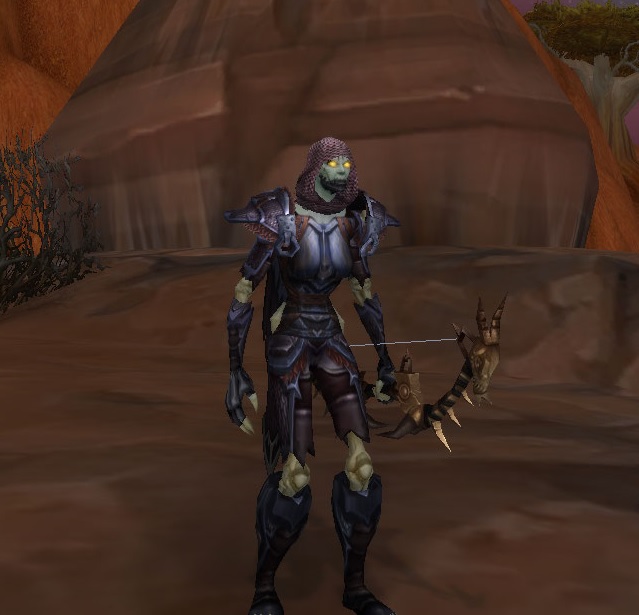 I believe this cloak is from either WoD or Legion, but I'm amazed at how well it seems to go with this outfit, and I love the tattered look. <3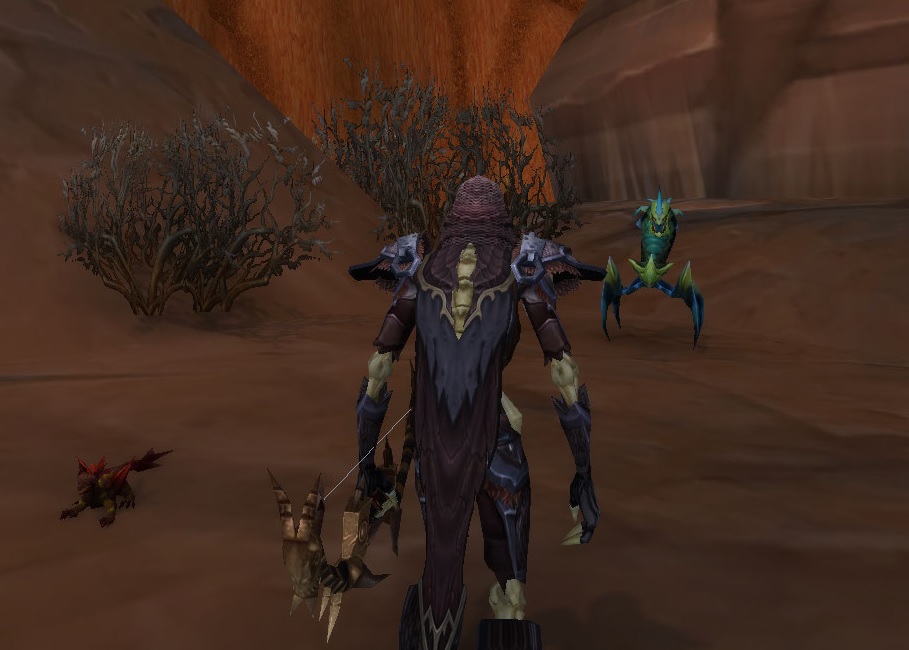 With the other bow.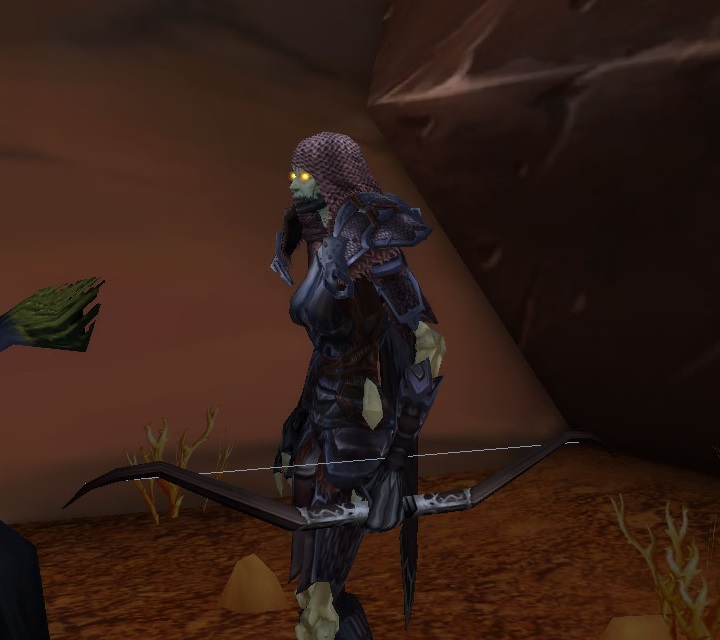 Just for funsies!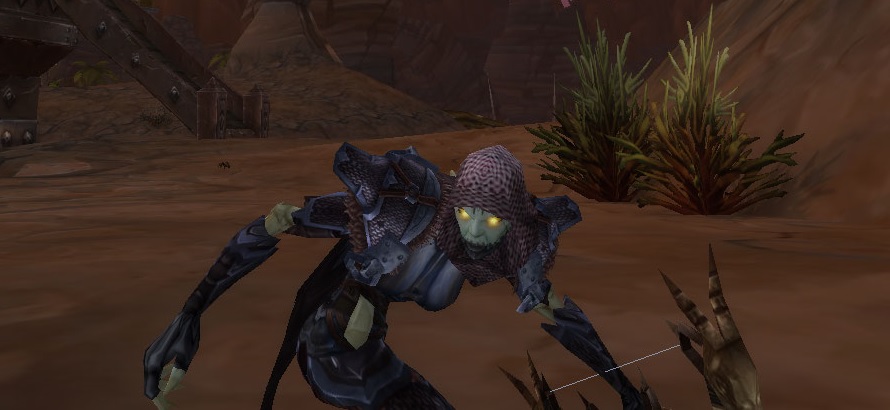 _________________
Signature and avatar created by Serenith!
Year of the Unicorn RPG Dice on Kickstarter!
Slickrock wrote:
Given their current trend, we'll probably get a spirit toucan that farts loops.