So I've had at least two different transmo sets, both really slutty and revealing. I wasn't feeling it.
About a year ago before the transmo was announced, I ran through Sunwell with some guildies. There wasn't another mail wearing class with us, Garment of Serene Shores dropped. I held onto it incase it ever came in handy.
To me this is the mature, regal transmog that's really fitting for Nili's personality.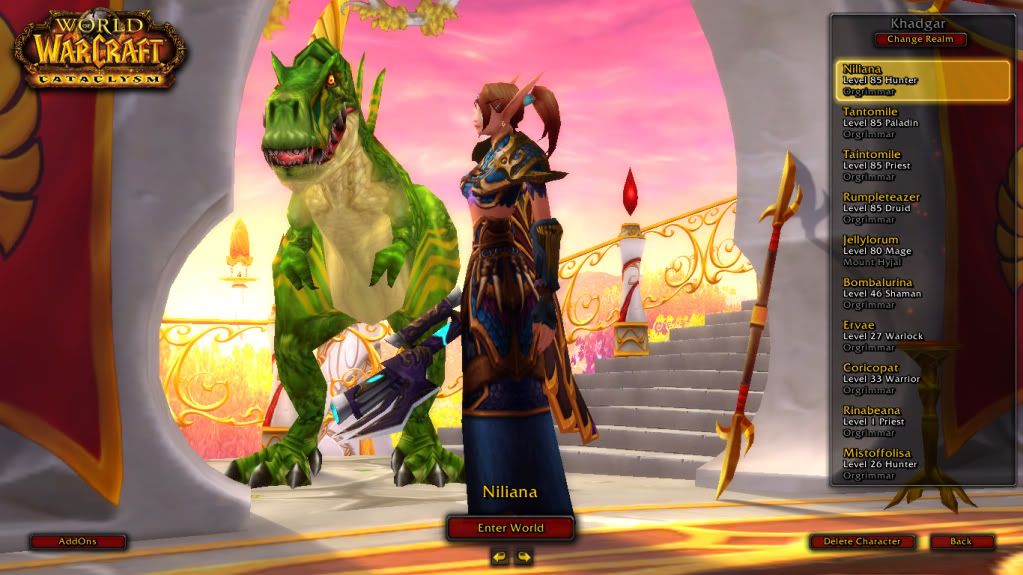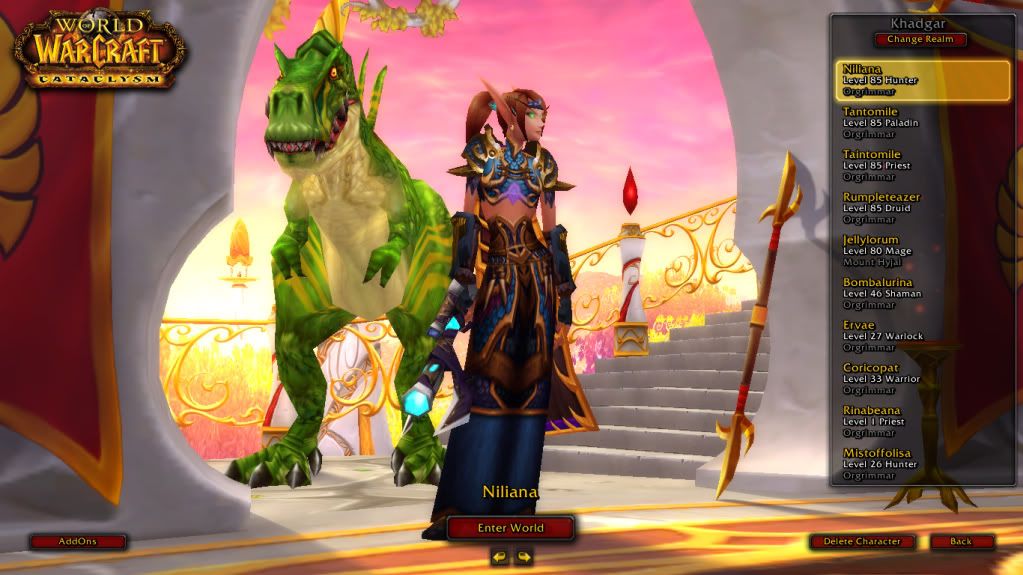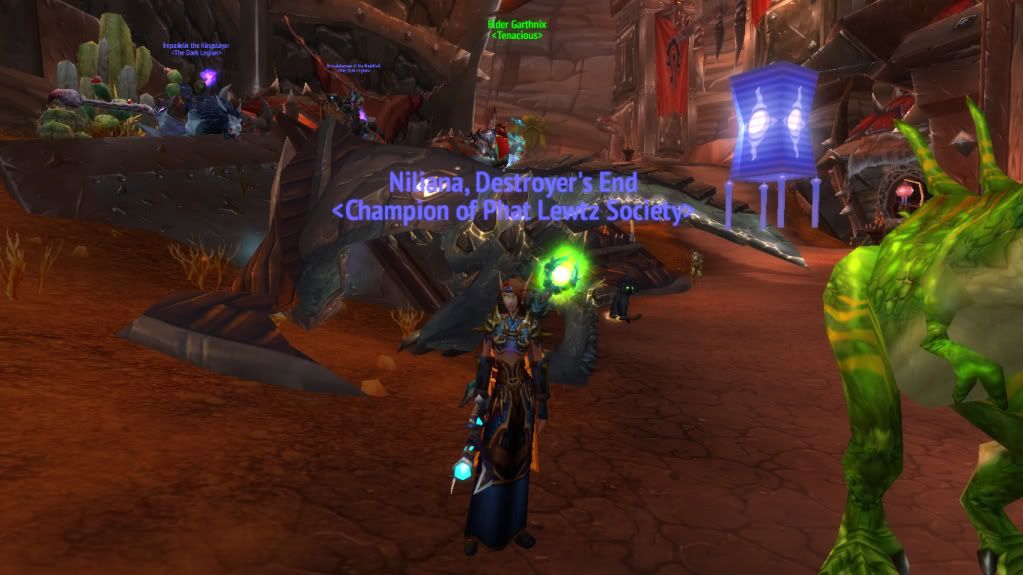 _________________

Thanks to Zhuge for the pretty siggy and avatarz
Nili's cavez Wishlist: Nilia Pgymy.CB Thunder. CB Daydream.
realm: 179 (hunter: 10)