For this toon I wanted a look that was more brutal / iron age, but still at least somewhat "paladin", and I found the armor I was looking for in some of the new plate looks added to the Azeroth quests in cata (it's actually a combination of like 3-4 different sets, as most were incomplete, and/or didn't have quite enough standalone color variety, etc).
But the weapon and shield took a little more work - everything I tried was either too slick, too clean, the shield was too much for the weapon or etc. So I decided to check out the Northrend models. Generally I avoid that stuff due to the predominance of dull metal hues, but in this case that was actually a selling point, and after some digging I remembered this obscure and ridiculously large caster hammer from Icecrown called the Hammer of Wrenching Change.
Perfect! It was indeed insanely large, but if there is one thing I've learned about hefty male toons, it's that (imo)
they need hefty gear
... and you can't get any heftier than this 5 ton monster. The shield seemed to continue the blocky theme and matched the wooden bits, and that was pretty much it. Enjoy!

(Gear list below the pics)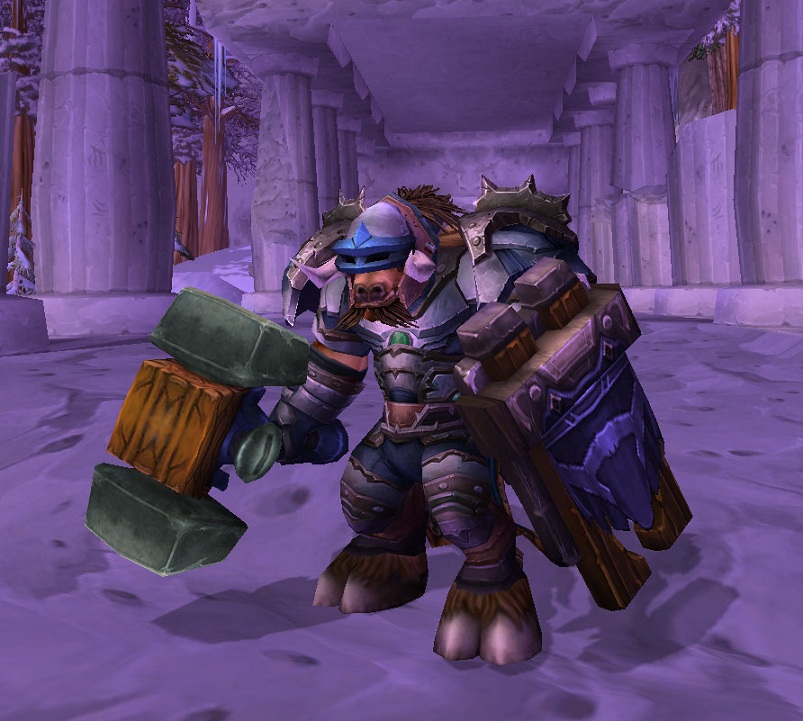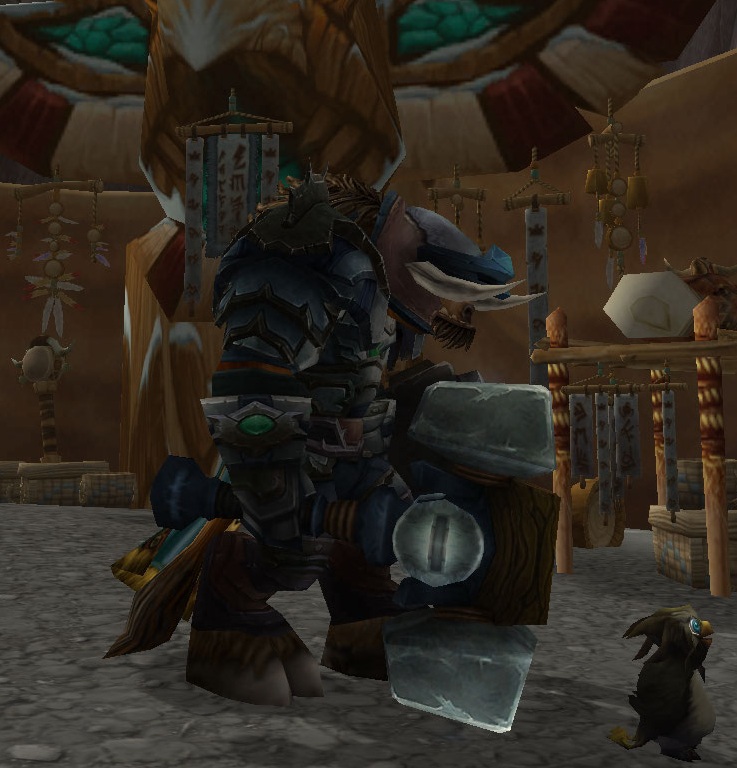 Gear list:
Steamsmith Helm
Pauldrons of Zul'Farrak
Perfectly Balanced Cape
Sunveil Breastplate
Really Cold Bracers
Hammer of Wrenching Change
Icechill Buckler
Golem-Smasher's Grips
Rockpool Belt
Legguards of Stratholme
Mazoga's Boots