There's also the Gryphon Mail set which I sometimes use, it is mainly used by Wildhammer dwarves and night elf flight masters in game, so fits the theme of gryphons!
http://www.wowhead.com/transmog-set=252
This is my hunter in the set: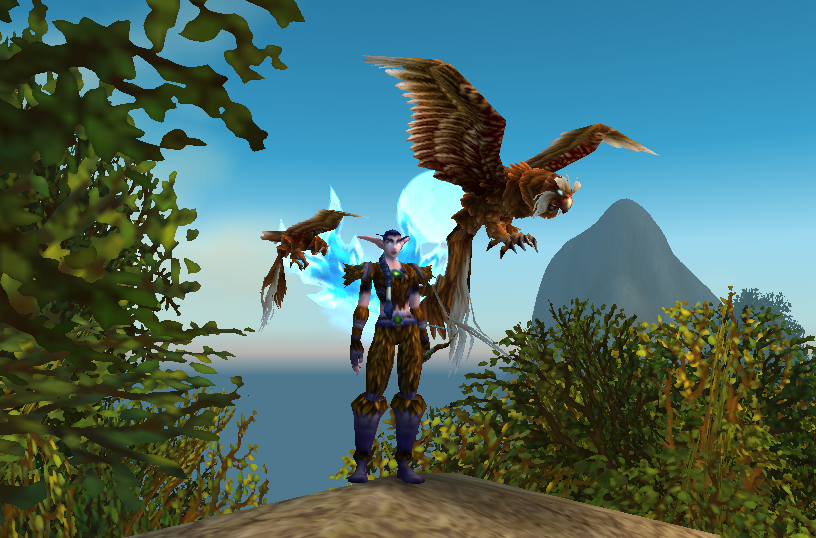 ETA: This is another set which would work that I sometimes use. It's the Hateful Gladiator's set with the Ornate Girdle, Rocslayer's Longbow and Grunt's Pauldrons which give the feathery gryphon theme. It goes well with the Hateful Gladiator's Chain Helm which is a hood, but sometimes I just like the Malefactor's Eyepatch!
The Dark Vessel Mail is also nice for this theme
http://www.wowhead.com/transmog-set=1332
with Storm's Bow
http://www.wowhead.com/item=63199/storms-bow