Not that it's reflective of final balancing, but I took a walk over to the target dummies, saw that I was missing a lot, so went to reforge. In order to get close to the expertise cap (8%?) just going by the tooltip, I had to reforge ALL my gear that wasn't reforged to hit to get close. Not that it matters too much, but in Cata gear this will be a nerf.
One hopes that they will rebalance around that.
EDIT:
Since the world server I was on just went down, here is a SS from live and a SS from beta with the same gear, except for the missing stat-stick and reforging as much as possible for expertise cap.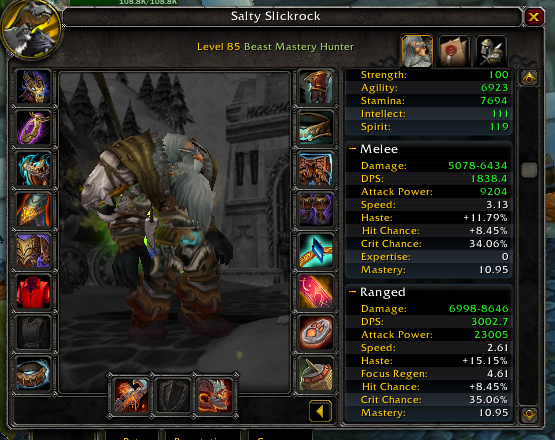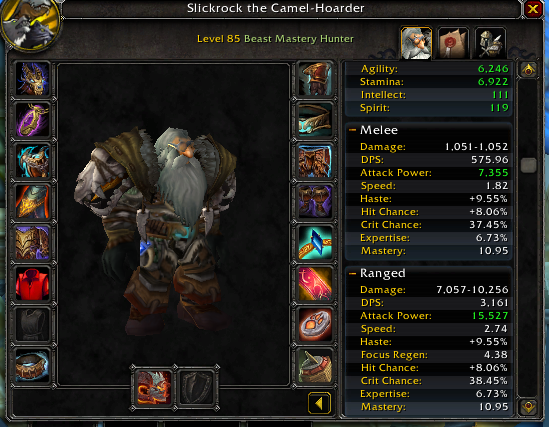 You can draw your own comparisons on the stats. Interesting thing the way the AP change happens, which I imagine is partially the effect of having TSA as BM.