Schlimazel wrote:
Ellaran wrote:
Everdeen wrote:
What happens if you, say, have a spirit beast in your party and you use Stampede while in MM spec? Or is it a BM ability only? *Hasn't been paying attention to this stuff*
It's for all three specs. I'm guessing that your Exotics will still be called if you're MM or SV.
I heard otherwise. I guess we need some confirmation!
I don't have confirmation, but I was fairly certain it was one of the 87 talent choices, which are all open for all three specs.
_________________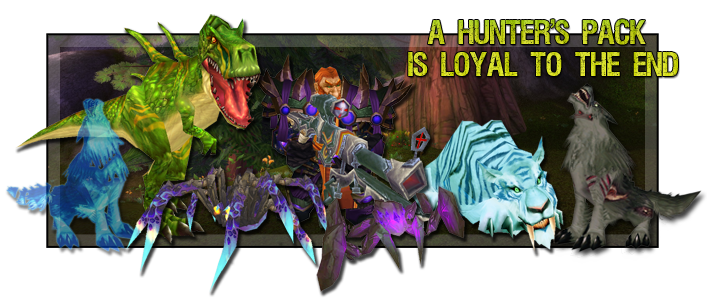 Sig made by the Wonderful Serenith!
"You cannot judge me, I am Justice itself! We were meant for more than this, to protect the innocent. But, if our precious laws bind you all to inaction, then I will no longer stand as your brother." - Tyrael