I always thought that most of the beasties in Zangarmarsh looked a lot like alien sea creatures. Sporebats, Nether Rays (I guess they're Sea Rays or Sky Rays without having been exposed to the Twisting Nether), and hydras have swimming animations or flying animations that double well as swimming animations. We've seen concept art of fungal whales (which I didn't see coming, and was amazed at).
But Fen Striders don't have swimming animations, they tip-toe along as if they were still on the surface of the water. I haven't done a lot of sketching in a long time, but I worked this up the other day.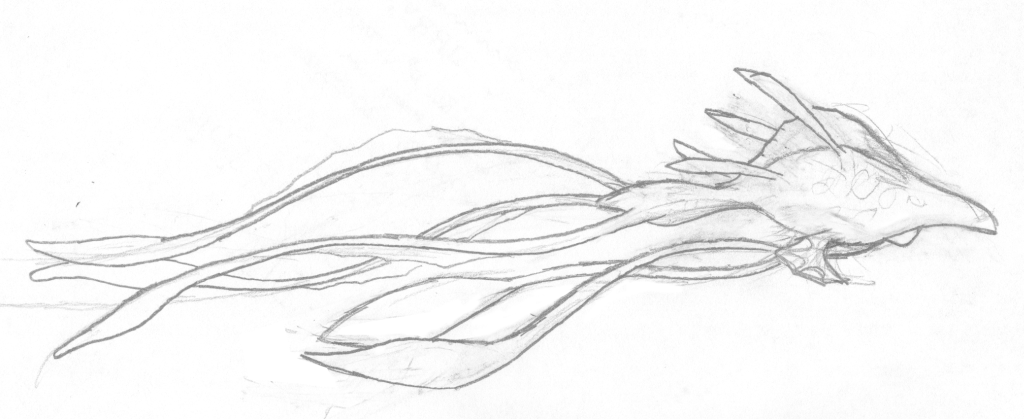 I guess it could use some more cleaning up and coloring, but if I waited until I finished those, I might never get it shared.