Wow thanks guys. Thanks for your kind comments

I made more progress with the white skin tonight. I lightened it and gave it stronger contrast, and also lightened the shading around the eyes. I now think I need to go back and give the eyes a little more contrast, and also make them a little rounder, but not much.
One thing I screwed up was a couple of sections of the skin that I thought weren't used, but actually do appear in underarm areas. As a result these areas have some sharp lines where it should be smooth (hidden in the above shots). I need to go back and fix those, and one artefact line in the ears.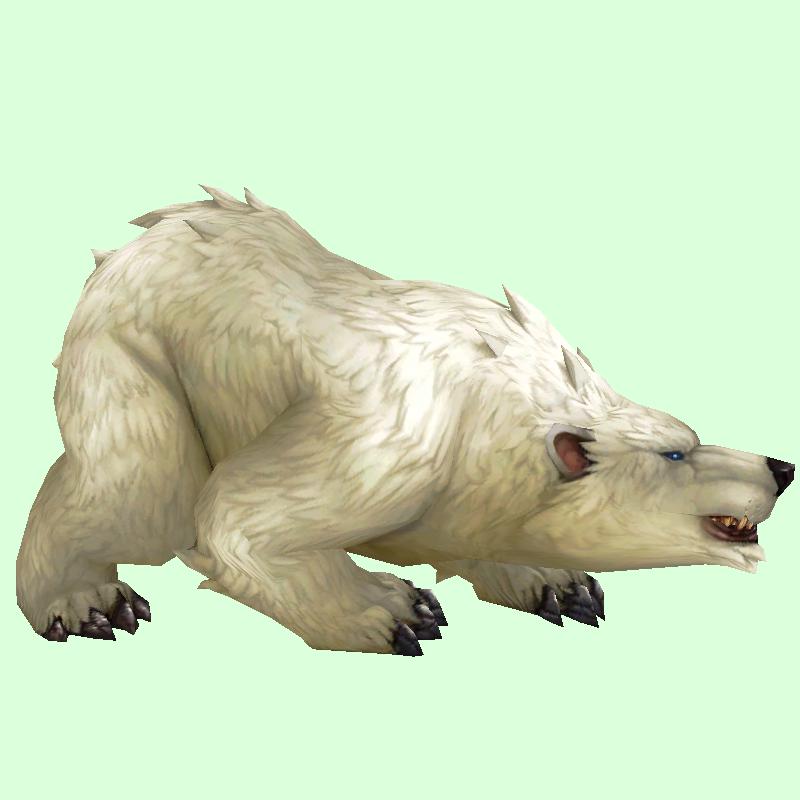 A comparison shot, showing the old white bear flanked by mine (left) and the Legion one (right). Click on the image to see it in full size:
I wonder if I should try to brighten the skin further.
_________________
Shaman avatar by Spiritbinder.