First up is my first draft of the black bear, since this is one of the most divergent from the original.
This is still a work in progress!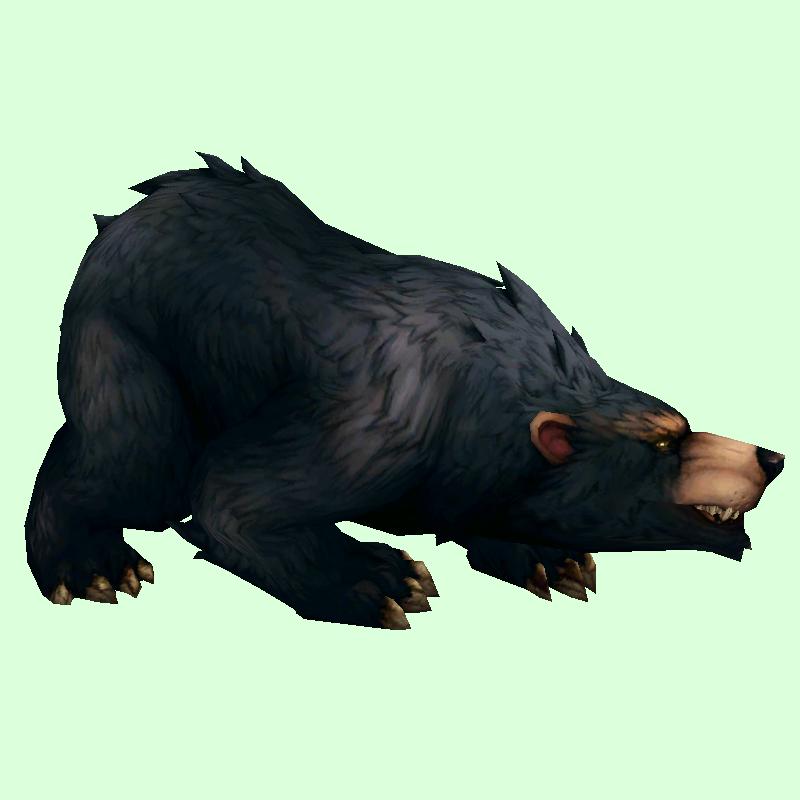 For comparison, here's the old model black, and Blizzard's official replacement: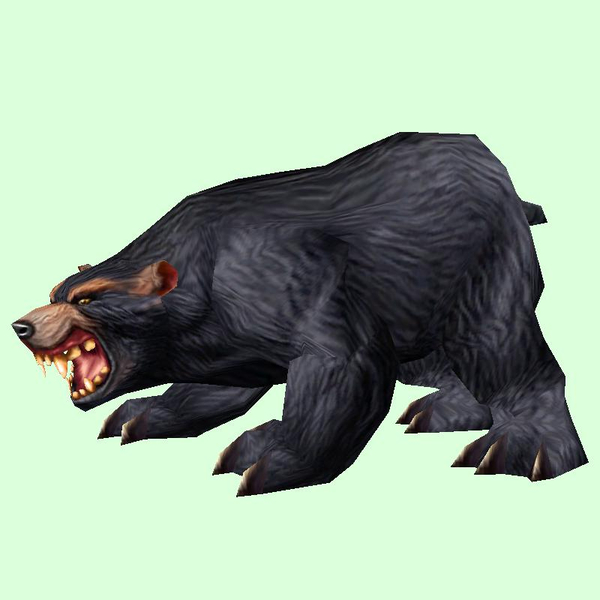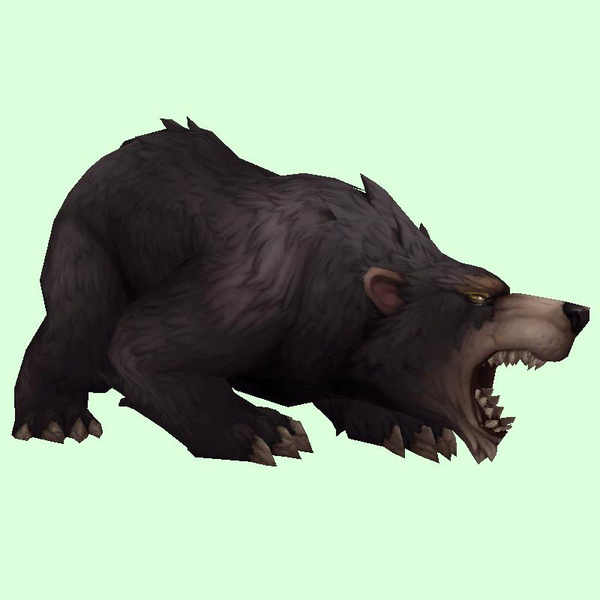 I used their original "black" skin, which was brown, as the base. I didn't start with the desaturated one they're using now (pictured above) as it's lacking a lot of shade definition.
I modified the skin to get it much darker and less red. After that I experimented with getting the lower jaw black instead of brown. I had trouble with that, not being an artist of any skill, so mostly it's filled in using other sections of fur that were copied and stretched/shrunk/rotated to fit. It still needs work. I think it may be a bit too dark.
I think I also need to work on darkening the top lip so it's not such a jarring north-south / brown/black divide on the face.
Close up of the face: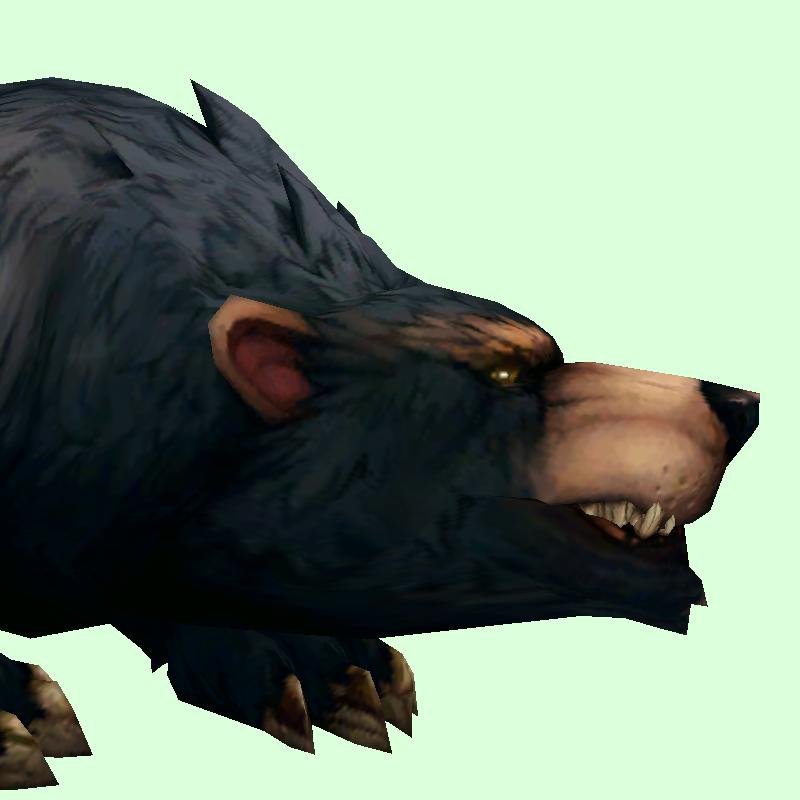 The new fur on the cheeks definitely needs some better lighting. It's just a mass of black at the moment.
I tried to make the eye a bit rounder, like the original, and not so squinted and leery. But I think it still needs some cleaning up.
You'll probably also notice a jarring "cut" stretching back from the mouth, like the bear's cheeks had been cut into. Unfortunately this is the model and there's not much I can do about it. In fact, it's less obvious with my darkened skin than the original. I'm not sure what's going on there but I suspect it was a side-effect of them compressing the skull a bit.
_________________
Shaman avatar by Spiritbinder.