Thanks guys, glad you like it! Vare's embarrassed but appreciates the hugs

Heh, don't know about doing a webcomic but I might use this style for other comic-like pieces I do.
That is, if my tablet still worked. *Sigh* I was planning on doing a full pic of Vare for you guys tomorrow but I've had some weird computer issues lately which cause the machine to freeze at random intervals. Each time I think I fix it, it happens again and one of the attempts to fix it caused the driver to stop working properly. Either it claims not to be running or the tablet doesn't function properly - touch sensitivity is gone, it thinks I'm clicking when I tap the pen and some functions are mapped to the wrong buttons. Reverting to default does nada. I just spent over 2 hours uninstalling and reinstalling drivers... No dice. I'm planning on doing a reformat of the computer cos I'm dead sick of it but it does mean no Valentines pic of Vare for those who wanna hug him

_________________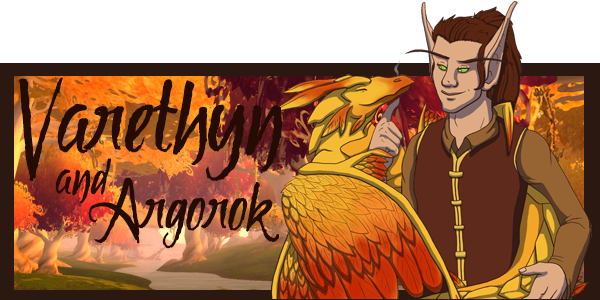 Thanks Kamalia for the awesome sig! Avatar by me!
Check out PetEmote here! | Visit my Flight Rising lair!