So, I've been playing as a Witch Doctor recently, and way back when I was lower level, I couldn't wait to get my Gargantuan pet (my older brother got his before me and aptly nicknamed it
"El Gigante"
). And when I finally did, the results were quite different than I expected.
Rather than summoning a maddened juggernaut of a zombie, I got...
this.
Ladies and gentlemen of the thread, meet Gargles:
He's a mindless abberation standing nearly twice my size; emphasis on mindless. He seems more dimwitted than anything, gazing off into space with his mouth open, making content groaning noises, and occasionally shifting his focus onto things that catch his attention.
He's almost like a Jormy away from Jormy... XD
(On a side note, the WD's jar spiders also share the spider model used in WoW, albeit with different skins depending on the rune; some of which are exclusive to Diablo 3.)
_________________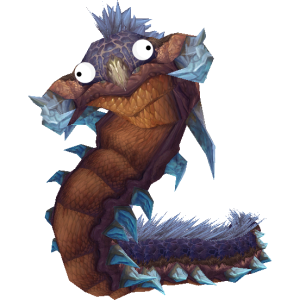 Jezpalimu - 90 Troll Hunter, Kilrogg
"So many pets, so little tame..."
YouTube • dA