Pokkén Tournament DX has been revealed for Nintendo Switch! It contains local two player multiplayer with the JoyCons as well as play with two different JoyCons. It includes the Arcade characters as well as the Pokémon Decidueye
Pokémon Ultra Sun & Ultra Moon are available on November 17th 2017 on Nintendo 3DS
Pokémon Gold & Silver to hit the 3DS Virtual Console on September 22nd and have Pokémon Bank support

Below is a list of all Pokkén Tournament new features from the press release:
Play Pokkén anytime, anywhere on Nintendo Switch – Play Pokkén Tournament DX in TV mode, handheld mode, or share a Joy-Con controller with another Trainer to battle one-on-one in tabletop mode anywhere!
A brand-new fighter — Decidueye enters the battle, alongside all previous Pokémon from the Wii U and arcade versions.
New Support Pokémon – Litten and Popplio make their debut to lend their support in battle.
Team Battle mode – Pick three Pokémon and battle it out to be the first to defeat all your opponent's Pokémon to win in the new Team Battle mode.
Group Match mode – Find similar skilled players in battle rooms for intense and fun battles online.
Daily Challenges – Complete a variety of different daily challenges.
Watch battle replays – Hone your skills by watching other players' replays and share your best matches online with the new replay feature.
Jump straight into battle - All characters and Support Pokémon will be available right from the start of the game.
It has also been confirmed that Pokkén Tournament will be playable through Split-Screen in Local Play for 2 players. The split is vertical but with each side having a 16:9 window in the vertical half.
It is also confirmed that the Pokkén Tournament controller released for the Wii U last year will work on Pokkén Tournament DX when the Switch is docked.
NEW FORMS!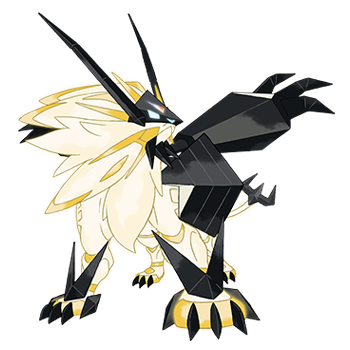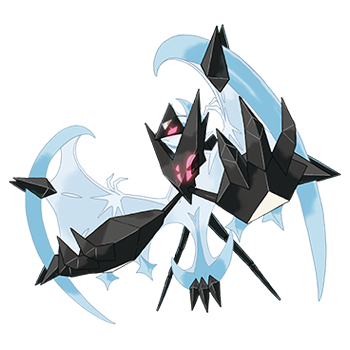 To me they look like they have been fused with Necrozma...
_________________

Silent as night, silent as death, silent as your last breath
~~~
Interested in HARPG? Check out Marandian's
~~~
(Closed)FR gems: (Click here for details)
My DeviantART/My Petopia art thread
~~~
I cry inside every day, as common courtesy withers away. Are you part of the problem or will you help it grow?