I love his eyes! I finally brought the traitors to justice this evening. I'm interested to see where the story goes next.
Some pics of Pereia tonight, with spoilers below the pics in case you haven't played through the Sith Warrior storyline yet. Read at your own risk! As far as the pics themselves, I know she doesn't have eyes but the glow looks really cool anyway. Choking out some douche who decided to try to cross her.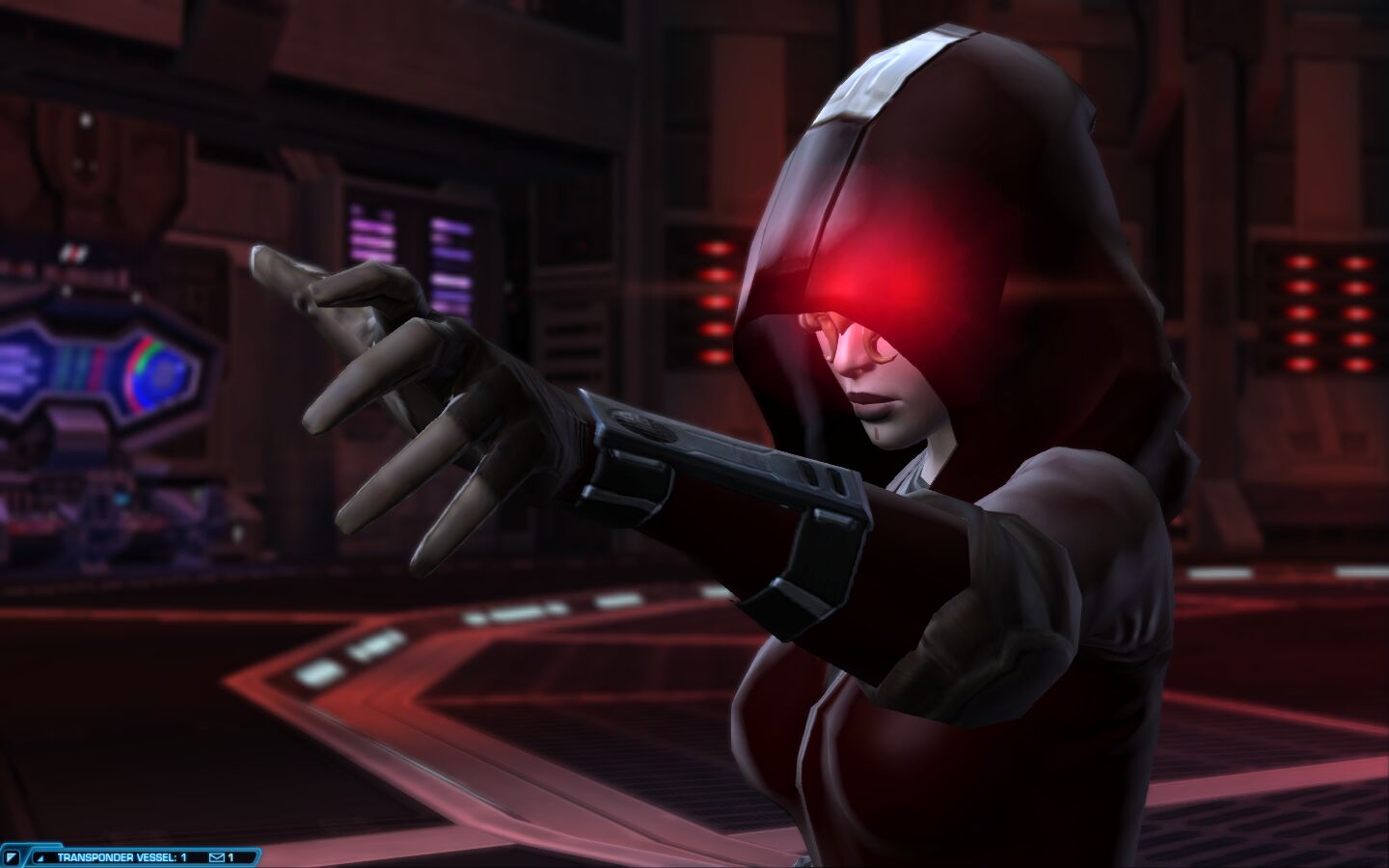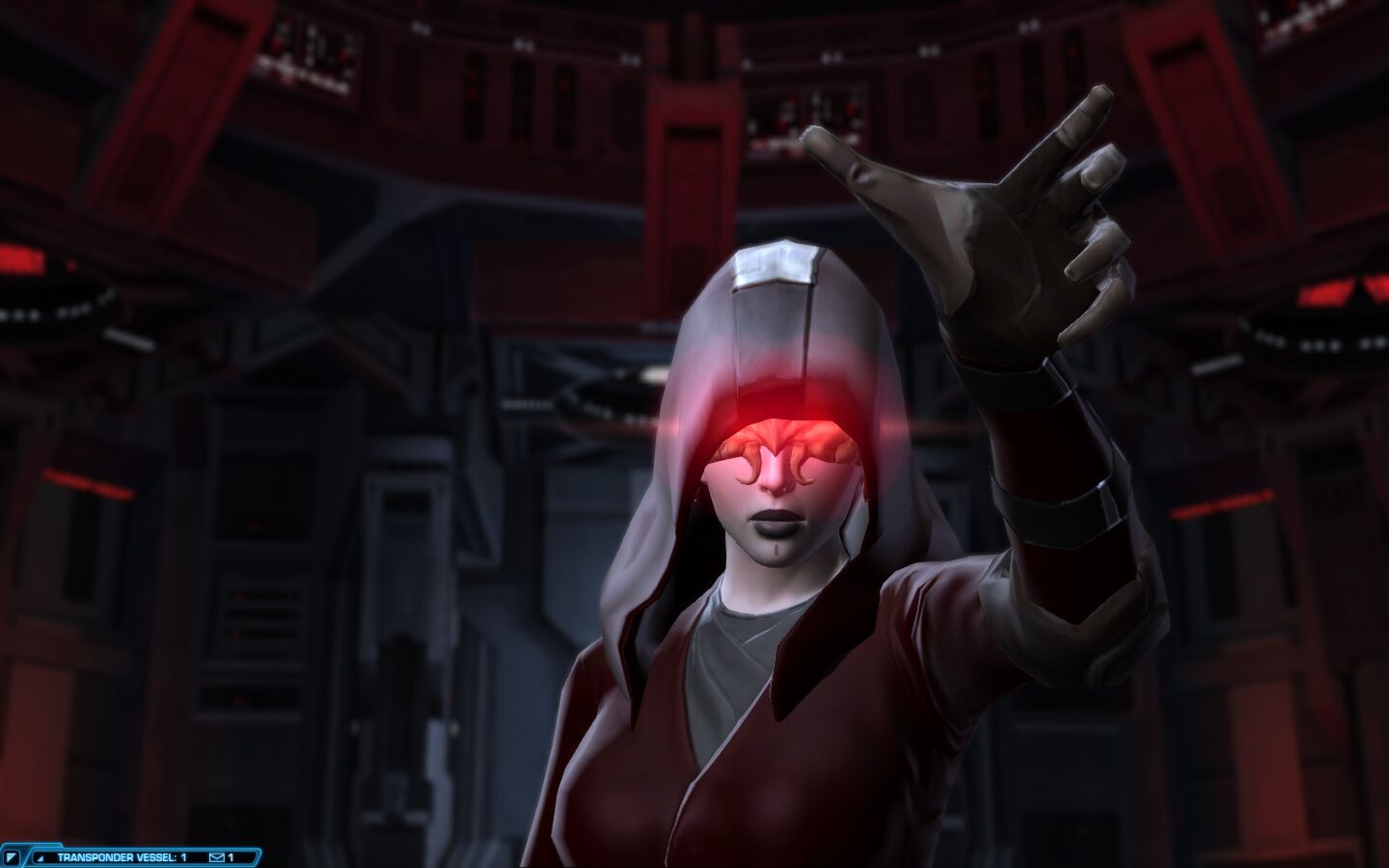 I accidentally spoiled for myself the fact that Quinn was going to betray me, but I didn't know when or how or why. I was honestly a bit shocked and disgusted at how harsh he was about it all. After I beat him and his stupid droids down, I decided to choke him within an inch of his life. I then broke off the relationship (or so I thought), which he was sad about. Boo-hoo, you just tried to kill me and didn't think twice about it.
Later, on the ship, he actually had the stones to try to get me to sleep with him. I was like, "Uh, no?" He gave me some snide comment about this being my last chance or whatever, and I was like, "Um yeah, not happening, and you're lucky I didn't stab you in the face." Well, that's what I wanted to say anyway. What a turd. Maybe if I play a LS female someday, I'll try to forgive him and play that little romance out, but Pereia doesn't take kindly to people betraying her, let alone trying to KILL her and aligning with her mortal enemy. I mean, what the actual flub? Whatever, dude. Makes me feel less bad about wanting to BSOCK with Pierce, and perhaps that Theron guy. Unless he betrays me, too. Poor Pereia.

_________________
Signature and avatar created by Serenith!
Year of the Unicorn RPG Dice on Kickstarter!
Slickrock wrote:
Given their current trend, we'll probably get a spirit toucan that farts loops.