Oh look.. another broken game mechanic. What's worse than chain stun? Two things than can lock you down so you can't do anything! I'm sure there are plenty more. That's fun, right? Right? Oh come now. It IS a survival game. Learn to adapt! Pft, come on.. you can get out of something that disables you so you can't do anything, get good.
*sigh*
I don't mind dieing. I mind it when I die to something that I have no control over, that I can't even fight back, or react to. I have a problem with broken mechanics in games being called a "challenge" because game designers can't tell the difference between a real challenge and just stupid.
Edit:
So, server got really laggy after yet another maint. I was like the only one on, too. Right when I was going to tame a Spino... so I said screw it and logged out. I've been playing in solo mode and just exploring The Center map. Been playing around, summoning crap, doing "research" like where Thyla are on the trees, etc. (The Thyla research didn't go well. They all seemed to fall off the tree as soon as I got in range to see them. Only one stayed on the tree and was stuck. I tried to see how close you had to get for them to aggro and.. well.. I had to peck him to knock him off.)
Anyway. When I logged back in after the maint earlier, I ran upstairs to this. Apparently my Quetz doesn't like being parked on the roof, so much so.. he rammed his foot through my ceiling to give me the middle finger.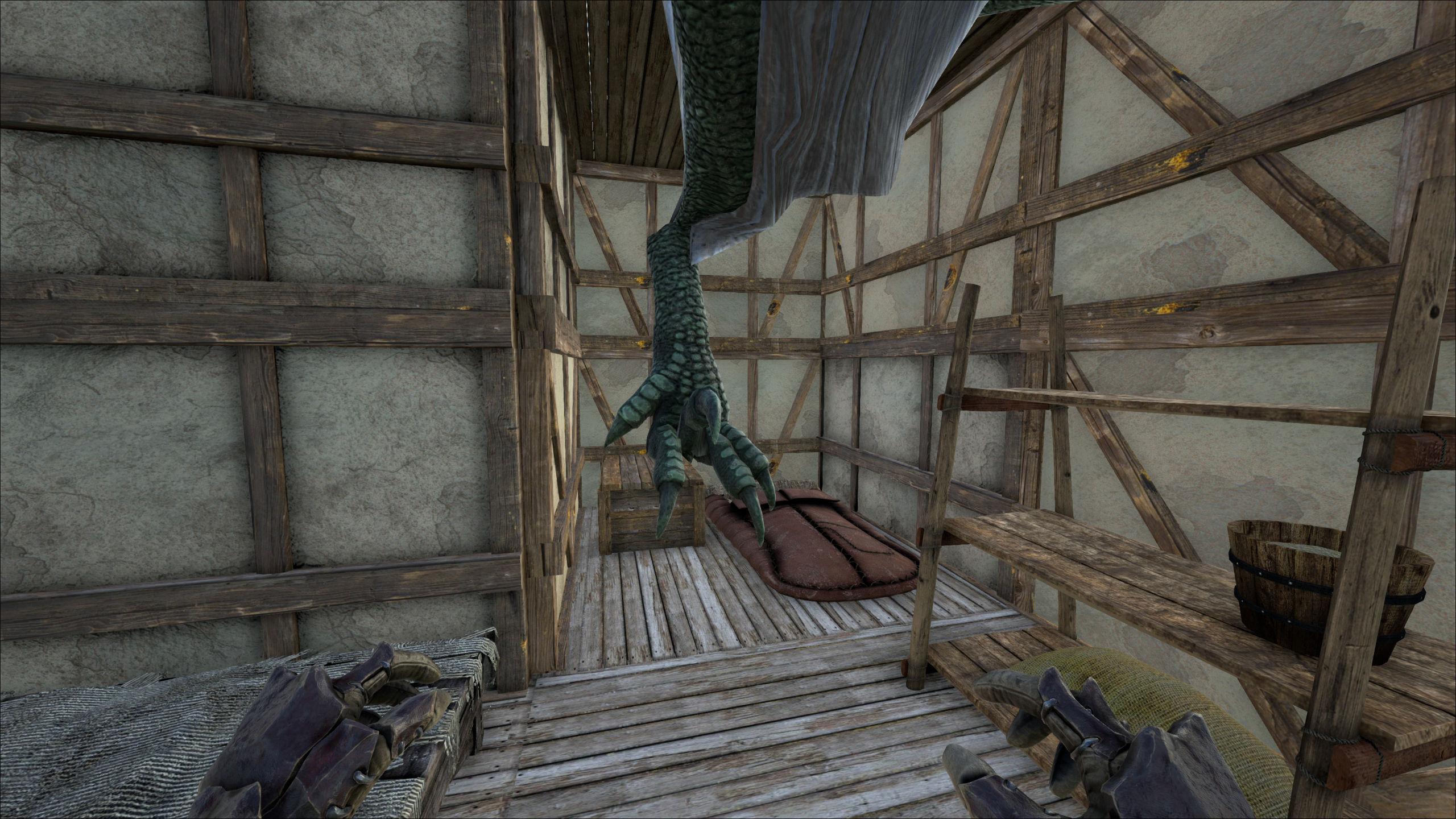 Now, playing in solo mode. I decided to summon some things I've not seen in game yet. Which isn't much, as I saw a nearly beached boat eater whale thing, a Giga while flying around and several Archaes in the Redwoods. So first up was the Megalosaur and oh god. I NEEDS THEM IN MY LIFE. LOOK AT IT.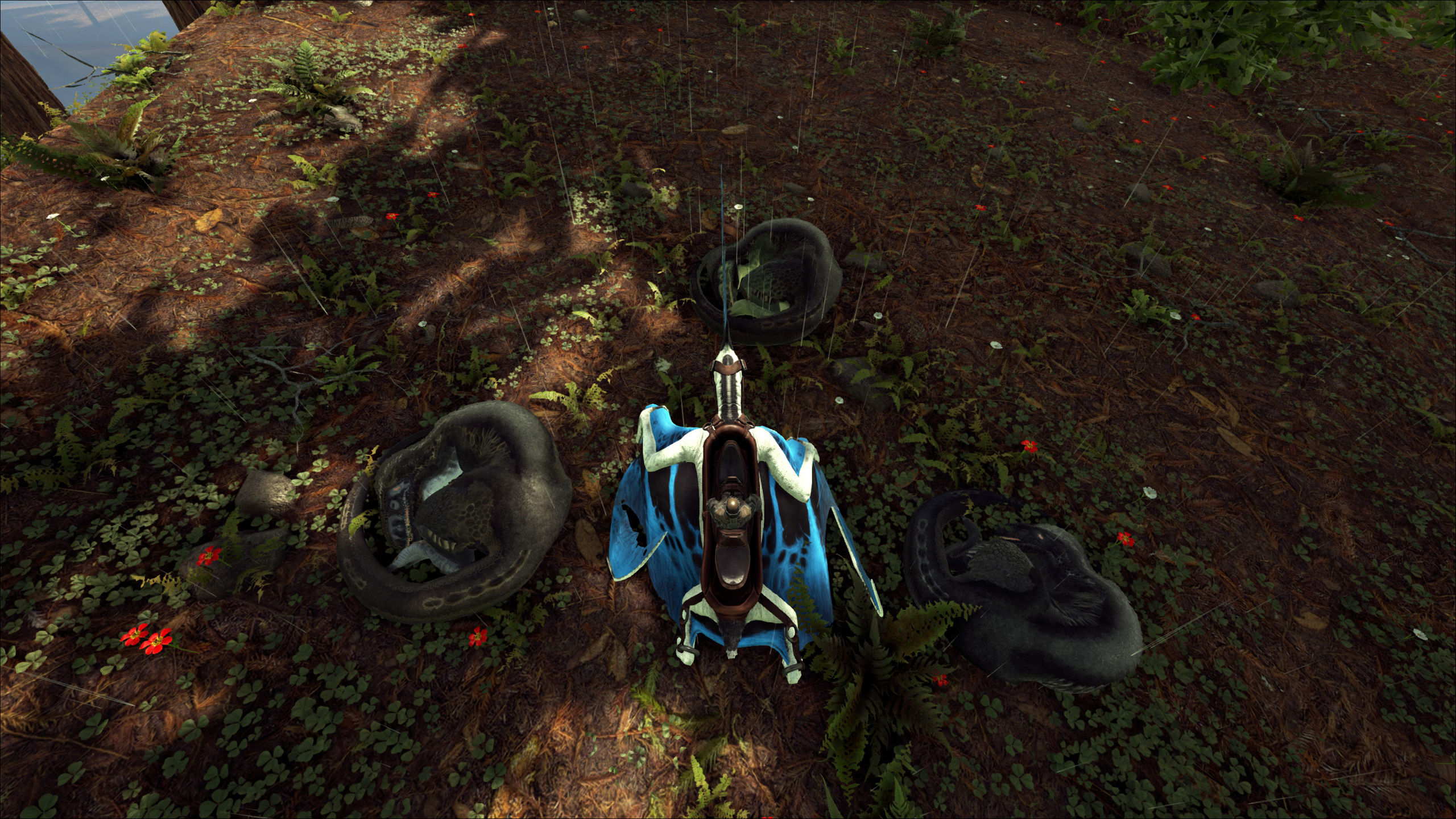 LOOK. AT. IT.
It curls up like a little cat and sleeps during the day. I just can't handle the cute. Apparently they live in caves... I'm not sure if I really want to go find one as it seems a bit scary, but.. I want one so bad now.
I also really want Archaeoptyrx, too. They're cute and make cute noises and flee from you. I chased a group back and forth between trees. They stick to them. Also a scary place to be on the official server... stupid Thyla.