Well I didn't get much done tonight. Farmed meat for troughs, stalked a Tapejara for a bit, checked out the cave below the hill we're building on... then saw a pretty gray/blue Spino with a matching sail with a green stripe along the top. I think he was 35 or 45, so he would have taken quite a bit to tame. I couldn't remember if Nef had kibble for Spino, so I went back to check and along the way I spotted the most outlandish Raptor. He was black with the brightest feather mohawk I've seen so far! It was purple with peachy pink tips. It made me immediately think of the flame-touched titanium dice I've seen. (Because I'm a total nerd.. and I like pretty dice)
I had to tame him, and good thing I decided to grab him.. because when I was grabbing some Prime Meat for him while he was knocked out on my boat.. I saw the Spino getting killed by two Theriz. So I possibly could have lost both. Anywho, here he is: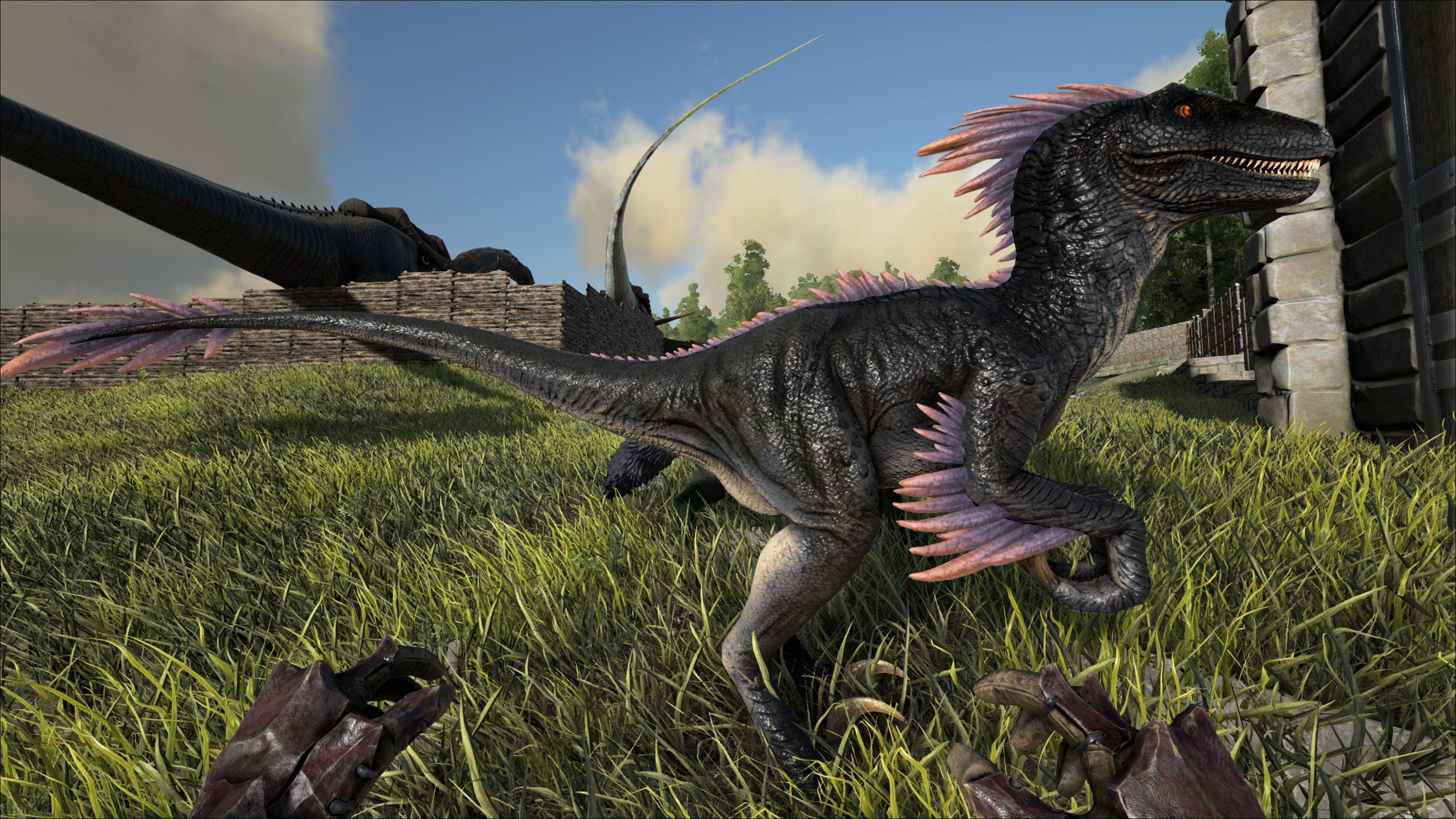 I hope I'm not the only one to see it in him. I know it might be a bit of a stretch, but it was the first thing that came to mind when I saw him.
I really need some females, though. As much as I love male pets, I only have one female for all my boys. Every one I run into that I like and want is male.
I'm kinda sleepy, so I'm going to try and go to bed now. I didn't get much sleep today, so hopefully I can sleep now and be up in the morning and catch Nef on and maybe try and get that darn Quetz again.