Uuuuugh, I'm going to
KILL
Brooke. She's my low-fert lioness, and I'm at 98 try to make her pregnant without success. It's always difficult with her, but it's really the worst this time. (And she never even produced a pretty cub, I kid you not)
And don't worry Varethyn, the project itself is not stopped! It was only the first try.
On special bases:
Common x Common = Common
Common x Special = Special (relatively low chance) or Common (high chance)
Special x Special = Special or Common (aproximatly egal chances if I remember correctly)
If you want a base in particular, it help to have two lions with the same basis like, for example, I try for Ice myself so I bred
Ice (Special, Black, Dark, Countershaded) x Slate ( Special, Black, Dark, Countershaded)
They have many factors in common, so in theory, I have the better shot of getting an Ice cub. (In fact, my first Ice cub came from a Dikela (Black Dark Countershaded Common) so you may never know.)
And then, there's something else that is The Combo Base. Those, you can obtain uniquely by breeding lions with two specific bases. Like, I'm trying for Madagascar and Cairngorn in my pet project.
For that, I need to bred a lion with:
Lion 1 : Sapela, Sepia, Shedua OR Unholy
WITH
Lion 2 : Ivory, Nacre, Sunset OR Supernal
And you may obtain a Madagascar cub. For Caingorn it's:
Lion 1 : Celestial, Ice, Sidereal OR Skyward
Lion 2 : Cocoa, Ethereal, Pearl OR Slate
As I'm already breeding IcexSlate for Ice cubs anyway, I don't have much efforts to do. x)
All the knows Combo base at the moment:
https://www.lioden.com/topic.php?id=304429281816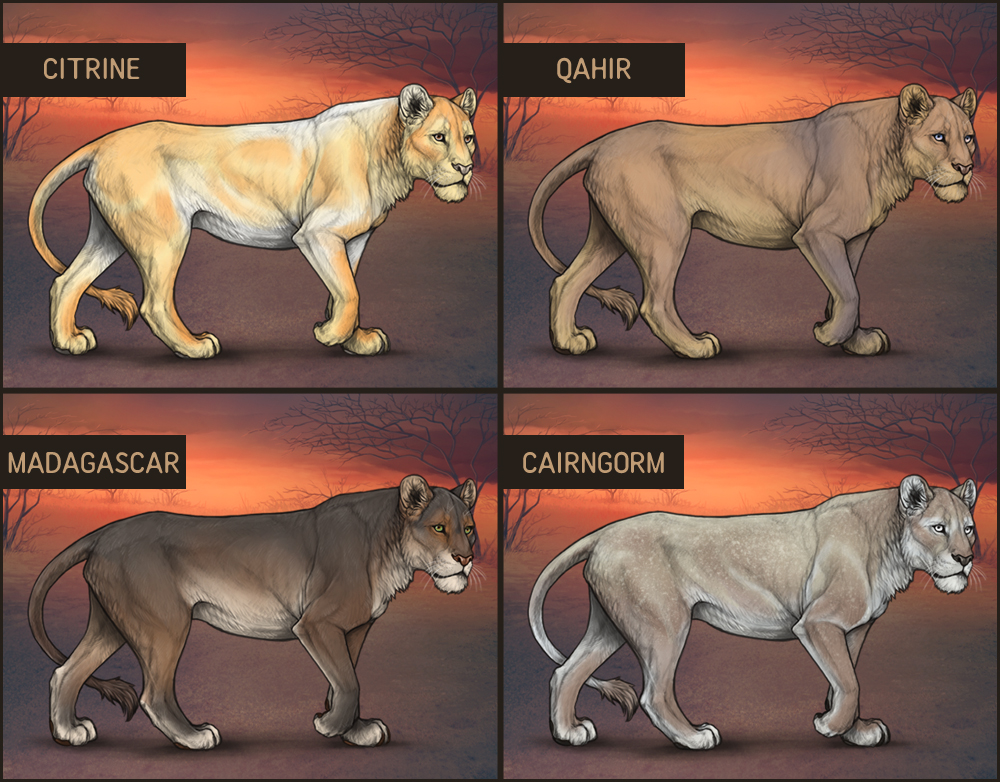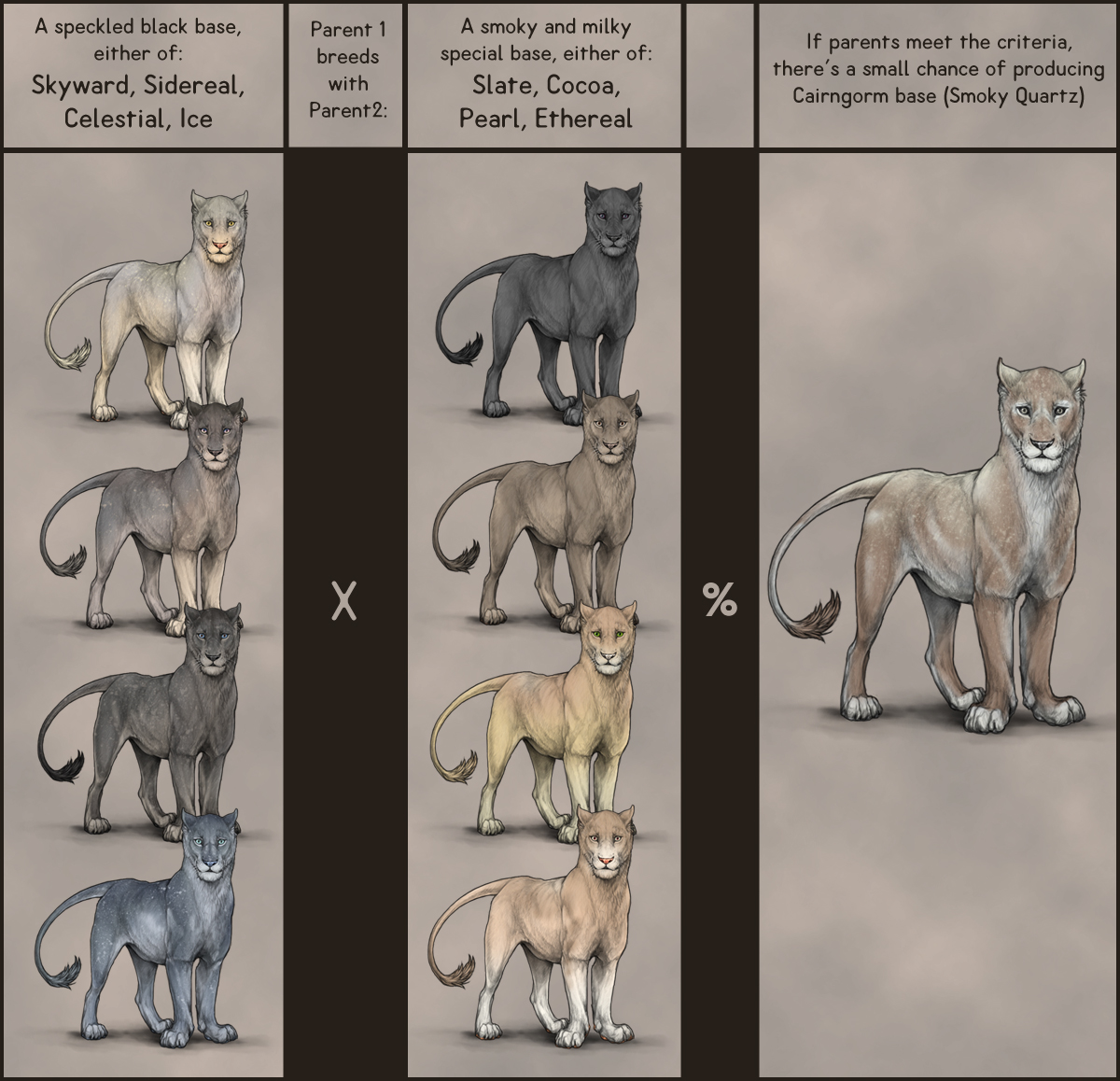 Quote:
The first four bases (Cairngorm, Qahir, Citrine and Madagascar) are only the beginning to this system, which we hope to expand. In the future there will be bases that can be bred only during certain events, only in the wet or dry seasons, and only during the night or daytime. We'll have fun picking a lot of ideas from base art suggestion forums as well! There's a lot we can do and we're very open to suggestions for what you guys want to see too!

Edit: Combo bases can pass if they meet combo criteria, ie. Cairngorm needs at least one of the 8 listed bases to be parent 2.
[Edit] 122 tentatives with Brooke, still not pregnant.