Great. Not only an event that reminds me how alone I am, but one that encourages stupidity in naming and disallows others to have fun cos godammnit stop slapping me the SECOND I find your lioness to flirt with. *Sighs and pinches the bridge of her nose.* This would be less stressful if I weren't having random computer issues causing me to lose everything I did today and generally feeling crap. Again.
Anyway as mentioned, have some disappointing cubs.
From Chestnut
Male, 125 stats, Chivalrous (Good)
Female, 129 stats, Joyful (Good)
From Feline
Male, 117 stats, Chivalrous (Good)
Male, 125 stats, Forgiving (Good)
Female, 139 stats, Wary (Kind)
From Raiah
Female, 131 stats, Wary (Kind)
Female, 119 stats, Romantic (Good)
Female, 126 stats, Nurturing (Good)
_________________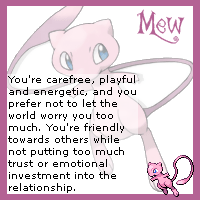 Pixel Pet avatars by LupisDarkmoon and Moonlost. Pet Nameplate avatars by Seilahyn.
Rotating signatures by Kamalia and TygerDarkstorm. Thanks all!

Check out PetEmote here! || Visit my Flight Rising lair! || Or my Pinkerlocke Lair!