Arcane wyrms are now beasts and are tameable in the serpent family! (Unfortunately mana wyrms are not, but hopefully one day)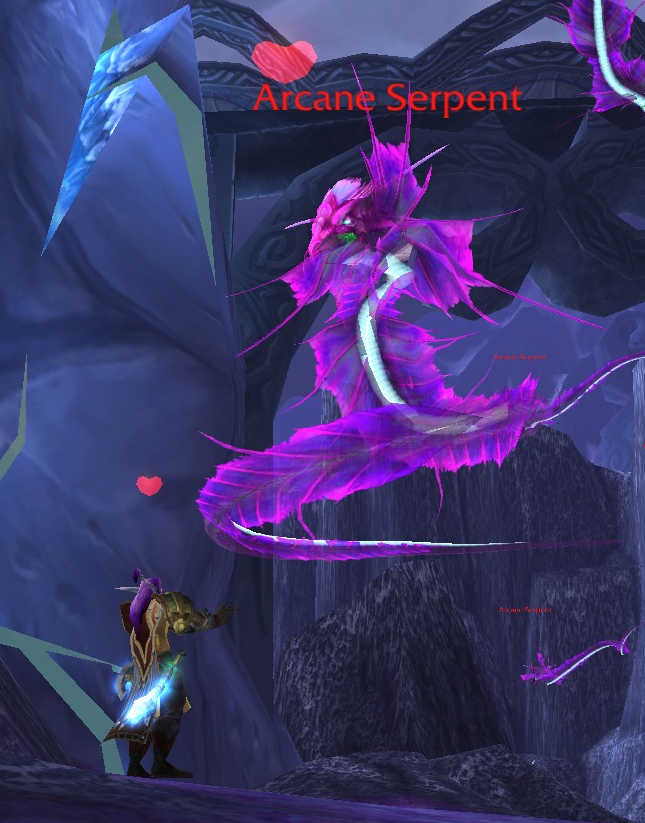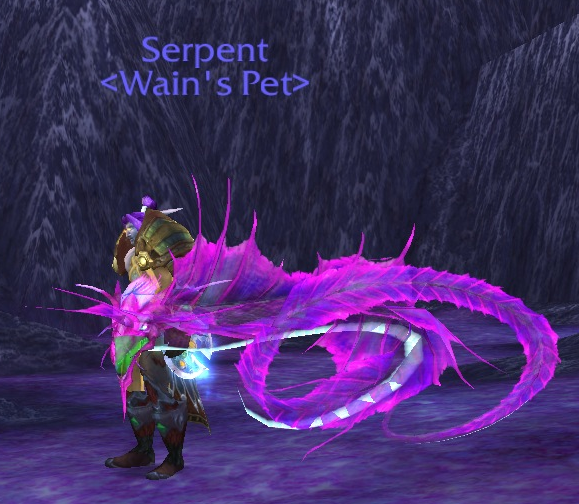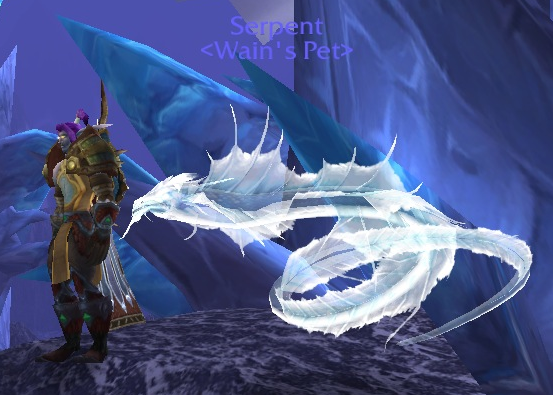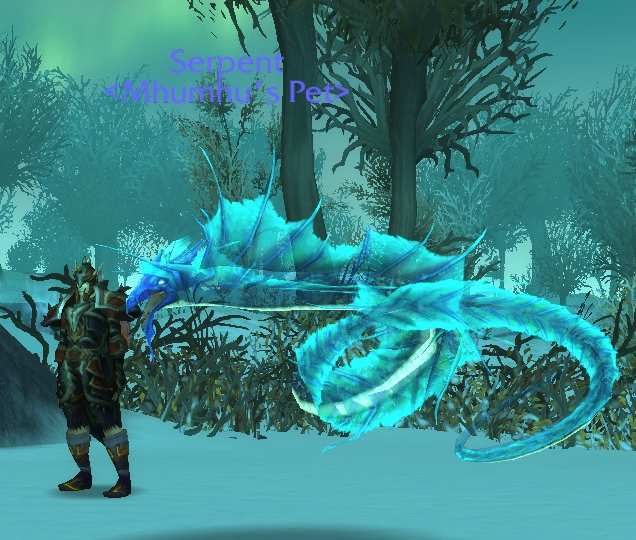 Hopefully they'll eventually get their own family but for now it's a brilliant new model and I couldn't be more excited


NetherDragonBlue
:
Arcane Wyrm
(Dragonblight)

NetherDragonPurple
:
Arcane Serpent
(outside the Nexus, Borean Tundra)

NetherDragonWhite
:
Spirit of the North
(outside the Nexus, Borean Tundra, VERY hard to aggro. I found the higher one would evade every time I shot it, I had to dismount mid-air and shoot the lower one.)

NetherDragonRed
: Acroniss (new rare in 5.1) in Silithus (discovered by Kurasu), also
Crazed Mana-Wyrm
(The Nexus) but the latter is NOT tameable or even attackable
Unfound or unused colours (if one or both are on rares I don't know of them, but that would be awesome

)

NetherDragonGreen
NetherDragonYellow
_________________
Shaman avatar by Spiritbinder.