I tamed a yellow Outland chimaera tonight, and really really like him. However, I cannot for the life of me think of a name for him. My old chimaera used to be named Twinblade, but I don't want to recycle that name since this chimaera is completely different. I tried to think of some things that are poisonous or venomous since when I was taming him, he was trying to use a poison bolt.
I really can't think of anything suitable for him. I don't like really silly names like "Ihaztwoheads" or anything like that. I like slightly more serious names. I thought of names like Sting (but then I thought of Sting and the Police, which is meh), Toxicity, etc., if that gives you any ideas.
Thank you!!!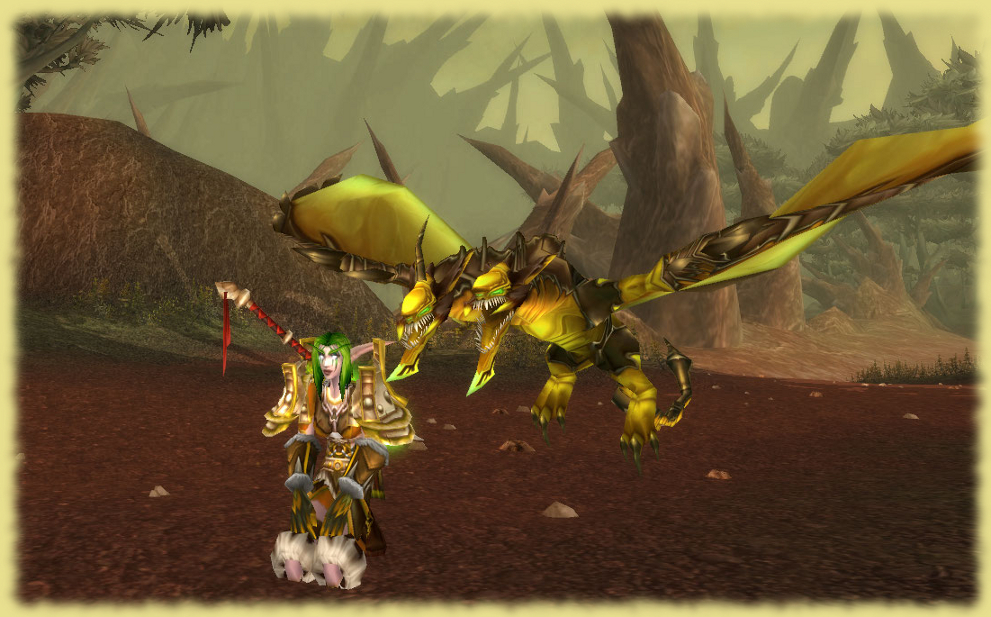 _________________
Signatures created by my brother, Serenith, Kurenio, Vephriel, Bulletdance, pengupuff, TygerDarkstorm and myself; avatars created by Vephriel and Seilahyn!
DC Wishlist: CB Male Silver Metallic